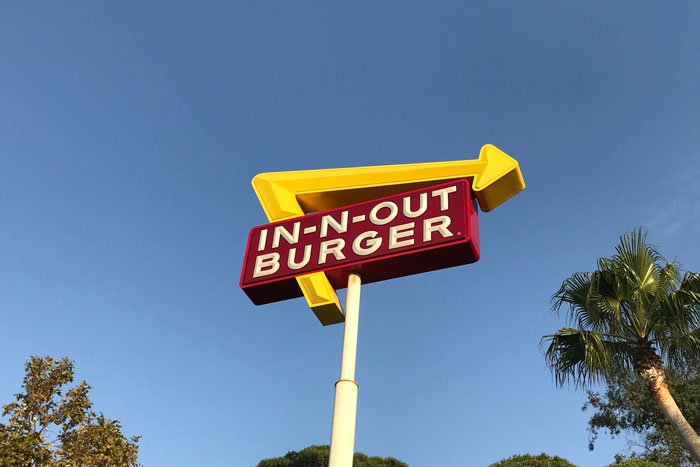 Feature Image by Kevin Lanceplaine
Fast food isn't exactly the healthiest option, but if you order right, you can indulge without breaking your calorie bank.
Don't believe us? Here's how nutritionists order at five popular fast food joints.
Chipotle
Chipotle is actually one of the healthiest fast food restaurants around. The meats are free range and free of antibiotics and there are plenty of vegetables to fill up on. However, Mike Roussell, a nutritional consultant, points out that Chipotle bowls can easily be overloaded with calories.
What to order: A protein-rich salad with chicken, salsa, extra fajita vegetables, and a small portion of shredded cheese. Keep the dressing on the side.
In-N-Out
If you live anywhere with an In-N-Out nearby, it's almost impossible not to give in to a craving from time to time. Katey Davidson, a registered dietitian, warns that In-N-Out's famous spread is loaded with saturated fat and that a Double-Double can set you back over 670 calories.
What to order: Go for the protein-style hamburger and top it with tomatoes, onion, and half a regular serving of spread.
Chop't
Can you really go wrong at a salad bar? Yes! All of those tempting toppings can quickly pile on extra calories, according to nutritionist Ilyse Schapiro.
What to order: Start with a mix of spinach and romaine. Add a bunch of vegetables including carrots, peppers, cucumbers, broccoli, hearts of palm, tomatoes, and roasted Brussels sprouts, then top it with your choice of protein and ask for dressing on the side.
Chick-fil-A
A classic Chick-fil-A sandwich is about 440 calories per serving and about 40% fat. Add a side of fries, and you're pushing your calorie intake over 800 for a single meal! Food blogger and registered dietitian Abbey Sharp recommends choosing a protein-rich, heart-healthy salad instead.
What to order: Order the Grilled Market Salad. It has 20 to 30 grams of protein, four grams of fiber, and 70% of your daily vitamin C needs. Sprinkle the heart-healthy roasted nuts on top, and only use half the dressing to cut back on your sodium intake.
McDonald's
Mcdonald's doesn't have to be synonymous with a Big Mac and a side of fries. There are actually a few nutritious choices on the menu. Registered dietitian and blogger Dianna Sinni suggests opting for a filling breakfast item full of fiber and protein.
What to order: The breakfast oatmeal with fresh apples, dried fruit, and a touch of cream. Skip the brown sugar.
xx, The FabFitFun Team
Crunched for time? Frozen food isn't always bad for you – these 10 healthy options prove it.