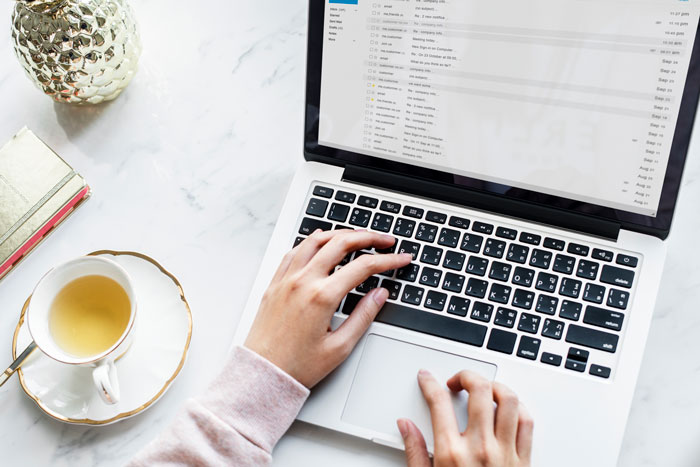 If you spend more time sifting through your emails than you should, it's time to reconfigure your inbox. Not sure where to start? Here are five tips to help you get a handle on your overflowing inbox.
Unsubscribe
Spare your inbox the unnecessary messages by unsubscribing from newsletters you forgot you even signed up for. Simply open up an email and scroll to the bottom where the "unsubscribe" button usually is.
Use folders wisely
Ever feel like you're constantly using the search bar or scrolling through pages of emails to find the thread you need to reference? Try organizing your emails into different folders. Trust us, it'll save you time and keep your sanity in check.
Label your messages
Labels help categorize emails even further. Even better? You can easily remove the label once you're done with it so you're always up to date.
Create email rules
Most email services allow you to set up email rules to make filtering through your messages easier. To set it up using Gmail, click the down arrow in the search box at the top of your inbox. Then, enter a search and click "create filter" with this search. Decide what you want the rule to do and click Create. Boom, you're done!
Set specific times to check your email
Instead of endlessly checking emails, block out time in your day solely for emails (no distractions!). Not only will you be able to thoroughly read through every message and send back an adequate response, but it'll also ensure you're not constantly thinking about your inbox while working on more important projects.
xx, The FabFitFun Team