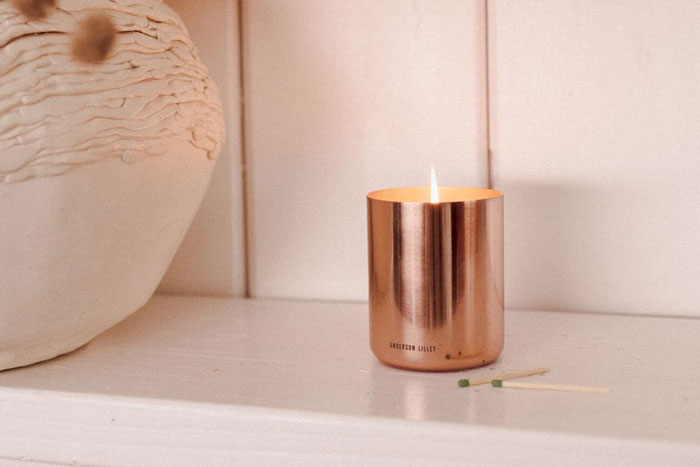 SPRING 2018 BOX PARTNER
As we slowly transition out of winter, all we can think about is spring. We can't wait to wear cute florals, spend time outside, and clean our houses (yes, you read that right!).
In fact, spring cleaning doesn't (or shouldn't) be more of a chore than it already is — because it's the perfect time to get rid of clutter, clean out the dust bunnies in the corners, and purge your closet of clothes that haven't seen the sun in years.
Here are a few tips on how to make spring cleaning easier and dare we say…fun!
Make a plan
Are you going to tackle your cleaning and organizing in one day? Or are you going to divide it into more than one weekend? Regardless of your method, make sure it is one that you can manage — make a list for each day and stick to it. We suggest tackling one room at a time!
Light a candle
Grab your best smelling candle like the Anderson Lilley Sunset Collection Candle (featured in the FabFitFun Spring Box) and light it to set the mood. Spring cleaning doesn't have to be miserable! By making your environment comfortable and more enjoyable to work in, you're more likely to hold yourself accountable and get the tasks at hand done. Plus, it doesn't hurt if the room you're cleaning smells amazing.
Blast some music
…or your favorite podcast or that audiobook you've been meaning to get through. You'll multitask without even knowing it!
Gather friends
Cleaning goes by a lot faster when you have helping hands. Recruit your family or friends to tackle the big jobs and reward their help with a hearty lunch or delicious cocktails at the end of the day. They might even walk off with an item you don't want anymore. You know the saying: one man's trash is another man's treasure.
Make piles
Go through each item in your closet, in your drawers, etc. and divide them into piles of "want," "donate," and "trash." You'll really have to think twice about what your items mean to you — it's a good exercise for everyone to practice once in a while.
xx, The FabFitFun Team
P.S. Psst! Have you signed up for the #FabFitFun box yet? Don't miss out on $200+ in amazing beauty, fitness, fashion, and lifestyle products every season. Join today!
To get the most out of your box products, make sure to check out the Insider page.