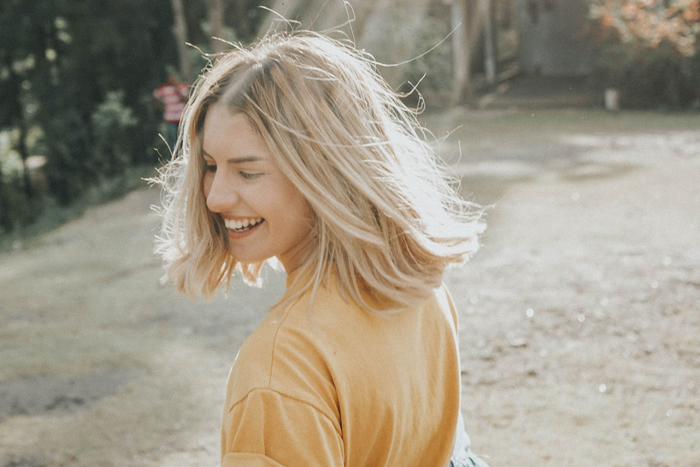 Feature Image by Gian Cescon
We all get caught up in the daily grind of life: the basics of work, school, and everyday adulting. In the hustle and the logistics of a nine-to-five rhythm, it can be easy to miss out on chances to celebrate. Everyday moments don't have to be mundane. Instead, they can provide creative opportunities to cultivate joy. The more intentional we are about celebrating, the more full our lives will be.
Keep reading for tips on how to make the mundane moments in life feel special.
Be present and cultivate gratitude.
We hear the phrase "be present" a lot on social media and online. There must be something to it if everyone is buzzing about it. Being present allows you to focus on the moment instead of dwelling on the past or worrying about the future. Instead, you are focused on the person, thing, or circumstance right in front of you. This allows you to practice gratitude for the sights, sounds, and gifts before your very eyes.
Unplug from your headphones. 
How often do we walk around with our headphones in, disconnected from the world? Take in the symphonies of sounds around you. Listen to the breeze, the sound of ocean waves, and the bird's song. If you want to turn a mundane moment into a moment worth cherishing, soak in the world using your five senses and take your earbuds out.
Celebrate little milestones. 
Sometimes, we forget how to enjoy the little things like a small child. Birthdays and holidays are not the only days worth celebrating. Maybe you crossed off a major financial goal, hit an important  anniversary for living in a new city, or just made it through a tough week. Celebrate it! Grab your keys and go for a long drive. Dine in at your favorite restaurant. Buy that expensive bottle of wine. Little milestones are worth commemorating too.
Take the long way home or a new route.
Kick the habit of doing things the same. Routines can be great for efficiency, but they can also leave us in a rut. Take the uncharted path. In this case, make your everyday walk or drive fun by taking a new route. Spice up your routine, and don't be afraid to get lost. There's adventure there too.
Curate a playlist to mark the season or chapter of life.
OK, yes, we mentioned unplugging your headphones earlier, but a good playlist does have its place. Make a playlist of your favorite throwback songs or of songs that make you dance. You don't have to get dressed up to have a good time. Turn up your playlist in the kitchen and dance away.
Add a little extra sparkle to your wardrobe.
Make life a little more fabulous by dressing up, even when you don't have anywhere to go. When you look good, you feel good. Turn the case of the Mondays into that Friday feeling by putting on your favorites dress. Paint your nails and put your hair in a funky style. Let people see your sparkle!
Let go of your inhibitions and play.
Probably one of the most simple tips for making mundane moments feel special is to play! Return to your inner child. Let go of your inhibitions and don't worry about who is watching. Sing in the grocery store. Dance in a public space. Talk in a funny accent for the day. Just let go a little and embrace your inner child.
What are some ways you like to enjoy the little moments in life? Let us know in the comments below!
xx, The FabFitFun Team