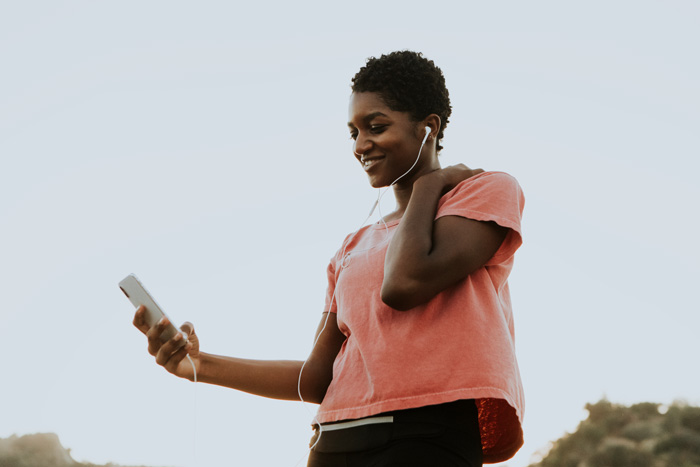 Everyone has insecurities, but it's important to focus on loving your body and working towards a positive self-image. While that's a lot easier said than done, there are tons of podcasts out there that can empower you and remind you that you're not alone.
Below, we're sharing our top five body-positive podcasts that everyone should listen to.
Fearless Rebel Radio
This podcast is all about breaking out of societal norms and creating a body-positive mantra for yourself. Listen to Summer Innanen as she interviews leading experts about body image, the anti-diet movement, self-help, and feminism.
Fat Girls Club
Liesl Binx and Jessica Torres tackle an array of relatable topics including eating phobias, plus-size traveling and modeling, and other body-positive discussions.
Nutrition Matters
Tackling body positivity through nutritional food is important. Registered dietitian nutritionist Paige Smathers discusses popular wellness and health topics, in addition to sharing stories of those who have overcome eating disorders and food issues.
Yes & Body Politics
This podcast empowers listeners by tackling subjects like lack of confidence in front of the camera, how to deal with body image at the doctor's office, and body image mental health.
Call Your Girlfriend
This podcast feels like you're having a casual conversation with your best friends. It tackles an array of self-image issues, such as body hair, female body pain, and Instagram anxiety.
xx, The FabFitFun Team
Want to give yourself some much-needed love? Here are 10 ways to love yourself better.