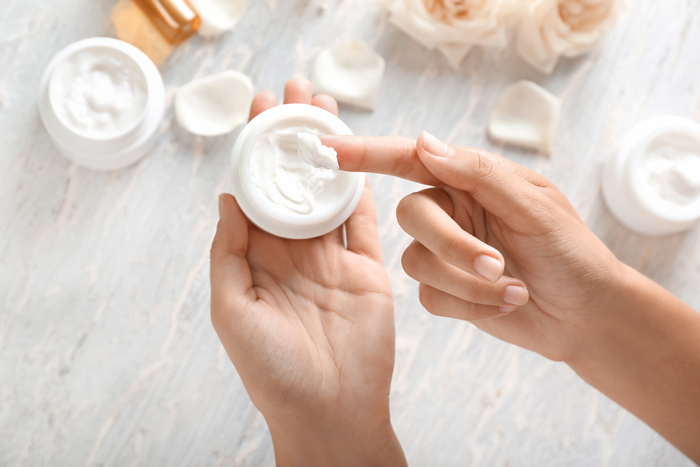 If you're like us, then your bathroom cabinet is probably overflowing with skin care products (because #selfcare, duh). However, knowing when to use all the products and understanding how each product works together can get confusing.
To help you develop the most effective skin care routine, we chatted with Natalie White, a skin therapist at Heyday Skincare, about the right way to layer skin care products. Here's what she had to say:
Layer from thinnest to thickest
You probably use moisturizer, exfoliator, toner, and more, but have you ever wondered which order you should apply it all? White suggests going from the most watery consistency to the oiliest consistency when applying products to your skin. "Certain products are formulated to go into the skin. [There are] ones with smaller molecules that go into the dermis while there are ones that have larger molecules that are supposed to stay on top of the skin's surface," she says.
Let it dry
A key step to an effective skin care routine is giving each product enough time to dry. "You want to give [your skin] love. You want to take time with it," says White. "I tell clients [to wait] 45 seconds to 60 seconds between each product." It's especially important to allow products like a creamier moisturizer enough time to set because it doesn't absorb into the skin as fast.
Working together
Understanding which products work well together can seriously up your skin care routine. "With any retinoid, you absolutely want to use a hydrating serum and a really rich moisturizer because it's so stimulating that it needs that extra help," recommends White. "As far as exfoliation goes, you don't want to be exfoliating on the same days you're using a retinoid because it can be a little too much for the skin."
Want even more skin care tips? Check out White's full segment in the FabFitFun Live episode below.
xx, The FabFitFun Team