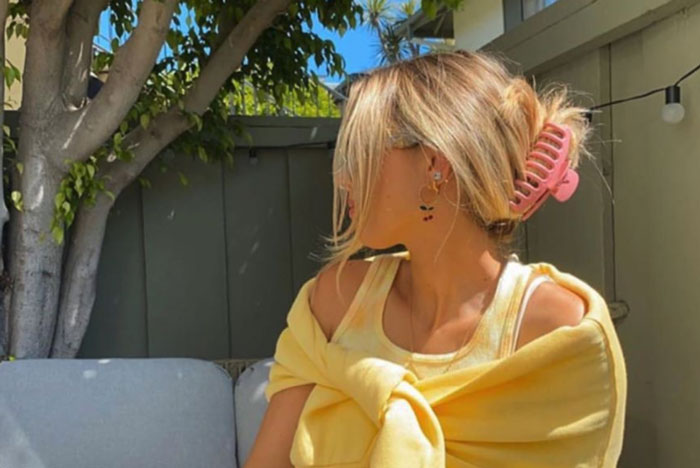 Feature Image by @brit_harvey
They say every old-school trend will eventually come back in style and this hair accessory trend is proving it so. Claw clips were huge in the '90s and now they're back and better than before.
With new styles, colors, and shapes, this year claw clips aren't you're grandma's "banana clip" anymore. Ahead, find 10 of the cutest hair claws to keep your hair back in a fashionable way.
These mini modern clips are so chic. They're great for half-up, half-down styles and transforms an ordinary bun into a polished style.
---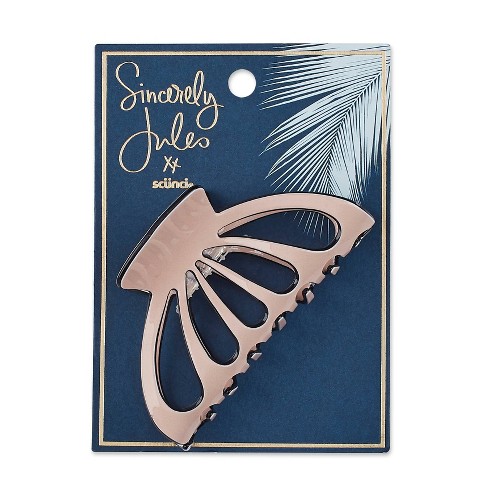 If you have thick hair, you'll need a clip that has a great hold and a wide mouth. This dusty rose clip is super sturdy so strands stay in place instead of slumping down mid-day.
---
Perfect for pattern-lovers, these decorative clips are the perfect hair accessory.
---
Feeling edgy? This matte black claw clip is so unique and so on-trend.
---
For hair that is super long, you'll love this elongated style. It's slim enough to hold even the finest of strands, but long enough to pull hair up without any tugging.
---
Tie-dye, rainbow, whatever you want to call it, these clips are adorable.
---
Claw clips don't have to be casual. This pearl-studded clip is red-carpet worthy.
---
The most traditional amongst our picks, this tortoise clip is effortlessly '90s.
---
Mini clips are great for pulling back bangs or small face-framing pieces. And when they're this darling, you'll find yourself sporting them non-stop.
---
This gilded clip is a statement piece. It's wide enough for thick or thin hair and exposes the hair in the middle in a chic way.