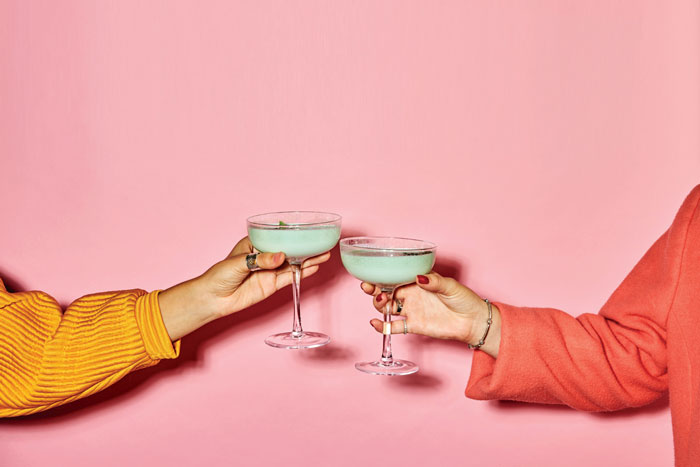 One holiday party after another and they all start to seem the same. So how do you make your event stand out from the rest? Save yourself from scrolling endlessly through Pinterest. Follow these five tips for a picture-perfect soiree.
Create a theme
You could throw a generic holiday party or you could throw a holiday party with a killer theme. Using a theme as the starting point will help you put more thought into every aspect and detail of the party, from the music to the decor and food. After all, it's the little things that make for the most memorable moments. For example, if you have a nutcracker theme, don't just set out nutcrackers. Choose music from the ballet, set out a variety of nuts for your guests to snack on, screen the classic The Nutcracker film, and more. So get creative and go all out!
---
Go with a classic design
When you're purchasing party essentials, like platters or pitchers, try to pick neutral shades or classic patterns that help accentuate the theme. This way, you're not purchasing items that can only be used for the holidays. We love this Chic & Tonic Large Ceramic Party Dish because it's simple enough to not take away from the rest of your decor, but still has some edge with the minimalist pattern.
---
Have a signature drink
Offer your guests a creative cocktail or mocktail. While there are plenty of tasty recipes to choose from on FabFitFunTV, the one aspect that makes or breaks a cocktail is the glass you serve it in. If possible, serve the drinks in a variety of glasses. Not only does the guest get a special experience with their drink, but it's also easier for them to spot their glass from the crowd. Stock your bar with a few options, like the Chic & Tonic Cocktail Mixing Glass Set and the Chic & Tonic Coupe Glass Set.
---
Put out a charcuterie board
A party isn't complete without a decked out charcuterie board. Fill your Chic & Tonic Cheeseboard with everything from meats and cheeses to fruits and veggies (oh, and don't forget crackers or little breadsticks). This is a great appetizer to keep the hunger at bay before the main course is served, or to have guests munch on throughout the night. Whatever small bites you choose to put out, you know it will be a place where people gather.
---
Pay attention to the details
Whether or not you're having a sit-down dinner, put thought and effort into the details. Make a seasonal centerpiece, light some candles, coordinate placemats and napkins, and more. Simply having the table set can make your home look elegant and put together. Plus, it serves as a great backdrop for photos!
Do you have any tips for hosting the picture-perfect holiday party? Let us know in the comments below!
xx, The FabFitFun Team