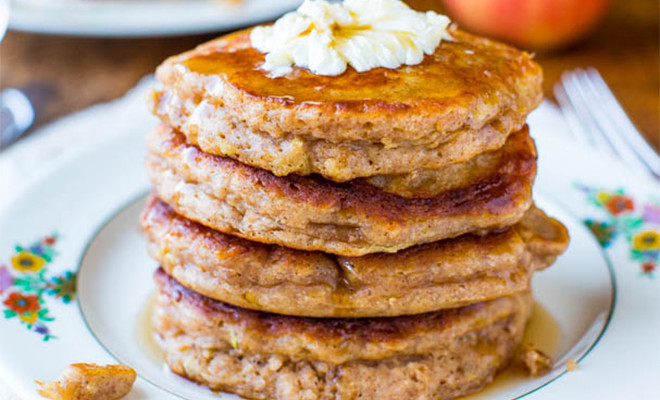 One of the best things to wake up to on a Sunday morning is the smell of pancakes cooking on the griddle. Mm!
While we love a batch of good ol' Bisquick and Aunt Jemima, there are many other creative, tasty, and unique pancake recipes to whip up! Whether you're looking for a slimmed down flapjack, a protein pancake, or just a simple yet delicious pancake for breakfast (or dinner, we don't judge), we have 10 recipes you'll love!
Cake Batter Funfetti Pancakes
This recipe is more like dessert than breakfast, but who cares?! It's fluffy and sweet and will taste delish with a cup of almond milk.
---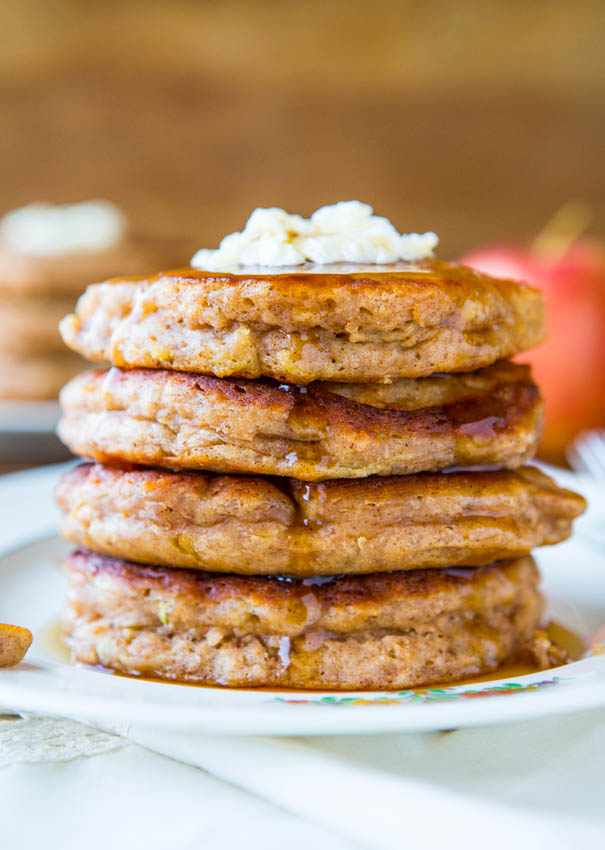 Apple Pie Pancakes With Vanilla Maple Syrup
Apples are starting to come into season, so pick a handful from the orchard to create this yummy breakfast! Think of it as a precursor to Thanksgiving dessert.
---
The Blueberry Pancakes of Your Dreams
Forget about the man of your dreams, these flapjacks easily take the cake. Fresh fruit plus a secret ingredient (it's sour cream!) will have you dreaming of these every night.
---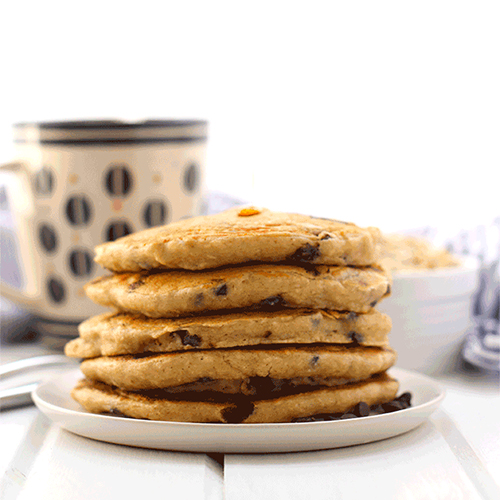 The Fluffiest Oatmeal Chocolate Chip Pancakes
Well, if the name doesn't give it away…these really are the fluffiest of them all. Added bonus? They're refined sugar free!
---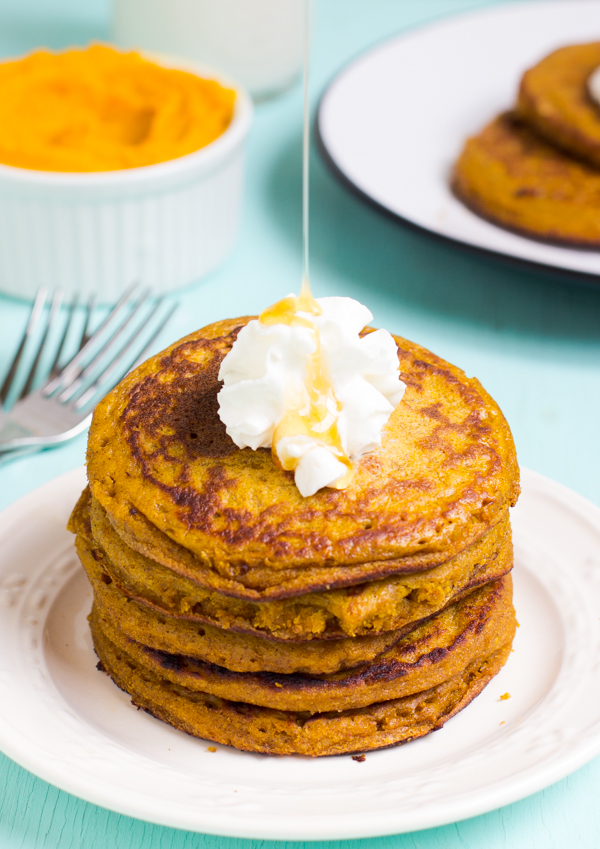 Gluten Free Pumpkin Pancakes
With fall approaching and pumpkin about to make to be the main appearance in every grocery aisle, you can add these to your recipe repertoire!
---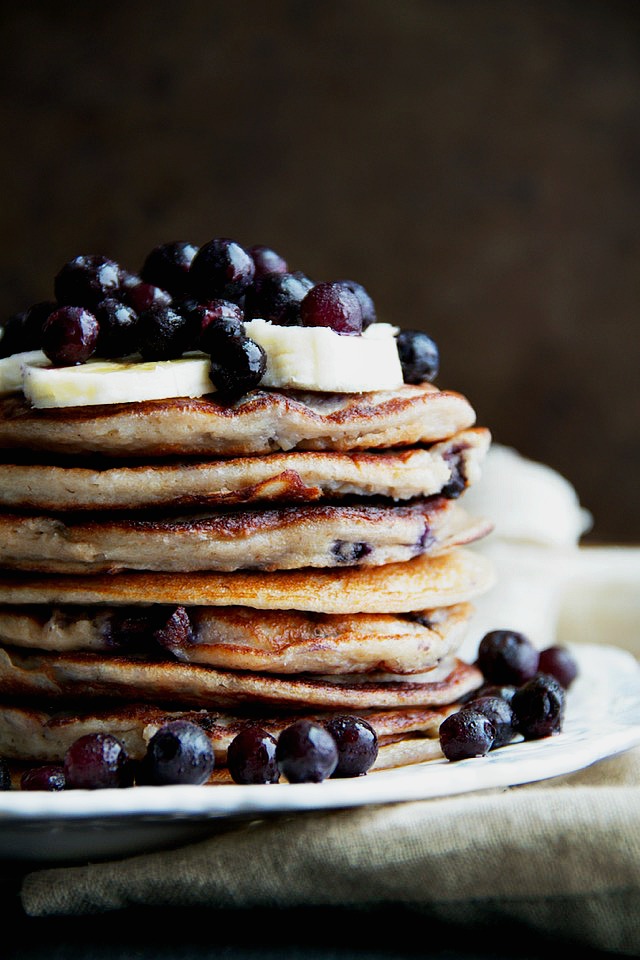 Blueberry Banana Greek Yogurt Pancakes
Super light, fluffy, and chalk full of protein, these pancakes will keep you full for hours! Oh, and they're gluten-free thanks to the oats.
---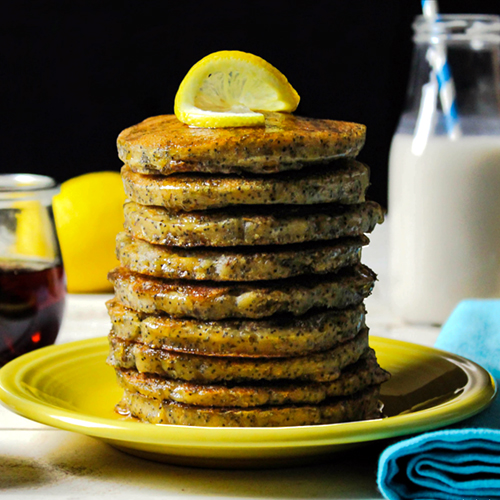 Lemon Poppy Seed Pancakes
A vegan and gluten free option made with oat flour, your non-vegan friends won't even taste the difference. Who knew you could eat lemon poppy seeds in pancake form…yum!
---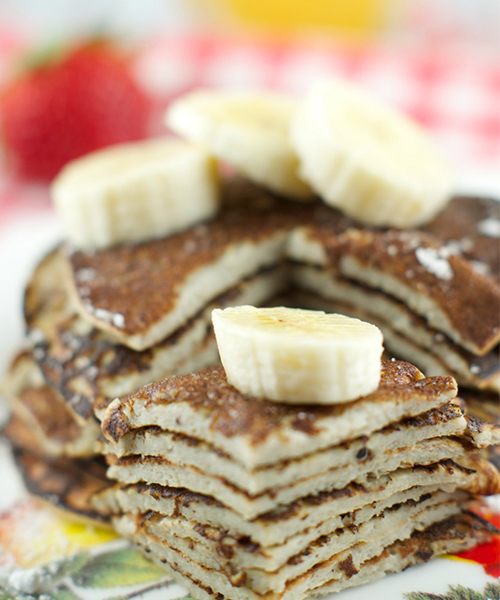 2 Ingredient Banana Pancakes
It seems impossible to think just eggs and a banana can create an epic pancake, but it totally can. It's so easy and oh-s0 delicious!
---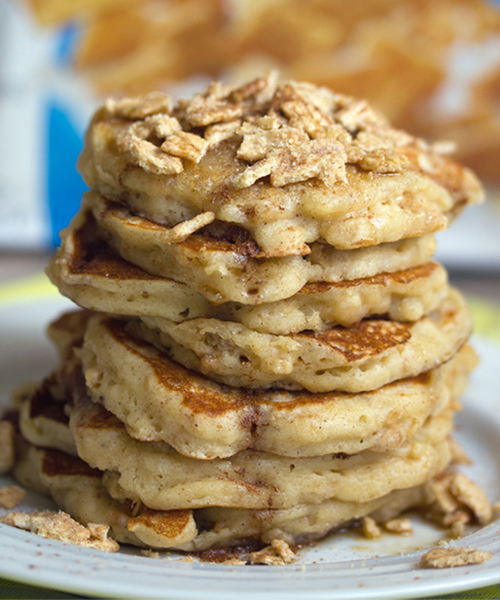 Cinnamon Toast Crunch Pancakes
Um, could this recipe be any more perfect? Our fave childhood cereal is crushed and used as an ingredient in this unique recipe. Yes, please!
xx, The FabFitFun Team