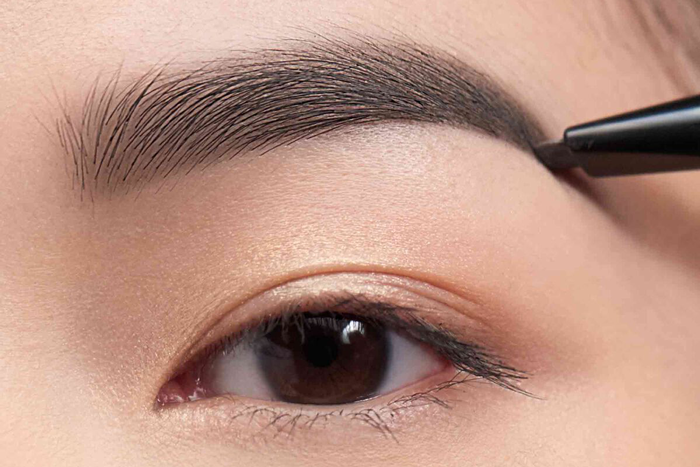 Feature Image by Anastasia Beverly Hills
Social distancing is vitally crucial to help end the current global health crisis, but one of the many downsides is not being able to make your regularly scheduled visits to the salon. While cutting your bangs or dyeing your roots are best left to the pros, you can still groom your brows at home with a little patience and advice from experts.
Nika Randall, senior brow artist at Hairy Little Things in Los Angeles, spills all the tips on how to do your brows at home.
First, what tools do we need?
"Trimmers, tweezers, and a spoolie. If you only have cuticle scissors laying around your house, you can use those to trim your brow hairs. No spoolie? Try a fine-tooth comb, unused toothbrush, or an old mascara wand, but make sure you clean it first."
Can you give us a step-by-step guide on how to tweeze the brows?
Step 1: Prep the skin
"Disinfect the area that you are able to tweeze with an alcohol prep pad."
Step 2: Figure out your brow shape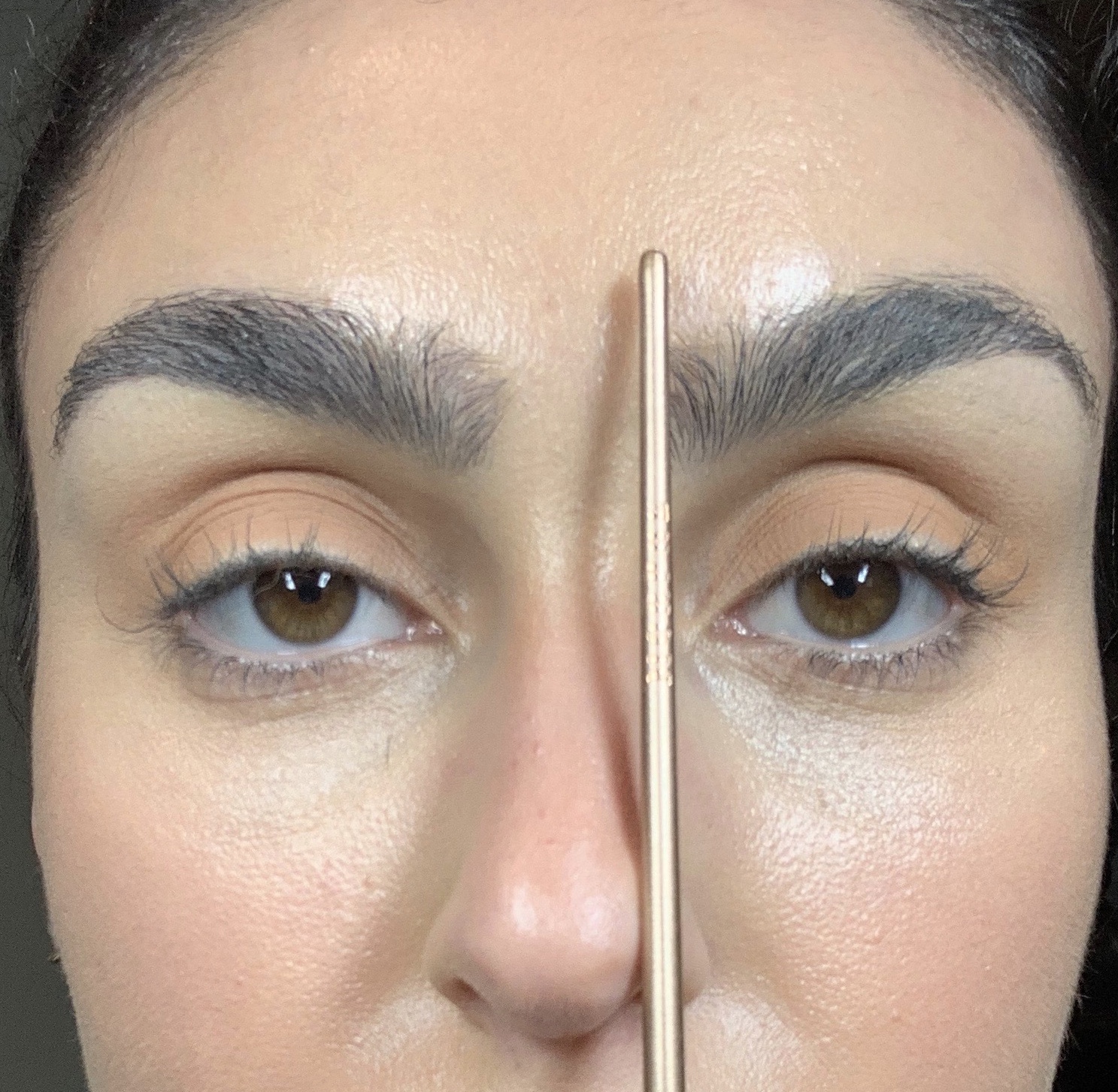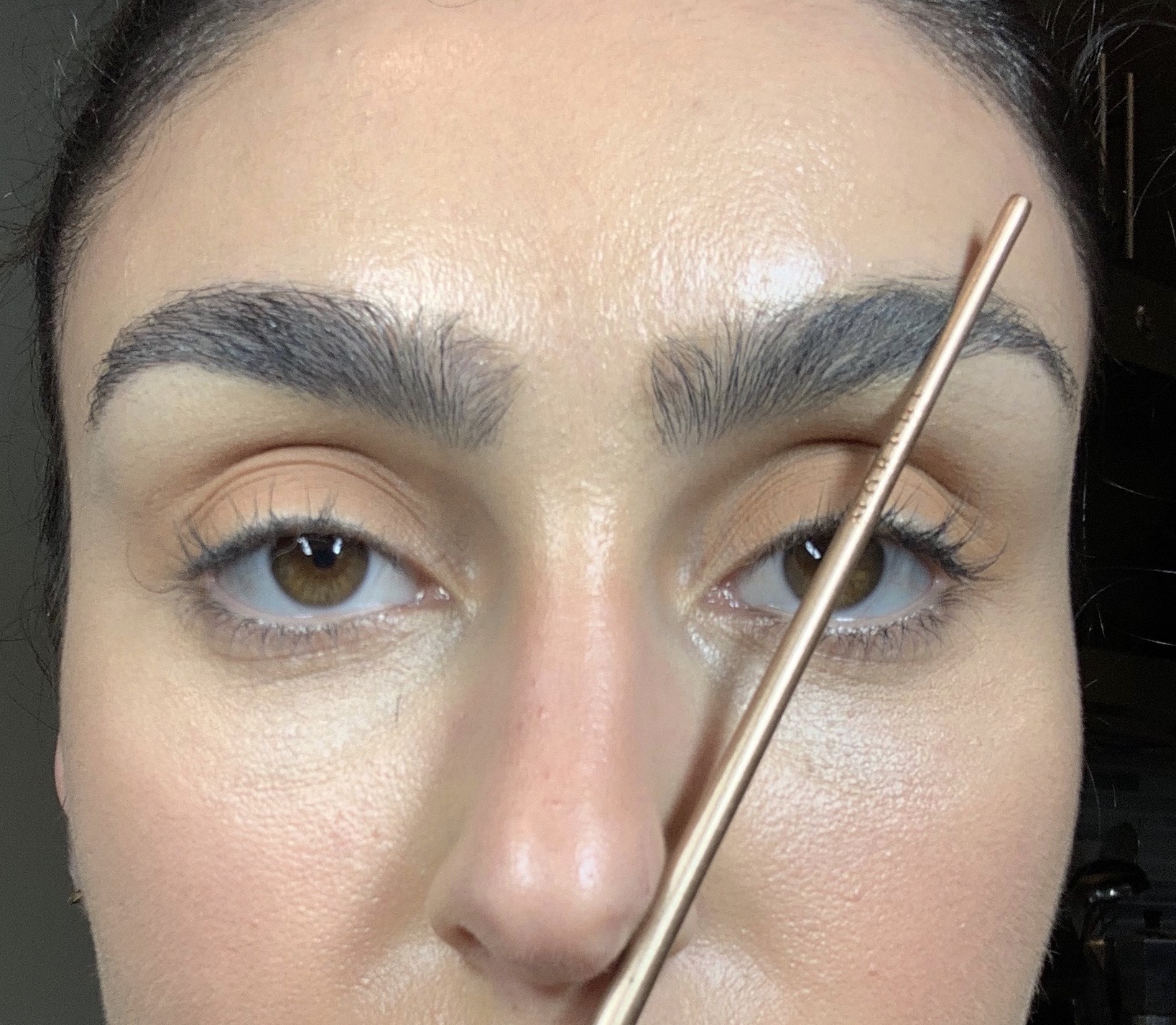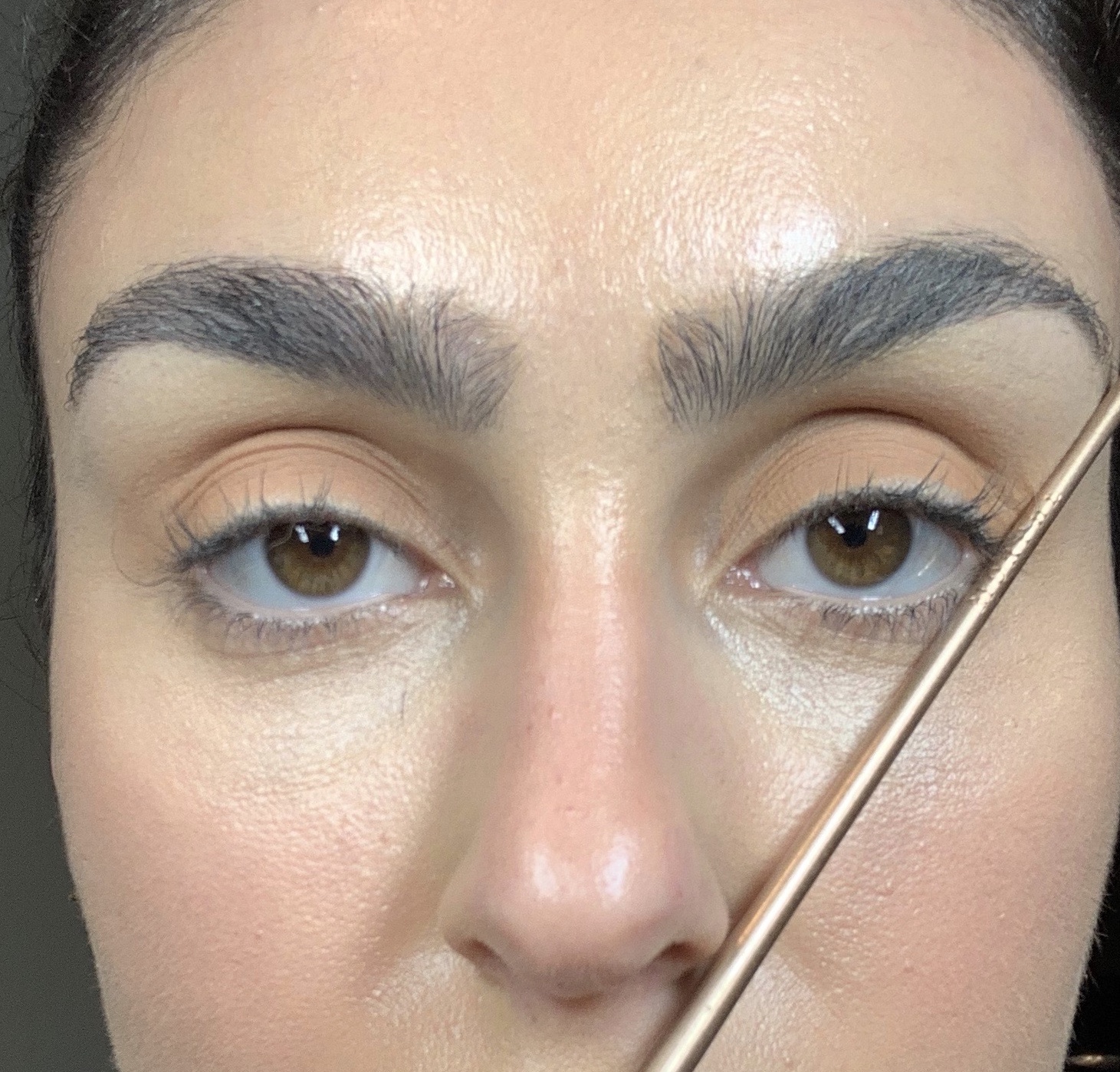 "To find the natural shape of your brow, hold a pencil at the middle of your nostril straight up to mark its start, move the pencil to the outside of your iris to find your arch, and then have the pencil touch the outer corner of your eye to secure the tail."
Step 3: Tweeze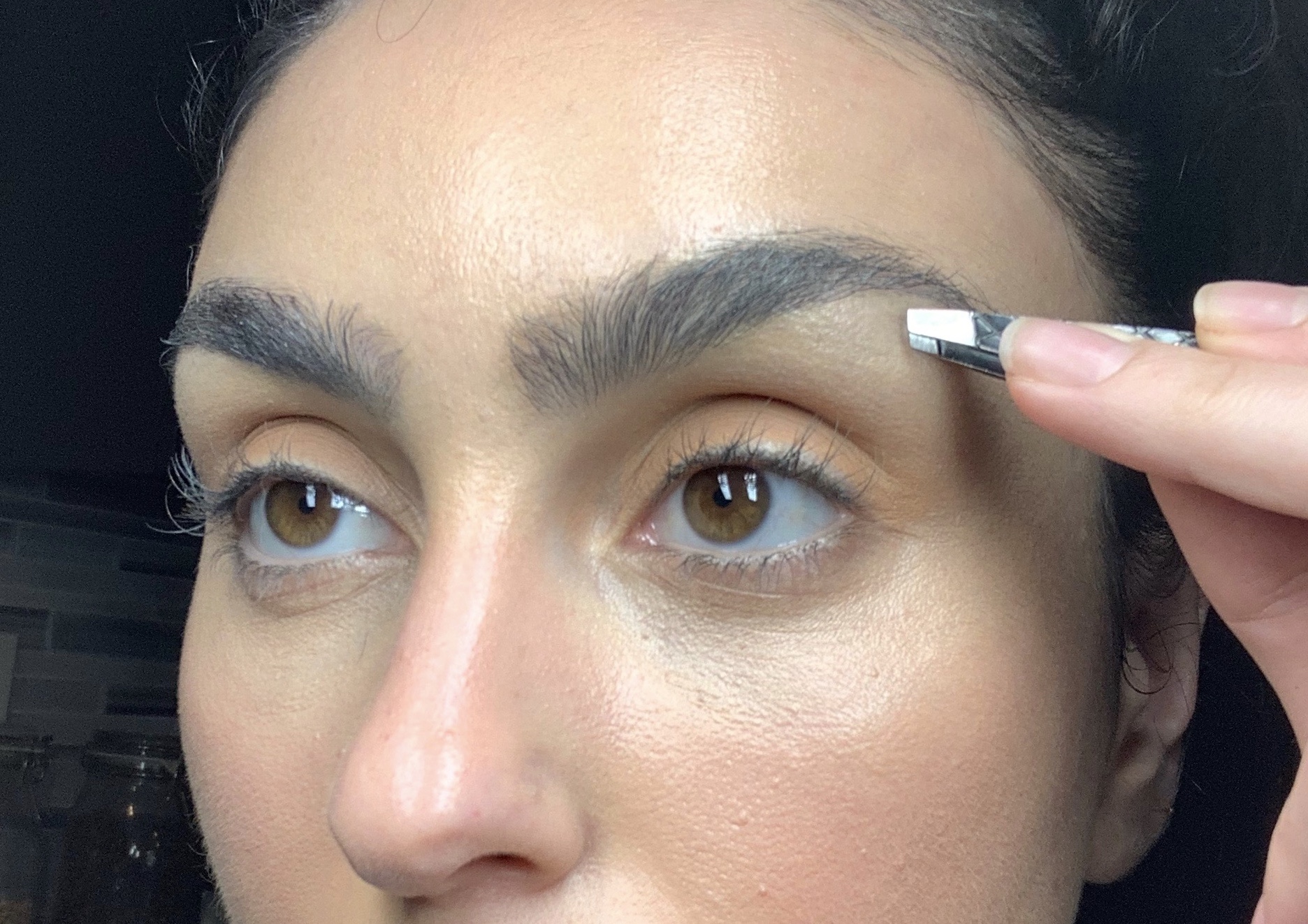 "Once your brows have been mapped, you may begin tweezing. Always tweeze in the direction of hair growth, in natural light, and away from a magnifying mirror. Less is more. Tweeze a few hairs, step back, analyze, and repeat. Do this at the start of your brow, then move onto the arch, and lastly the tail until you feel comfortable with the outcome. This method helps prevent going overboard."
"Take your time and do not rush the process. If you are questioning whether the hair should be tweezed or not, leave it. Remember, you can always take more away; you can't put tweezed hairs back."
Step 4: Calm redness
"Lastly, calm any irritation with a swipe of witch hazel toner to help tighten the pores."
What about trimming?
"Just like with tweezing, don't go overboard. Us a clean spoolie and brush the brow hairs up and trim any excess hairs that are poking up. Then, brush the hairs down and trim any strays. Remember, less is more. Only trim the tips and then brush the hairs back into their relaxed state to see if you need to trim any more."
Any tips for those who can't wait to see the pros and want to try waxing at home?
"Cleanse your brow area with an alcohol prep pad, trim any straggly hairs, and lightly apply baby powder over your brows. Warm up your favorite wax (make sure it's not too hot) and test the temperature on your wrist before applying to the brows. Apply wax evenly in the direction of hair growth, lay a small cloth strip on the area, press down and pull in the opposite direction of hair growth. Apply pressure to that area you just waxed. Start at the head of the brow and wax the top of the brow in two sections and bottom of the brow in two sections. Never go over the same area twice. When you've finished both brows, apply a light layer of aloe vera to soothe the area."
What should someone do if they accidentally go overboard?
"Don't panic! Be patient and let your eyebrows grow back in. I love to massage castor oil on the brow area to help with growth. In the meantime, use a brow pencil like the Anastasia Beverly Hills Brow Definer to fill in sparse areas. Once the hairs have grown back, get your monthly brow maintenance with a professional brow artist who will shape your brows without removing too much."
xx, The Fab FitFun Team