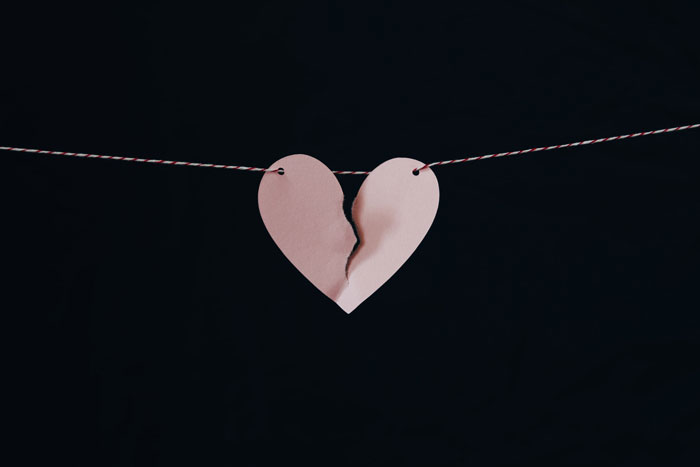 Feature Image by Kelly Sikkema
In a time when many people are already feeling isolated and alone, letting go of a relationship and going through a breakup can be devastating. Besides the cutting of ties, a breakup also means the normalcy and the safety you created in the relationship is disrupted.
If you're going through a breakup right now, know that this will pass. Here is some advice on how to deal with the loss during this time.
Call someone you trust
Whether it's your best friend, mom, or therapist, talk to someone. It helps to have someone act as a sounding board for the thoughts and feelings you are experiencing. You are not alone, not even in social distancing. Calling someone you trust will remind you of this important truth.
Get active
The positive impact physical activity has on your mood and mental health is reason enough to get moving. But especially during a breakup, this lifestyle choice can be vital. While it may be tempting to remain bedside due to current events, staring at your phone will only foster further feelings of sadness. Getting your heart rate up, whether you do yoga or a HIIT workout at home, will take your mind off of your breakup and boost your spirits.
Get outside and appreciate nature
There's a connection between time spent outside and reduced stress, anxiety, and depression. Take note of the trees and the flowers growing. Listen to the bird's chirping and the sound of the wind. A change of scenery will boost your mood and take your mind off of the loss. Nature's song might be the best music to your ears right now.
Keep a journal
Journals are not only for the younger, high school you. Journaling is an excellent way to process hard emotions and take inventory of what's going on in your internal world. Jotting down the events that led to your breakup, the hard emotions you may be feeling, or questions you have are great journaling prompts to start with.
Give yourself time
It's OK not to be OK (read that line twice if you have to). There's no finish line in the process of dealing with a breakup. You may need space to be alone, cry, watch nostalgic movies that make you happy, and eat the junk food that brings you joy. On the other hand, you also may not. The process of getting over a breakup looks different for everyone, especially during such unprecedented times as these. Give yourself time and space.
Do you have any tips on getting over a breakup? Share them in the comments below.
xx, The FabFitFun Team