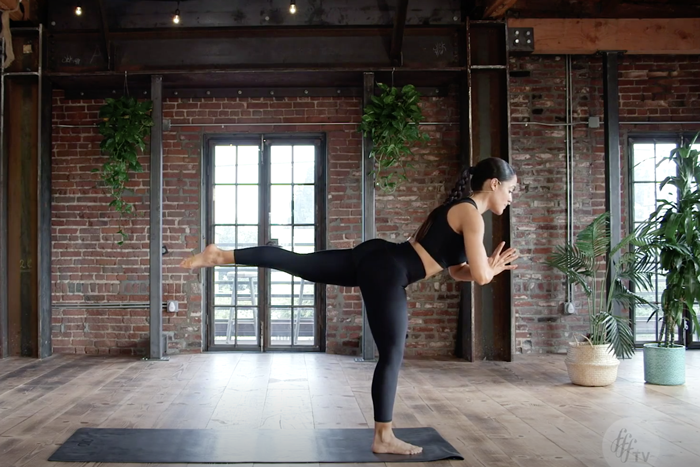 With gyms and fitness classes shutting down to encourage social distancing, more and more people are turning to at-home workouts. Fellow yogis who want to continue their practice can do so in the comfort of their own homes right from their TV.
Ahead, we're sharing the best at-home yoga flows on FabFitFunTV (which is available to everyone!) to help keep your body and mind totally zen during this uncertain time.
Social distancing got you feeling stressed? This stress-free yoga flow focuses on unlocking negative energy and honing in peace, calm and serenity.
---
If you're looking to turn it up a notch, this 20-minute sculpt and burn will tone your body from head-to-toe. Using nothing but your own body weight, these yoga-inspired moves will leave you feeling super strong.
---
This core-focused flow is perfect for when you're short on time. In just 10 minutes, you'll work your abdominals and feel rejuvenated from the inside and out.
---
This 15-minute fusion workout gives you the best of both worlds: strengthening from pilates and lengthening from yoga.
---
Gift your body with 10 minutes of deep breathing and stretching that focuses on the hips. Let your mind and body clear as you unwind with these moves.
---
If you're looking for a flow that will also give you a good sweat, this is the one for you. Combining breath work with short bursts of cardio, this series is sure to leave you breathless.
xx, The FabFitFun Team