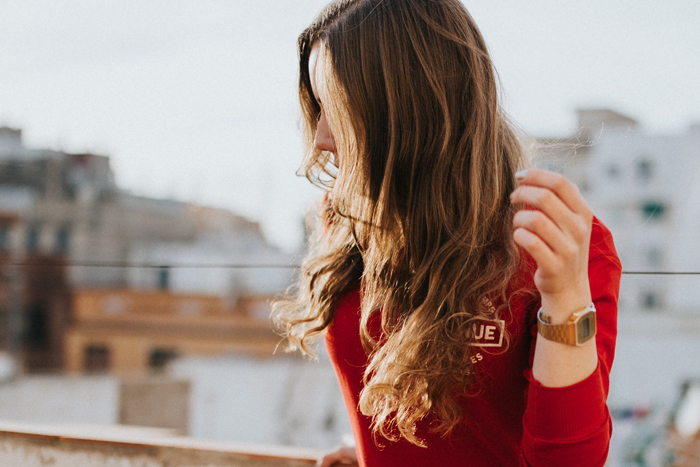 Feature Image by Adrian Sava
We've all been there – after what feels like an eternity in the salon chair, you swivel around for the big reveal only to realize that your fresh cut looks nothing like what you had in mind.
But don't panic just yet – instead, consider these four tips to help you deal with a disappointing new 'do.
Give it a few wash and wears
Sometimes, it takes a few washes for the new cut to grow on you. Once the initial shock has worn off and you've managed to try a few different styling options, you'll have a better sense of how you really feel about the cut.
Switch up your products
If you've taken styling into your own hands and still aren't loving it, it could be that your old hair heroes aren't necessarily what your new hair needs. Try switching up tools and products to make styling your new strands more successful.
Reconsider your part
Switching the placement of your part can totally change the shape of your cut. Try a deeper side part if you're used to a middle part and vice versa. You might even be able to hide layered locks or bad bangs with a strategic part.
Talk it out
Yes, it can be a hard conversation to have, but it's not as hard as living with a cut that you absolutely can't stand. Wait until you feel calm and collected to give the salon a call. If you're a long-time client or otherwise close with your stylist, speak with them directly about what you're not loving. If you don't feel comfortable talking with the stylist – let alone having them re-cut your hair – chat nicely with the salon manager who should be able to help find a fix.
In the meantime, try these five simple tips to help your hair grow faster.
xx, The FabFitFun Team