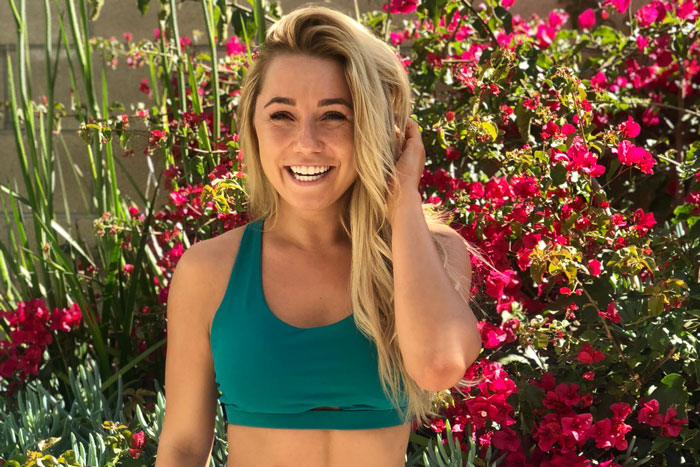 SUMMER 2018 FABFITFUNTV PARTNER
Dance your booty into shape with NBA dancer and former NFL cheerleader Hannah Cormier. Her bubbly personality is reflected in her workout style as she creates easy dance-based routines to help you achieve a lean and toned figure.
So lace up your shoes and get ready to groove because you can work out with Cormier now on FabFitFunTV. From a tummy-tightening routine to a '90s-themed workout, your sweat sesh is about to get a little more exciting. Check out what the dancing all-star had to say about her love for fitness and how she stays motivated to work out.
How did you first discover your love for fitness and health?
Since a young age, I've stayed active and fit through dance. However, during my off seasons (when I wasn't dancing as much), I would notice my body and energy levels changing. That's when I began to incorporate actual workouts and cardio into my daily routine and fell in love! I combined two of my passions — fitness and dance — to create some great workouts for FFFTV.
What makes your workout method unique?
The biggest thing for me was to develop workouts that my friends would enjoy — workouts that are challenging [yet] accessible for the on-the-go woman. In my opinion, the most successful fitness regimens are the ones you actually like doing! These workouts will have longevity in your lifestyle because it's fun.
What's your favorite part about helping people get into shape?
It's awesome to see clients go out of their comfort zones and accomplish what they once thought they could never do.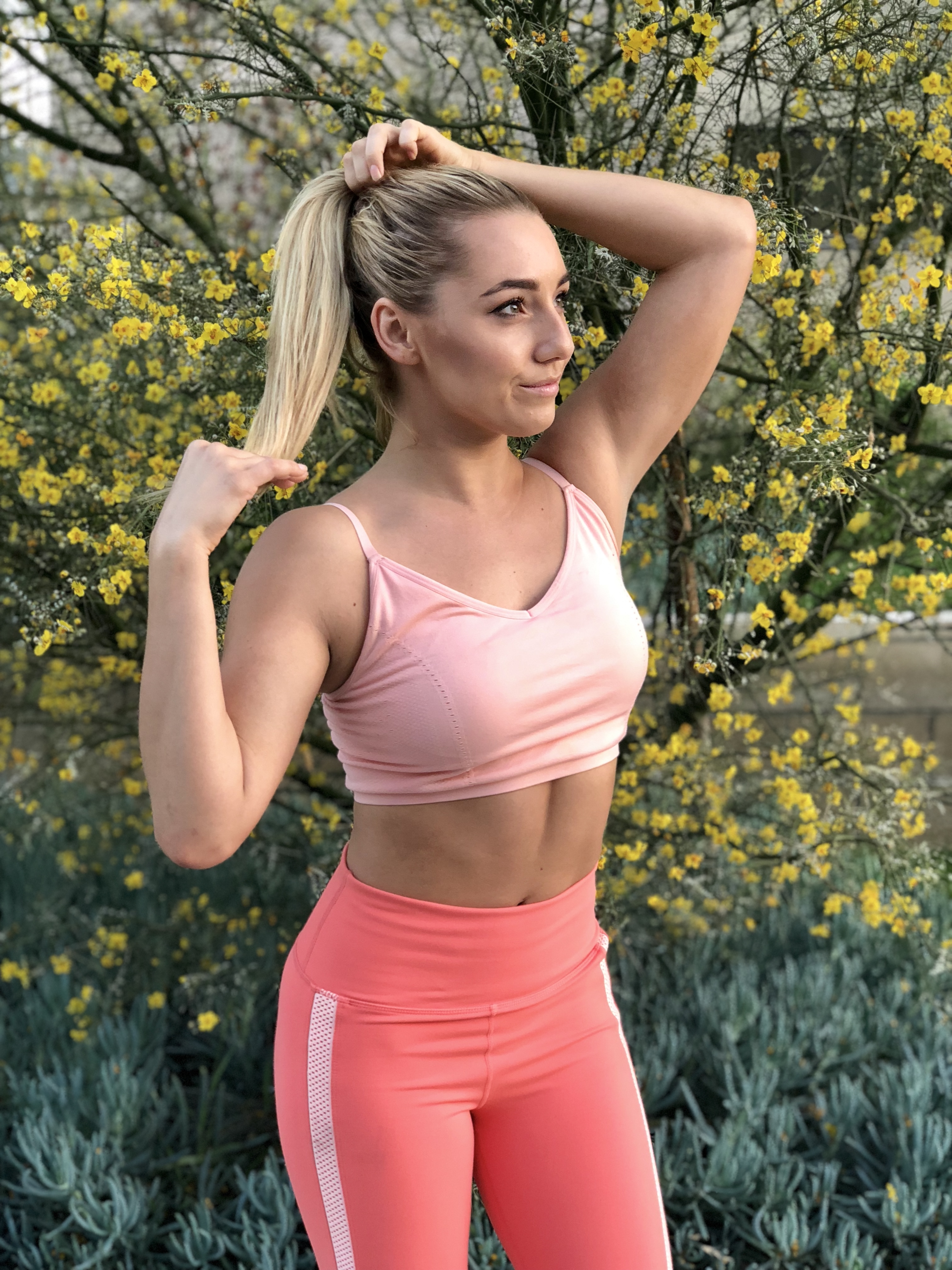 Any client success stories?
I think the best success stories aren't necessarily shown through a change in the body, but a change in confidence. Of course, seeing yourself in a stronger body is amazing, but fitness and health can change the mind, too. It's incredible to watch clients develop a new sense of confidence.
How do you motivate yourself to work out when you're not in the mood?
A new playlist always puts an extra pep in my step for the days when I " just can't even," but if my body is really needing a break, I listen to it. It's important to know your limits and to give your body and mind proper recovery time.
3-5 reasons why FFFTV members should try your workout:
1. You can do these workouts anywhere! Stream it in your gym, studio, dorm, or your living room.
2. I use zero equipment. These workouts rely solely on body weight.
3. Everyone likes to have fun and these workouts are a blast!
xx, The FabFitFun Team