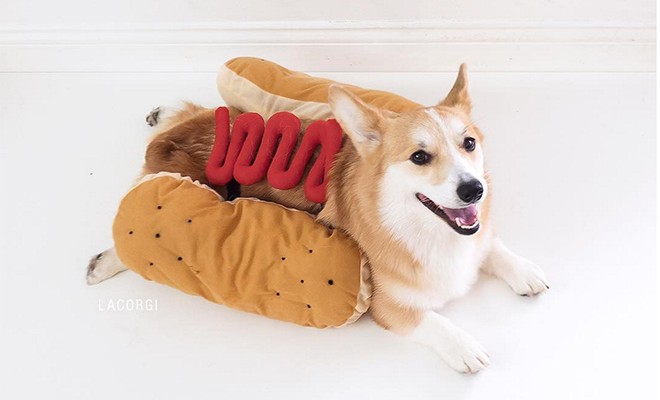 @lacorgi
It's the most spook-tacular time of the year…the time where we start prepping our scary cute Halloween costumes. But don't forget about your pooch!
We found the cutest Fido-approved Halloween costumes and they're sure to get your furry BFF lots of attention. Even if your pup hates the get up, they'll love the extra belly rubs!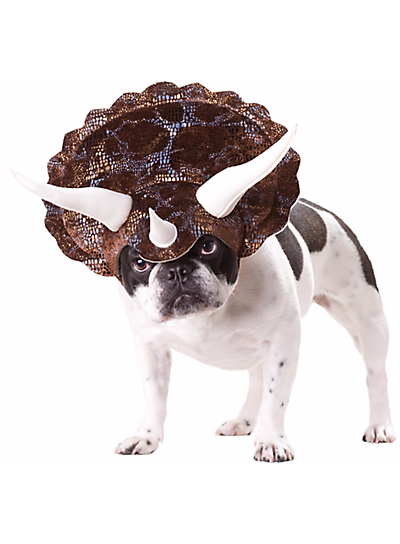 Animal Planet Triceratops Dog Costume $9.99
If your pupswon't agree to a full body costume, this dino head dress will still make you obsess over how adorable they look.
---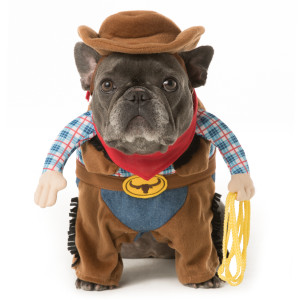 Thrills & Chills Stand Up Cowboy Pet Costume $10.19-$11.39
Stand up pet costumes have been all over Instagram lately and we are so OK with it. Just imagine your dog running towards you with arms and a lasso — the cutest!
---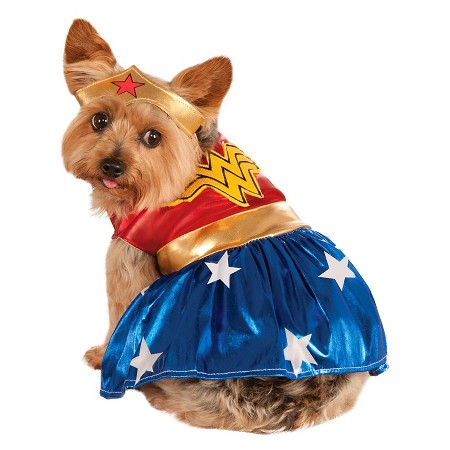 Wonderwoman Pet Costume $15.99
Everyone will go crazy for your girl when she struts her four little legs as Wonder Woman.
---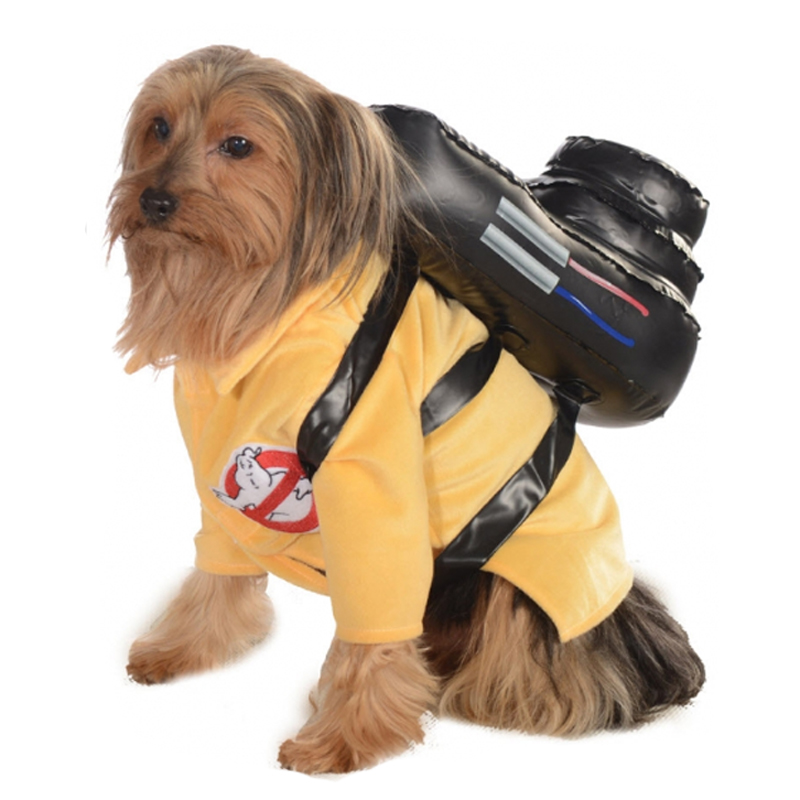 Ghostbusters Dog Costume $23.97
Can we please talk about that proton pack? With the release of the newest installment of Ghostbusters this year, this costume seems very appropriate for your adorable pooch.
---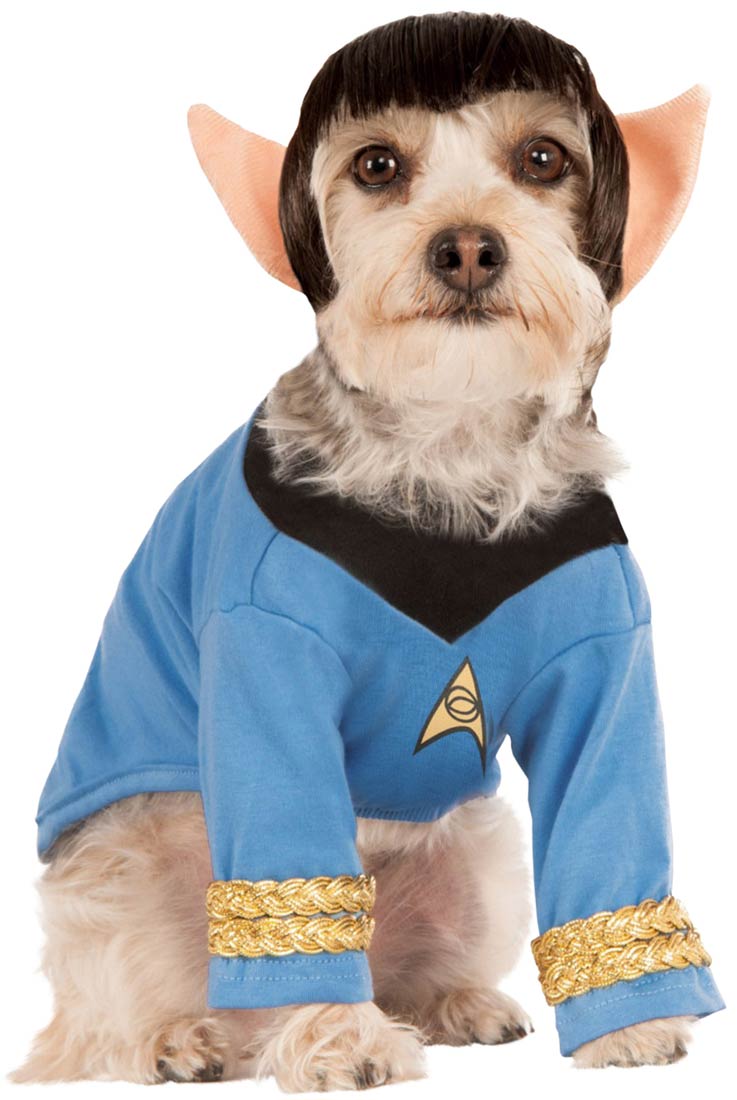 Star Trek Spock Dog Costume $19.94
Permission to speak freely? This spacey costume is too cute for words! Our inner nerd is so thrilled to dress our pup in this homage to Star Trek.
---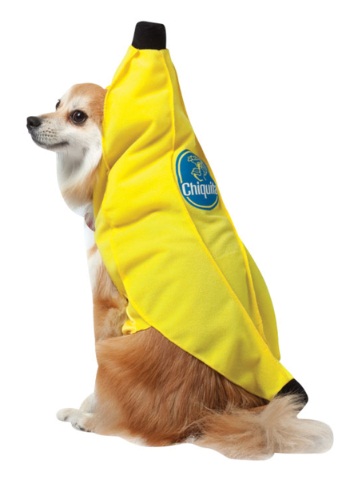 Chiquita Banana Dog Costume $19.99-$24.99
A dog dressed as a banana? We doubt you've seen anything better.
---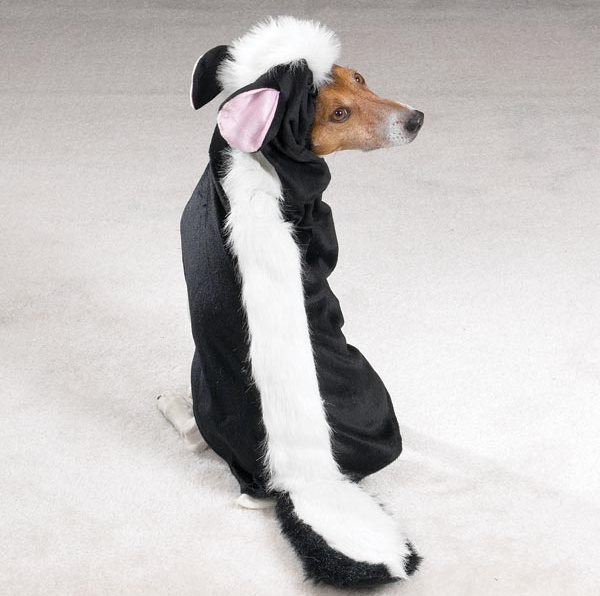 Little Stinker Dog Costume $29.99
Even if your pup doesn't stink or induce chaos around your house, this costume is still an adorable option for your four-legged friend.
---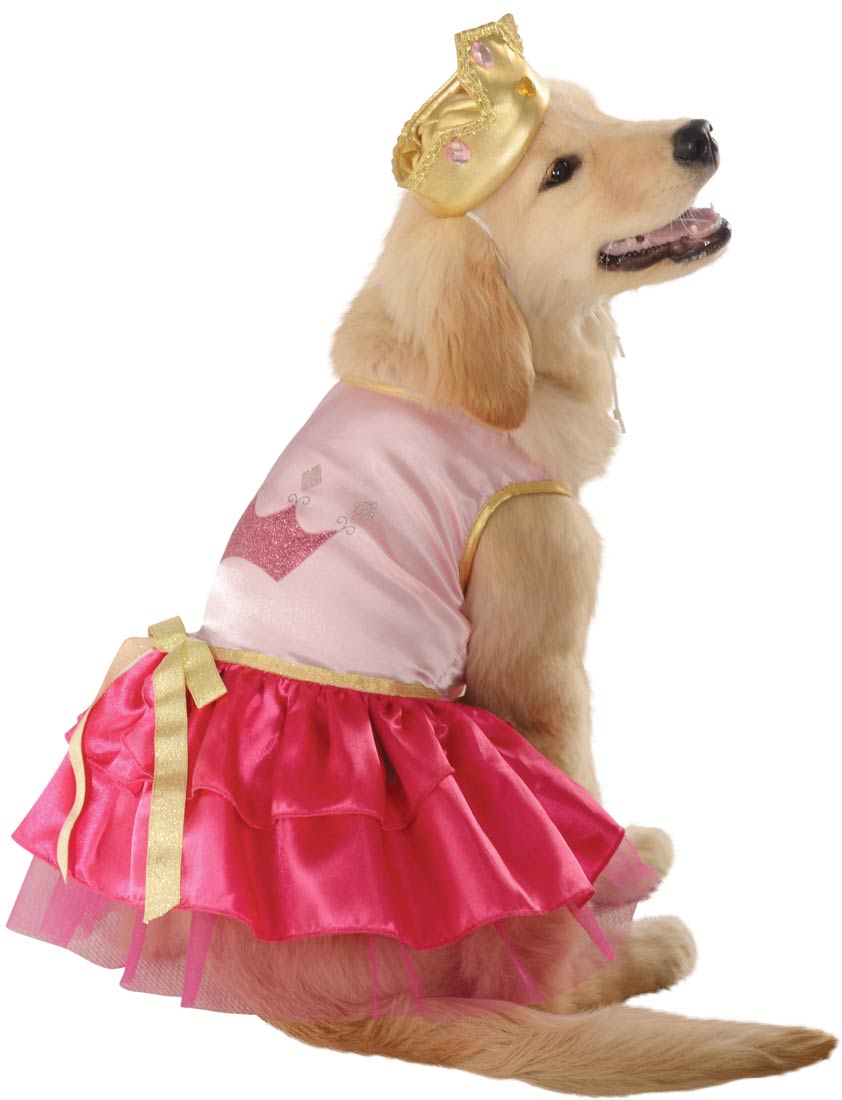 Pink Princess Dog Costume $15.94
Yaaaas, queen! Put this costume on your dog to show all the other pooches that she runs the (dog) world.
---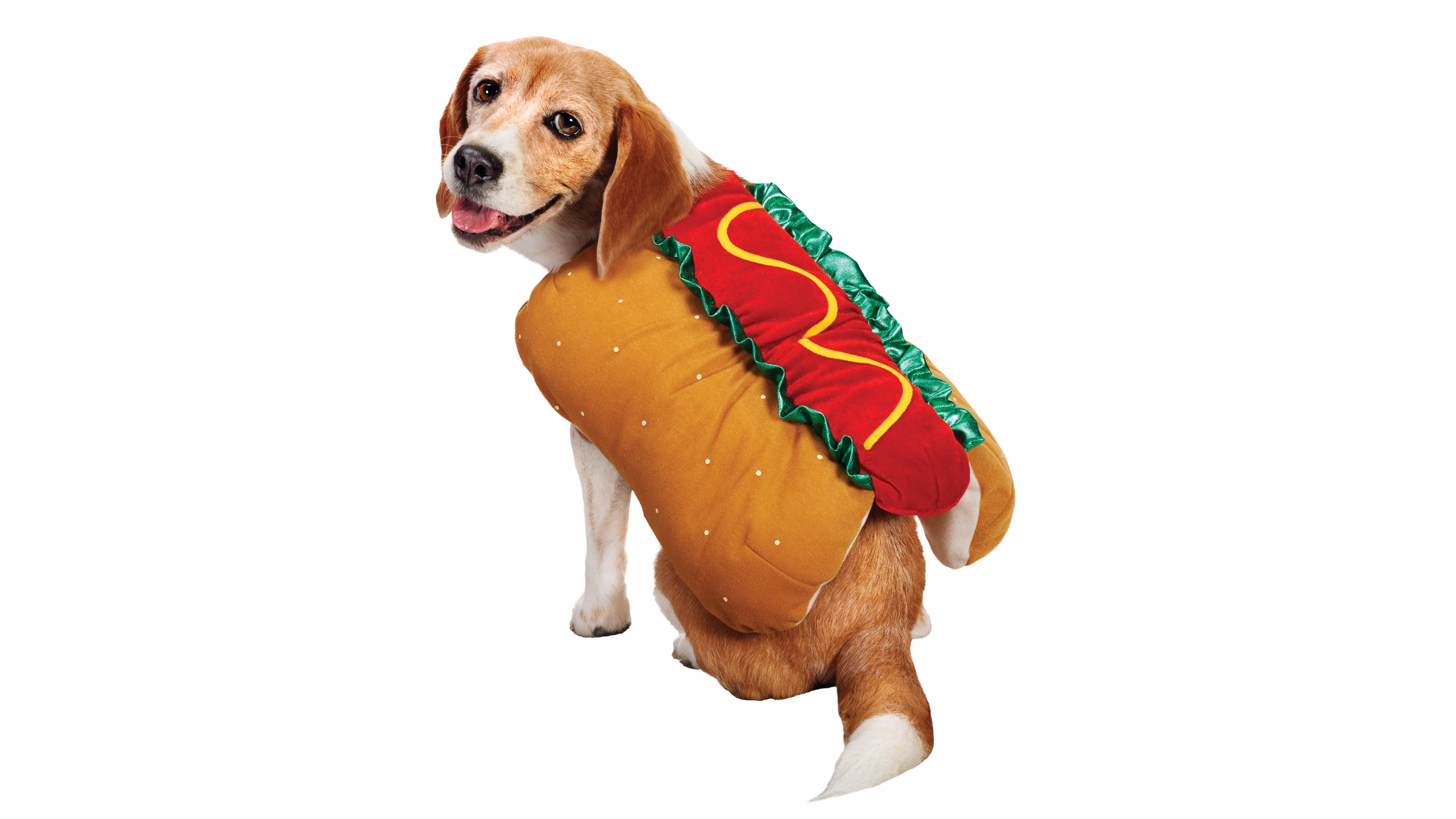 Halloween Hot Dog Costume $17.49
Get your pup ready for Halloweiner with this delicious hot dog costume.
xx, The FabFitFun Team