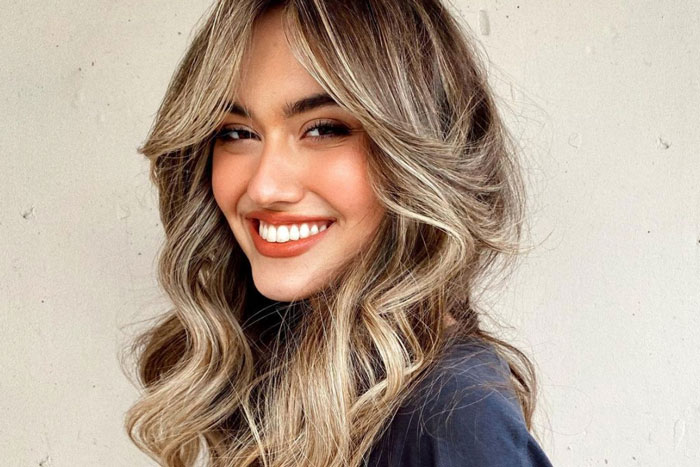 Feature Image by @chrisweberhair
This winter, we've had a lot of time to think about the haircuts we would get when salons reopened. After all, shedding old, dry, split ends in favor of new growth and beginnings is like a symbolic beauty ritual for the birth of spring.
But before going under the scissors (for the first time in what feels like years), it can help to get some guidance from experts in the field. Below, two hairstylists clue us in on the most popular hair cuts to ask for this spring.
View this post on Instagram
'70s Texture
If you are into the idea of throwback texture, but not so much the mullet, you're in luck. "This 70's textured haircut has long feathered fringe that can either fall in the front of the forehead, or swoop to either side of the eyes," says Emily Cable, Nine Zero One Hair Stylist. "Most people add texture with this haircut using curl products when drying and a curling iron to accentuate the fringe."
---
View this post on Instagram
Asymmetrical Cuts
"Asymmetrical hair cuts are back in," reveals celebrity hairstylist Ciara Constenoble. "Think smooth, bob-length asymmetry [that] just keeps getting cuter as it grows out."
---
View this post on Instagram
Pixie
"A pixie can be all types of short haircuts," Cable explains. "It can be categorized from a simple shaved head to a layered short haircut," Cable notes. "People usually cut this type of haircut with a razor instead of scissors." Constenoble is such a fan of the wispy pixie cut that she is tempted to try it out herself! "Wispy pixie haircuts are sexy and soft, yet bold," Constenoble explains. "They feature longer fringe, razor-cut ends, and are messy yet so chic."
---
View this post on Instagram
Tapered Textured Cuts
"I am talking about top-heavy curls and kinks with a well-tapered nape and sides," Constenoble explains of the tapered, textured hair cut that is cropped close at the bottom but lets loose up top. "This is a G.O.A.T. textured haircut, and always finds its way back [to the trend.]"
---
View this post on Instagram
Shaggy Mullet
"This haircut is all about the layers being shortest towards the front of the ear, to longest in the back," says Cable. "The more the layers, the more the mullet — meaning what makes a mullet hairstyle are all the short layers coming towards the face."
Constenoble elaborates on the trend's many variations, from pixie-cut mullets to wavy mid-length mullets, to curly, long mullets. "The cool version of the mullet will be back in all its glory — and this time, worn in every hair texture and length. It is kind of a mix between a '70s-shag and a mullet."
Are you going to try out any of these haircut trends? Let us know in the comments below!
xx, The FabFitFun Team