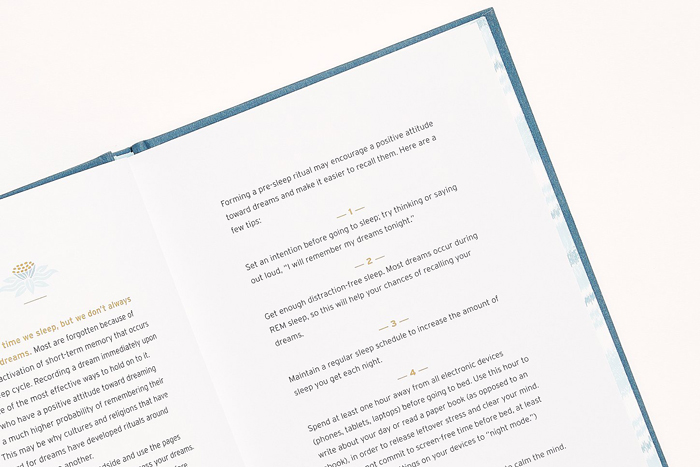 Feature Image by Free people
tWe think we can all agree that 2020 was one of the most challenging years as a collective society. While leaving it in the past sounds like a wonderful idea, we're the first to admit that sometimes fully processing and overcoming something requires extra care and attention to the challenges that arose as a result of it.
That's why today we're here to talk about guided journals. Since blank pages can sometimes feel too intimidating to fill, guided journals offer an approachable way to digest life and its biggest moments. So, whether you're hoping to overcome 2020 by focusing on growth, processing grief, or honing in on goals, ahead you'll find plenty of guided journals to help make the most of 2021.
Whether you lost someone or are grappling with missing a loved one in general, this guided grief journal can help you process it. With pointed questions, each page offers a new way to reflect on the person or pet you're missing, and will ultimately serve as a book of wonderful memories by the time you finish it.
---
One of the best ways to embrace a positive outlook on life is to regularly take time to think about what you're grateful for. This watercolor journal will help you do just that. With sections outlined for evening reflections, goal planning, and notes and thoughts, you'll have plenty of places to dive deep into what you're most thankful for.
---
Let us start by saying that these wellness journals are so popular that they regularly sell-out and re-stock, so don't be alarmed if it takes a little while to snag one. Within its pages, you'll find daily spreads to outline intentions, sleep patterns, activity, meals, gratitude, and more. It's simple, streamlined, and one of our personal faves.
---

In times of chaos, it's normal for dreams to go all over the place. This guided dream journal will teach you what your dreams might while also giving you space to digest them yourself.
---
Prefer something a bit more minimalist? This journal gives you a page a day to reflect on what happened over the past 24 hours as well as space to write down what you're grateful for and inspired by. Not to mention, it also features reminders to meditate, move, hydrate, and focus on self-care.
---
If you're into astrology, you'll enjoy this guided journal that has prompts dealing with the moon phases and astrological events throughout the year. It even has suggestions for how to embrace routines with your star sign in mind.
---
Working toward a new goal? This journal will help you achieve it by giving you space to strategize and reflect on the process.
---
Sometimes knowing (and remembering) what to write down each day can be tough. This journal clearly organizes what to focus on each day — including gratitude, affirmations, and space to visualize your best day, as well as space to reflect on how you could have made the day even better.
---
Ready to embark on a path of self-discovery? This beautiful guided journal features a series of prompts to help you become more one with your surroundings and yourself.
---
Writing isn't for everyone. If you feel like you can better express yourself through drawing, this artistic journal is worth considering.
xx, The FabFitFun Team