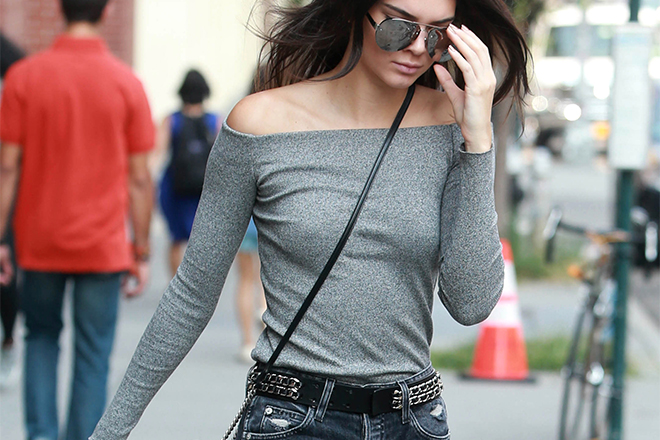 There's nothing better than slipping out of your bra at the end of the day. It feels like all the weight has been taken off of your shoulders — literally.
But what if you could have that feeling of freedom…all the time? Ladies, it's time to go braless. While you might be hesitant to go braless because of your breast size, we it's worth a try! Hey, your bra will always be there for you whenever you need it.
Runway Worthy
It seems like models never wear bras — except Victoria's Secret of course. Tons of runway designers opt to "free the nipple" over pairing their collections with braziers. As long as your shirt isn't super sheer, you can totally go sans bra with even the most basic white tee. Embrace your inner supermodel, ladies!
Better Posture
Our bras can do everything from increasing our cup size to fighting against gravity. Ever notice that when you don't wear a bra the ladies seem to…well…sag? If you're going braless, the best way to keep your breasts at attention is to sit up straight. Our mom always told us to do it so we don't get a hump in our back but now better posture will actually help your lady humps!
No. More. Wires.
Mommy dearest condemned wire hangers and now we're doing the same to underwires. Whoever thought underwire was a good idea was 100% wrong. Not only do they make us feel stiff, but there's also nothing worse than having a rogue wire poking you in the boob during the day. Lose the bra, lose the wire.
Improved Circulation
Ditching your bra isn't just about being comfortable — it can also benefit your health. Not wearing a bra can help increase the flow of blood to your breasts and chest which may aid in a firmer, healthier chest ever.
No Nip Slip
Some tops make going braless a bit of a challenge. If you're new to bare breasts or just want a little bit of protection, these nipple covers are perfect to avoid the dreaded nip slip. We say embrace your natural shape and go as bare (or not) as you please.
Will you try going braless? Let us know in the comments below!
xx, The FabFitFun Team