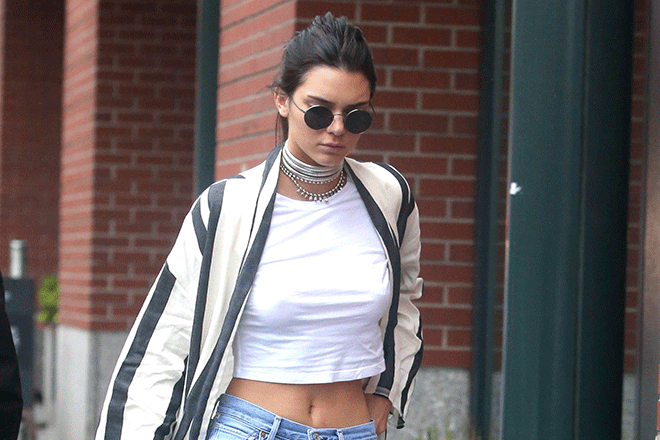 Kendall Jenner doesn't care to wear bras…she's comfortable just bearing it all!
The 20-year-old model and reality star shared a post titled Free the Nipple on her site KendallJ.com saying, "I really don't see what the big deal is with going braless!" She's following the footsteps of her sisters as they have also been outspoken about embracing their bodies.
The post was accompanied by a photo of Kendall wearing a sheer, off the shoulder top and her nipples and nipple piercing are slightly visible. She says "it's sexy, it's comfortable, and I'm cool with my breasts!" While this post isn't directly related to the "Free the Nipple" movement, the concept is quite similar as the model shares how confident she is in her own skin.
What do you think of Kendall's statement? Let us know in the comments below!
xx, The FabFitFun Team