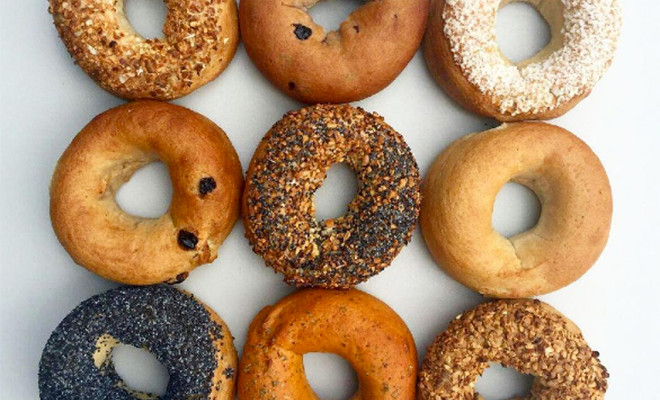 I am addicted to bread. Always have been, always will be. I managed to cut it out completely for three weeks when I did the food cleanse from the Akasha Center. A few months after the cleanse, I started missing the taste and texture of eating bread so I had to incorporate it back into my diet. My body did not like this very much. I soon gained back the few pounds I lost from eating clean and felt more tired during the day. Eating too much gluten can cause inflammation and bloating for some people.
With more and more people finding out they are gluten intolerant, the gluten-free market has exponentially grown and improved over the past few years. Say goodbye to bread alternatives that taste like cardboard! After trying many of the "best" gluten-free products on the market, I thought I would share my favorites that help satiate a craving for bread!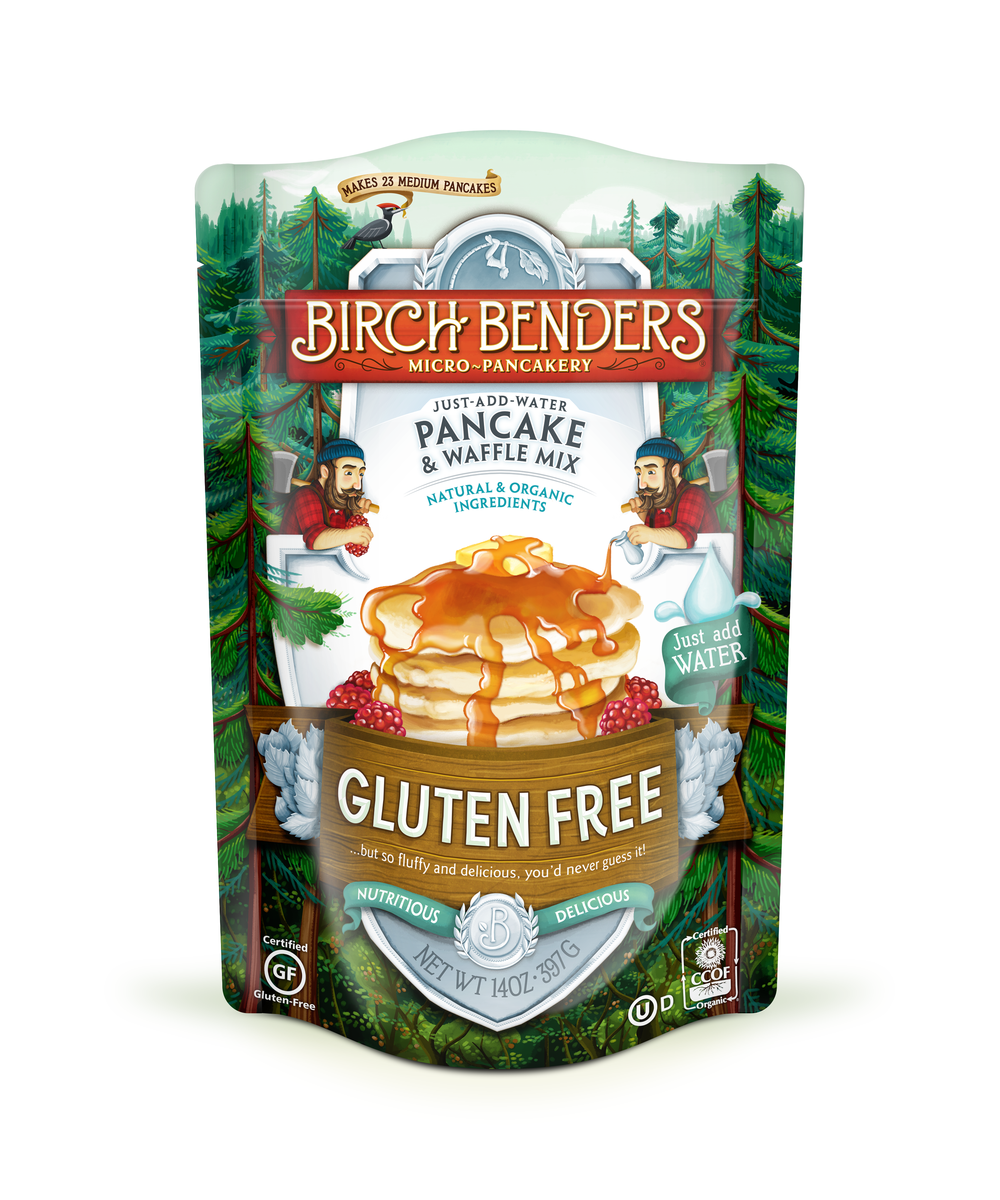 Birch Benders Gluten Free Pancake Mix
These light and fluffy pancakes are so delicious that it's hard to believe they are gluten-free! You can eat them plain but I topp my stack with some powdered sugar and berries. They are so easy to make — just add water to the mix and pour into a heated pan. All-natural, organic, kosher, GMO-free, low fat, soy-free, and a good source of calcium makes this mix perfect for anyone looking for a tasty and healthy breakfast or snack. 
---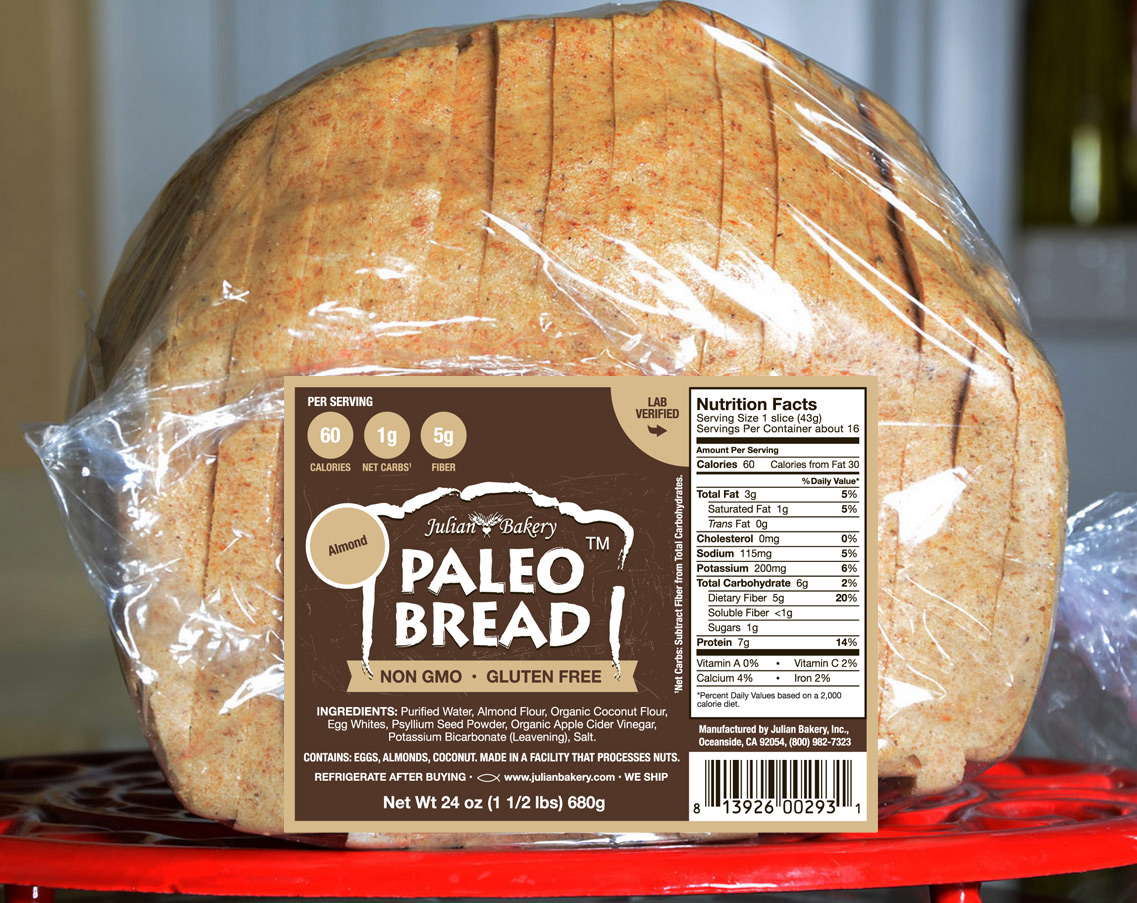 Paleo Bread
Paleo Bread was inspired by the Paleo lifestyle that cuts out grains in order to promote a diet of lean meats, seafood, nuts, and fresh produce. They make two gluten free breads that are high in protein and fiber. Their french baguette loaf are also free of grains, yeast, soy and dairy, and low in sugar, carbs and calories. These breads need to be refrigerated and taste best when well-toasted. My favorite is the almond but I opt for the coconut one when I am really looking to cut down on calories.
---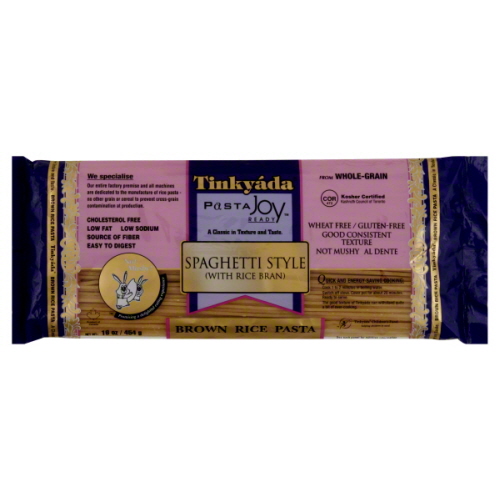 Tinkyada Pasta
I have tried so many gluten-free pastas and most have disappointed me because they are gummy in texture. I was pleasantly surprised when a foodie friend recommended delicious pasta from Tinkyada! Their organic pastas come in a variety of different noodle types, are made from whole grain rice, are cholesterol-free, and kosher. Whether you top them with olive oil or your favorite sauce, this pasta remains firm and always cooks to the perfect al dente! My kids don't even know the difference.
---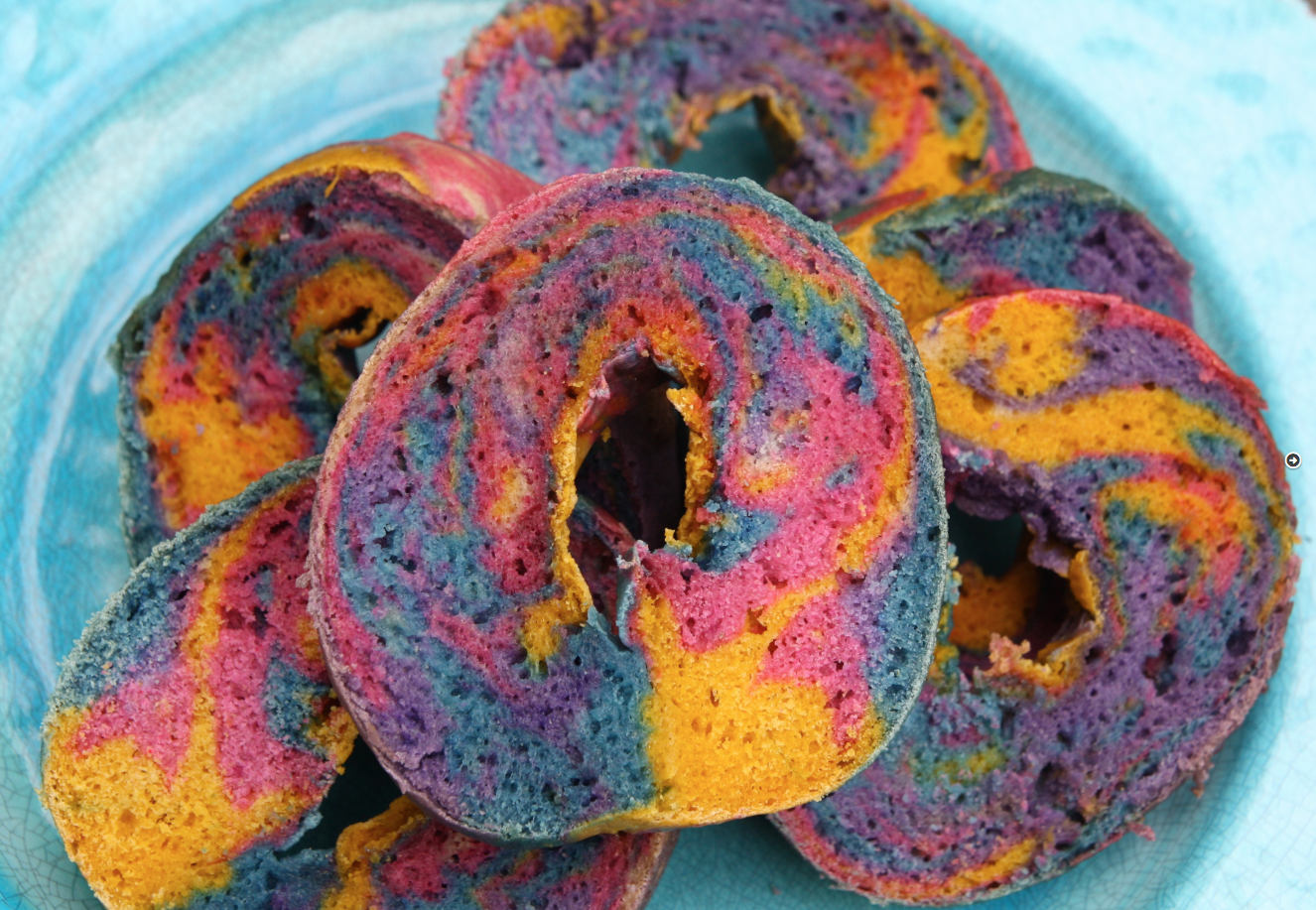 Sweet Note Bakery Bagels
Rainbow bagels are so popular and now gluten-intolerant friends can enjoy them, too, in the comfort of their own homes. These Unicorn Bagels by Sweet Note Bakery are so pretty and fun for the kids. Pop them in the microwave to soften them up and then they're ready for some cream cheese or jam. Sweet Note Bakery has tons of other flavors including French Toast, Tomato Basil, Onion, Poppy, Garlic & Herb, Salt, Garlic, Sunrise Swirl…as well as the classics like Cinnamon Raisin, Everything, and Plain.
---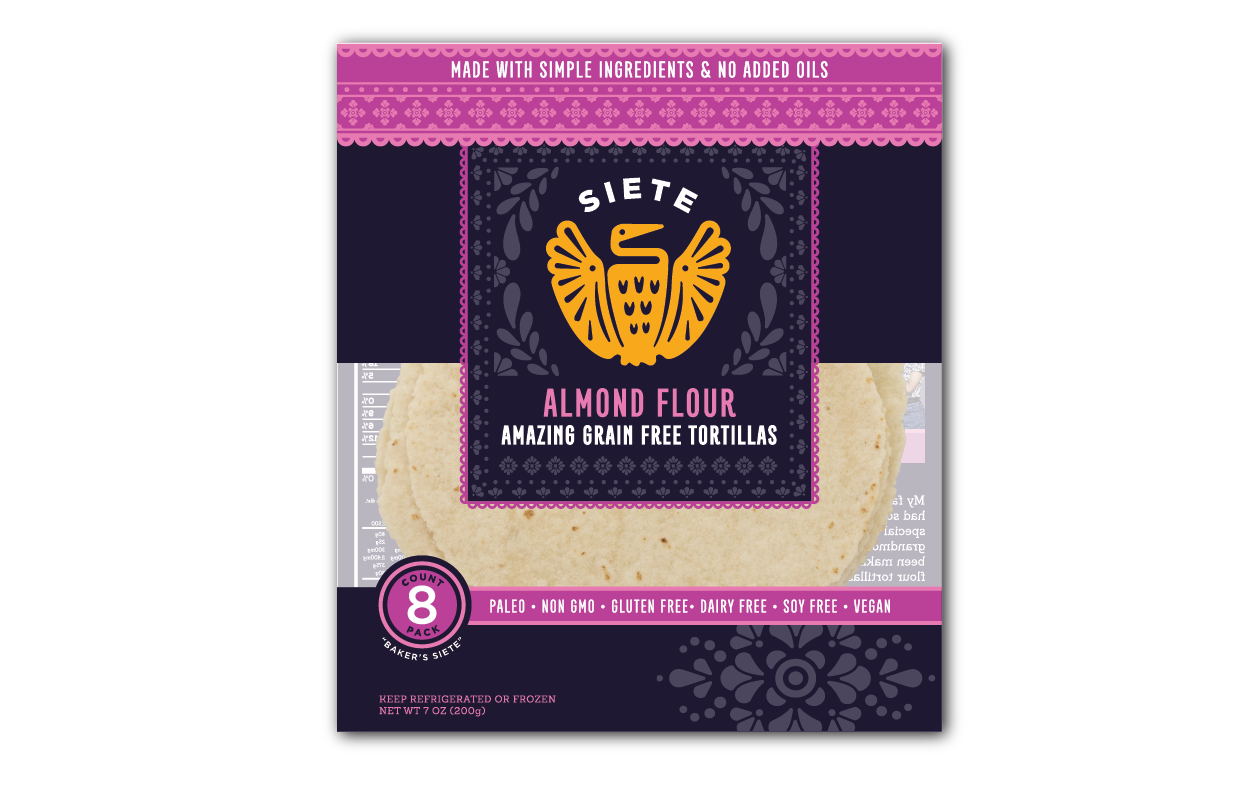 Siete Almond Flour Tortillas and Coconut & Cassava Tortillas
Both Siete's Coconut and Cassava tortillas and vegan Almond Flour tortillas look, feel, and taste like regular flour tortillas. The co-founder Veronica Garza became dedicated to approaching grain-free as more than just a trend after her run-in with several health and autoimmune issues. In switching to an anti-inflammatory grain-free diet, she was able to get better. Combatting these debilitating health conditions inspired her to create Siete's grain-free, gluten-free, paleo, non-GMO, dairy-free, and preservative-free tortillas. I like to heat them up and eat them with various healthy dips as a snack, or sub them in on taco night at home!
---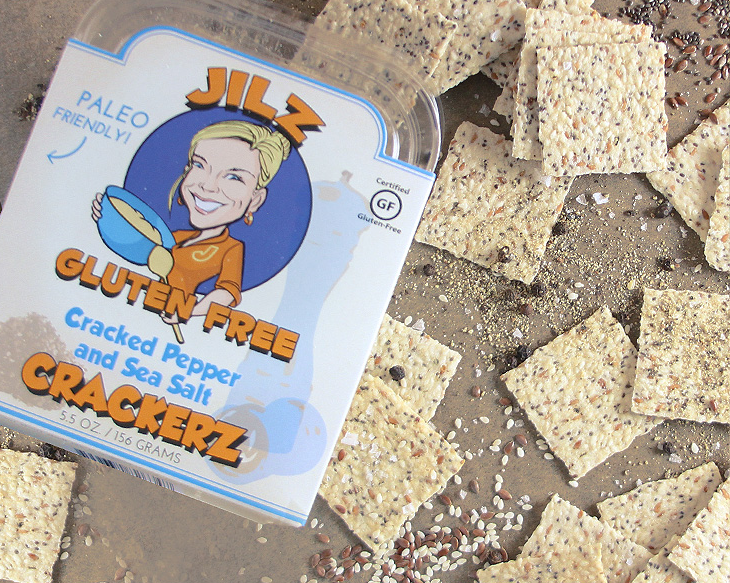 Jilz Gluten-Free Crackerz
Looking for the perfect quick snack? Jilz Gluten-Free Crackers come in tasty Mediterranean, Tuscan, and Cracked Pepper & Sea Salt flavors. These deliciously crisp and crunchy crackers are free of rice, corn, soy, dairy, wheat, sugar, grain, or fillers. Try smearing on some guac, hummus, or almond butter for a healthy gluten-free snack!
---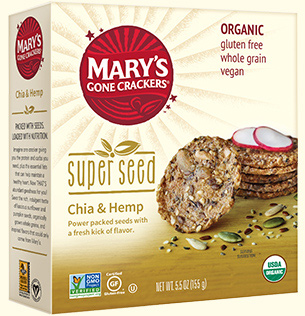 Mary's Gone Crackers in Superseed Chia & Hemp
Another great gluten-free cracker are these from Mary's Gone Crackers. This super crunchy snack packs a punch with hemp and chia seeds. These vegan, whole grain, kosher, organic, dairy-free, wheat-free, dairy-free, and nut-free crackers are the best way to turn snacking super healthy. They taste yummy on their own and with your favorite dips.
---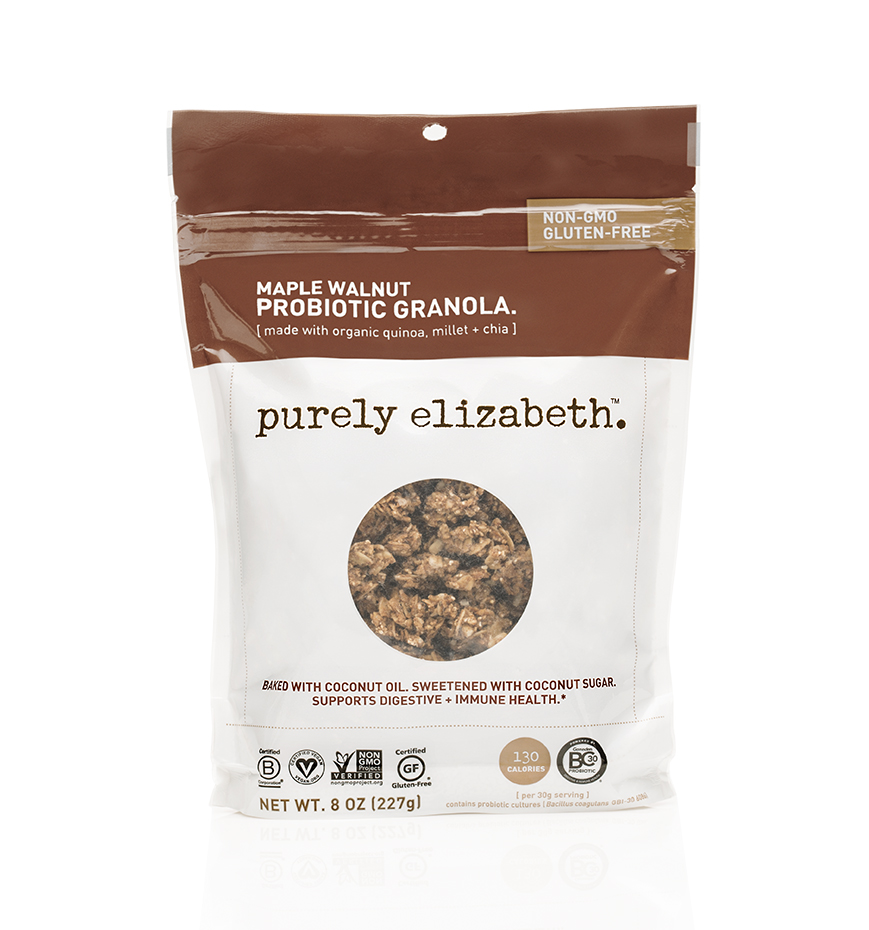 Purely Elizabeth Maple Walnut Probiotic Granola
Purely Elizabeth's Maple Walnut Probiotic Granola is my favorite new go-to granola for breakfast. This granola is special because it's delicious, gluten-free, and contains probiotics — the first of its kind! Two servings of the Maple Walnut Probiotic Granola provide maximum probiotic benefits of supporting a healthy immune and digestive system. Baked with coconut oil and sweetened with coconut sugar, this non-GMO and vegan granola tastes so good you could eat the whole bag in one sitting. I like it by itself as a snack, mixed with some yogurt, or with hemp milk and berries.
---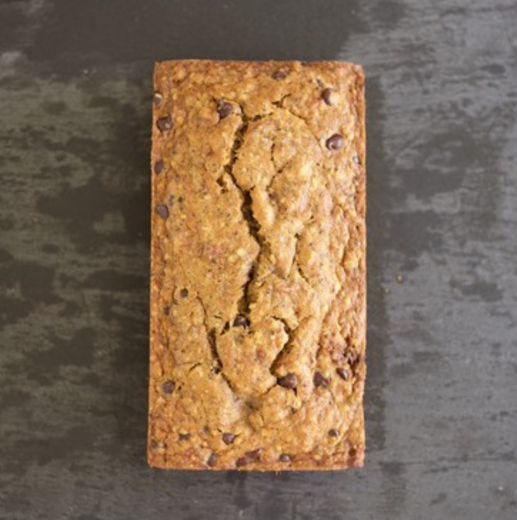 Coco Bakes Banana Bread
It's no surprise the founder and Los Angeles baker of Coco Bakes attended Le Cordon Bleu in Paris over law school. I am in love with her gluten-free and dairy-free chocolate chip banana bread. I always grab some when I'm out at Groundwork but you can order some of her baked goods including this banana bread.
I'm always on the search for great gluten-free products so please share your favorites with me in the comments below. Can't wait to hear about your finds!
For the latest and greatest info on fashion and lifestyle products, be sure to check out MelissaMeyers.net!
---
This story was written by a fab member of our Ambassador Network.