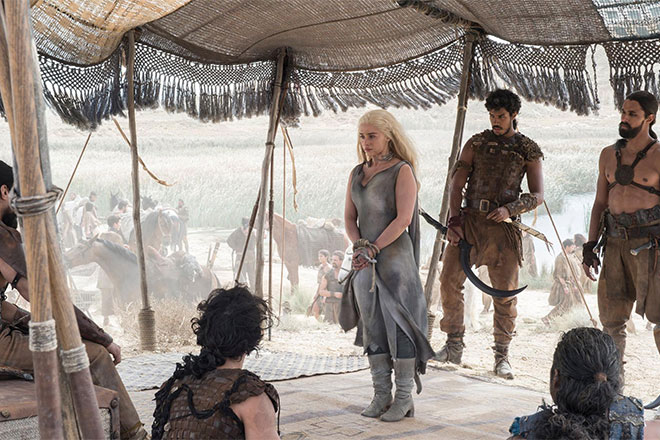 Season six of Game of Thrones is rapidly approaching and we couldn't be more excited! We were left in some serious suspense at the end of season five and we can only assume that season six is going to heighten our anxiety and confusion even more.
To celebrate the hit show's return, we've come up with a fun drinking game for your viewing party. After playing this game you may know as little as John Snow. Tune into the season six premiere on Sunday, April 24 on HBO!
What you'll need: 
Beer or wine of your choice
Liquor for shots
How to play:
When someone dies, take a drink
Whenever you see a white walker say "Ice, Ice, Baby" and drink half your drink
Take a shot every time there is nudity
Whenever a character on the show drinks, drink with them
When Arya comes onto the screen shout "You're On My List!" and take one drink
If Cersei Lannister threatens anyone, roll your eyes and take a giant drink
When a fight scene happens, drink until it's over
If there are any dragons, shout "Dragons!" and finish your drink
If John Snow lives, cheers everyone around you and take a drink
If John Snow dies, finish your drink
Cheers to the arrival of season six!
xx, The FabFitFun Team