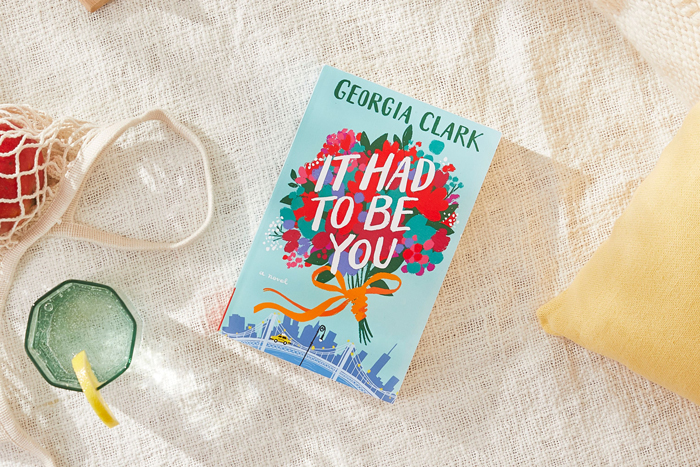 Dear FabFitFun,
When I was 19, I fell in love with my best friend. Her name was Michelle. She had long blue dreadlocks, made her own clothes, and listened to bands like Sleater-Kinney and Bikini Kill. She was the coolest human I had ever met: I couldn't believe she wanted to be friends with me, let alone my girlfriend. Our love was blissful, silly, sweet, and sexy: but unlike other parts of my identity, I never saw it reflected back to me in the books I read or shows I watched. The closest example was probably Buffy's Willow and Tara, and they were teen witches who helped fight vampires. And one of them dies.
Cut to New York City, 2018. I'm in my thirties and engaged to my new best friend, Lindsay. She doesn't have dreadlocks, but she does have a heart the size of California and she's given it all to me. I'm a novelist with four books under my belt. When it comes to starting novel number five, I have weddings and diversity on the brain.
Stories claim cultural territory. They validate and show different ways of living and loving. They reflect and create power. I want to write a big, beautiful romantic comedy with a heart as huge as my pretty fiancee's. I want to explore different kinds of love across race, age, sexuality, class, religion, and background. This is why there are five, not one, love stories in my new rom-com and your FabFitFun Summer Book Club pick, It Had To Be You. It's also why the book revolves around a pair of mismatched wedding planners, Liv and Savannah, and why all the couples are either the wedding planners themselves or the vendors they work with. Think of it as an updated Love Actually — a constellation of modern romances celebrating love and lust, commitment, and first kisses.
Everything I learn about wedding planning, from the sublime to the ridiculous, and everything I know to be true about love, finds its way into this novel's DNA. I work on the book when I'm high on sugar from our cake testing. I work on it when I'm stressed about the guest list. I write when I'm sad we can only have this beautiful wedding once. I write when I can't f*cking wait for the whole thing to be done with (if you've planned your own wedding, you know what I mean). It Had To Be You isn't just the most romantic and feel-good novel I've ever written. It's also the most personal.
On a hot July afternoon in upstate New York, I look into the ocean-green eyes of the woman standing opposite me and say my vows. "Lindsay, I love you. Tenderly. Messily. Wildly, and with my whole heart. Because you are so easy to love. When we kissed for the first time, one word settled in my mind, as calm and certain as sleep. That word was home. You are my home." When you read It Had To Be You, keep an eye out for some vows that might sound eerily familiar to this. As Nora Ephron famously said, everything is copy.
I so hope you enjoy this modern love story as much as I enjoyed writing it for you. Please join me for all the FabFitFun Book Club events so we can talk more about it, and the strange and magical thing that is our ability to love and be loved.
Yours, Georgia