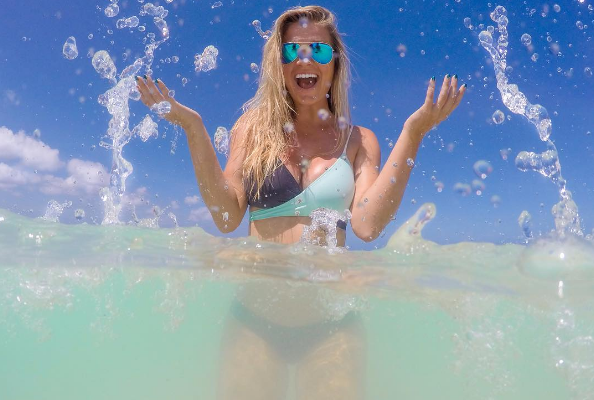 @theblondeabroad
For many, August is a popular month to go on vacation. While we all use vacation as a time to relax and unwind, too much inactivity coupled with an all-you-can-eat buffet can really derail your health and wellness goals. On your next getaway, try one of these fun and healthy activities to help stick to a regular fitness regimen.
Get Your Snorkel On
If there's a body of water nearby your vacation destination, grab some snorkel gear. On average, a 150 pound woman can burn approximately 340 calories after snorkeling for just 1 hour.
Hike It
Ask locals or your hotel concierge for recommended nearby hiking trails that match your desired level of difficulty. A long stroll through nature is both good exercise and relaxing. A 150 pound woman can burn approximately 430 calories after hiking a moderately difficult trail for an hour.
Dance the Night Away
After the sun sets, you can still get a workout in while having fun! Ask locals to recommend a fun nightlife spot that has a dance floor and boogie the night away. On average, a 150 pound woman can burn approximately 378 calories after one hour of dancing.
If you are feeling ambitious, do one of these on-the-go, equipment-free workouts in your hotel room.
xoxo, Workout Girl
For the latest and greatest info on workouts, be sure to check out TheWorkoutGirl.com!
---
This story was written by a fab member of our Ambassador Network.