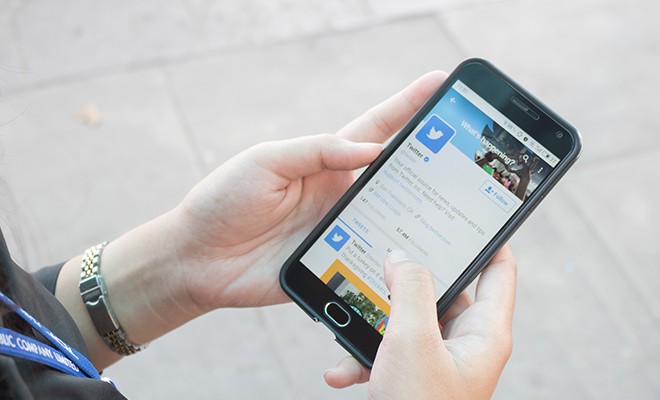 When we think of news, at least, in the traditional sense, we picture a family gathered around the breakfast table. At the head of the table sits the father, thumbing through the morning paper. He shakes his head at the latest political scandal or the declining economy, pausing only to take a long sip of black coffee.
Oddly specific, but the painted scenario probably feels familiar. It's nostalgic, but times have changed and so have the ways to keep up with the times.
So whether you want to keep your ear close to the latest celebrity gossip or your eyes on the latest trends, there are ways to make news more customized, accessible, and convenient for you. Check out how you can reimagine "newspaper time" to better fit your lifestyle and busy schedule.
theSkimm
TheSkimm makes it easier to know what's up. The app curates 10 headlines in the news and delivers bite-sized reads to save you the time of scrolling through endless pages. Get the Daily Skimm to stay up to date on the latest news or use Skimm Ahead, a subscription service that alerts you on everything that's coming up.
Twitter
Twitter is like a cocktail party with no dress code — you'll find everyone from meme-retweeting pre-teens to politicians, celebrities, and authors. Look through the trending hashtags to see what everyone's talking about and stay on top of the latest news. You can even curate lists of your favorite news accounts to keep your feed organized and easy to read.
NPR's Up First Podcast
If your commute to work is longer than 10 minutes, podcasts are the best use of your time. This one covers the biggest stories and ideas with reporting and analysis from NPR News — the hosts not only tell you what's happening, but they also have conversations about the news so you can listen to how different people are perceiving it. You'll feel like you're chatting with a group of (very intelligent) friends about things that matter in the world.
BBC's Hourly Bulletin
This is like the world's version of live-tweeting. BBC World Service updates their audio files every hour to make sure you're getting the most up-to-date news all in just five minutes!
Flipboard
Flipboard is another app that customizes news you want based on the categories you choose. You're redirected to the full article once you click the headline so you won't be getting a condensed version of it. It also has a cool UI feature that allows you to flip through pages instead of scrolling down, inciting the nostalgic feeling of a physical newspaper. The best part? The app is completely free on both Android and iOS.
xx, The FabFitFun Team