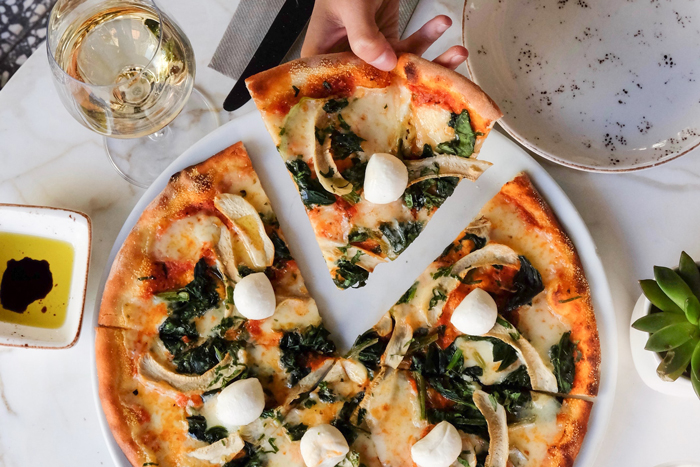 Feature Image by Pinar Kucuk
With all the time we are spending at home these days, many of us are doing a lot more cooking. Having to make a meal three times a day, seven days a week can be exhausting, but if we cook smart, we can make our food go a long way.
Instead of trying to figure out new recipes for every meal, try making meals that yield large batches to be frozen and reheated. We rounded up 10 of our favorite recipes that you can make in bulk and pop in the freezer for a later time. 
This recipe, from registered dietician and nutritionist Ilian Muhlstein, is simple, decadent, healthy, and perfect for the family. It's also versatile enough to be used for tacos, placed atop taco salads, or used as a sauce on noodles. All you need is onion, baked beans, tomato goods, ground turkey or beef, and lots of spices.
---

The good thing about a casserole is it makes a dollar stretch a long way. With just broccoli, quinoa, milk, butter, garlic, bread, and seasonings, you can make a meal that will be good for the whole week.
---

With just 73 calories, this lasagna will last you and your roommates or family for days. Instead of traditional noodles, the recipe calls for grilled zucchini. You'll also need olive oil, garlic, tomato sauce, Worcestershire sauce, sugar, thyme, basil, salt, pepper, eggs, cottage cheese, and parmesan cheese. In just 30 minutes of baking, you will have the most delicious lasagna that you can freeze and reheat in the days to come. 
---

Kitchari, aka mixed grains, stew combines yellow lentils and basmati rice with a medley of spices. This stew is both nourishing and tasty!
---

These scallion pancakes are the perfect amount of crunchy, flaky, and crispy. The texture makes this dish optimal for freezing and enjoying at a later time.
---

Pasta is not only delicious and filling, but the great thing about the fusilli noodles is that they keep well in the freezer.
---

Another Italian favorite, this cheesy and sumptuous meal is perfect for leftovers. You can reheat it at a lower setting in the oven to restore its first-day flavor.
---

Get your cutting knife ready for this tasty ratatouille recipe. In just about nine minutes, you'll discover how to cut and roast your veggies to make this hearty dish that will last.
---

The good thing about any chicken recipe is that it's versatile. Put it in the freezer and serve it up throughout the week over rice, in soup, in tacos, or on a piece of sandwich bread.
---

Neapolitan Pizza is going to be your next at-home go-to dinner recipe. Roll up your sleeves, get ready to roll the dough, spread the sauce, and add the cheese. Make two so you can put one in the freezer and save for later.
xx, The FabFitFun Team