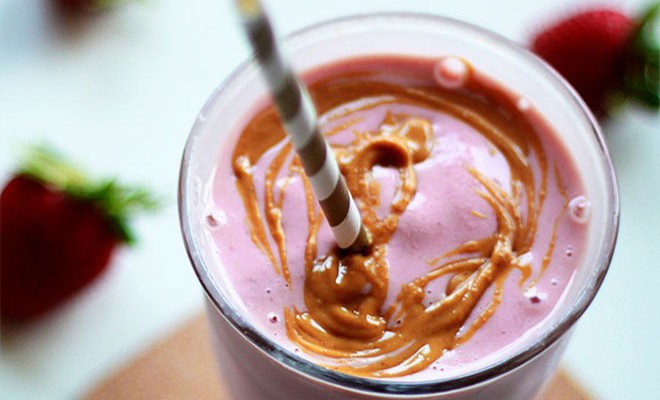 Switch your daily coffees and teas this summer for some scrumptious smoothies! Not only are they deliciously refreshing, but they're also healthy and the options are endless when it comes to blending ingredients.
From fruits and veggies to nuts and herbs, you're bound to find a go-to smoothie recipe to sip on-the-go or pack for lunch! Read on for some out-of-the-box smoothie recipes that'll have you craving more.
Anti-Aging Turmeric Smoothie
Turn back time with this healing helix and taste the benefits of this spicy smoothie.
---
Coconut Clementine Green Smoothie
Sweet, creamy, and oh-so refreshing, coconut milk combined with tangerines makes for a fun combo!
---
Pink Energizer Smoothie
The color of this smoothie alone is enough to make us want to drink it all day! The secret? A beet!
---
Green Detox Smoothie
Every now and then we need a reset, and this green smoothie is the definition of health in a cup. Sip on this to restore and rejuvenate!
---
Berry and Cauliflower Smoothie
Cauliflower is having a moment amidst the culinary world, so drink your veggies in this unique concoction!
---
5-Ingredient Tropical Smoothie
Indulge in this vibrant smoothie by the pool and you'll feel like you're on a Caribbean cruise!
---
Chocolate Overnight Oatmeal Smoothie
Choose to drink this for breakfast or as a dessert…or even both! Another benefit of the smoothie is it's dairy-free and super simple to make gluten and nut-free, too.
---
Cucumber Avocado Smoothie
Start your day on the right foot with this cucumber avocado smoothie! We love this green concoction of our fave fruits and veggies.
---
PB&J Smoothie
Why not combine the flavors of your beloved childhood sandwich into a smoothie? This beats a sack lunch any day.
---
Anti-Inflammatory Berry, Watermelon, and Ginger Smoothie
What a great combo of delish ingredients! A little sweet, a little spicy, and a little creamy…there's something for everyone.
xx, The FabFitFun Team