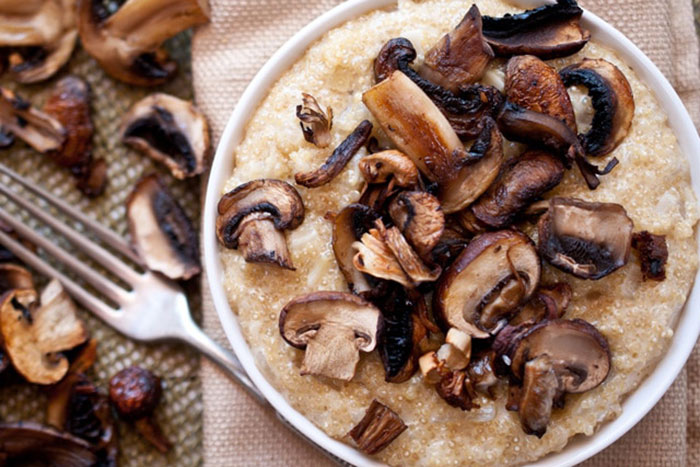 Feature Image by toriavey.com
It's officially spring, and with longer days and warmer weather, we're also given an opportunity to recite the story of Passover with friends and family (the narrative of Jews exodus from ancient Egypt). Why is this night different from all other nights? Well, for one, every dish on your menu is something your guests couldn't possibly "pass over" (sorry, we had to).
Here are some mouthwatering recipes to try this weekend.
This Passover classic is the perfect balance of hearty and light. The best part? You get to showcase all of your favorite fresh spring herbs.
---
Sweeten your matzo charoset sammie this year with Medjool dates. Don't forget to top it with pistachios to give it that extra crunch.
---
Can't decide what to do with all of that Manischewitz? Throw it into a sangria pitcher with some kosher plum brandy and fruit for the perfect Passover cocktail.
---
Say hello to these roasted parsnips that are basically the Passover edition of French fries. This festive appetizer creatively incorporates the underdog of the seder plate. Believe us when we say this dish is a foolproof crowd-pleaser.
---
Ditch the basic green salad and treat your guests to a taste of the Middle East. Each bite of this roasted vegetable salad is filled with all the best seder flavors.
---
Kugel is usually the dish your best-mannered guests eat a piece of because they feel bad. Well, not this one. This potato kugel is actually delish —  it's essentially one giant potato latke that's sure to delight your guests.
---
This creamy and delish side is hearty and delicious. It also makes a tasty leftover dish the next day (that is if you have any!).
---
Belgian ale braised brisket? Yes, please. Don't worry, we looked into it and it's totes kosher to get seconds and thirds.
---
What's better than a four-ingredient dessert that looks like a ton of effort went into it? Nothing. Aside from cooking and cooling, these macaroon babies will take you only a few minutes to make.
---
Roast some marshmallows and sandwich them between chocolate-drizzled matzo. Serve it up as the finale to your seder for a very American twist.
xx, The FabFitFun Team