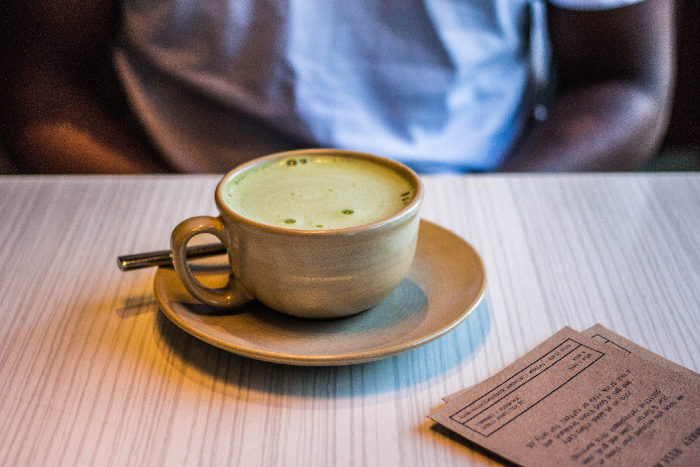 Feature Image by Charisse Kenion
If you're addicted to your daily cup of joe, then you're well aware that you can't just stop drinking it cold turkey. That would come with serious consequences: a gnarly headache, exhaustion, and maybe even flu-like muscle pain. But sometimes, particularly during the warmer months, we crave something fruitier and bubblier rather than a hot or iced coffee.
Enter, caffeinated coffee alternatives that won't cause that oh-so-awful withdrawal. From green tea and powdered energy drink mixes to fruity juice blends, learn about our favorites, perfect for testing out this spring and summer.
You've seen them all over social media, and to answer your question, yes, these refreshing and bubbly beverages are really worth the hype. Each packet contains 55 milligrams of naturally-derived caffeine.
---
With nearly a perfect five-star review, these vitamin, mineral, and electrolyte-packed fizzes, featuring 100 milligrams of caffeine, are ideal for the person who is used to chugging several coffees daily.
---
Just the thought of these fruity drinks makes us feel energized. The company uses caffeine from unroasted coffee so that these sparkling refreshers give you an energy boost.
---
We love adding a cup of this collagen to a green tea smoothie or a cup of hot water with creamer to easily whip up a latte. If you love the taste of matcha, you'll love this powder.
---
This tea contains added pure caffeine isolated from premium tea leaves. If the cinnamon sugar flavor isn't your cup of tea (pun intended), it's available in several other flavors, including ginger mint, toasted coconut, and breakfast black.
---
Phocus Sparkling Water has no calories, no sugar, no carbs, and no sweeteners. Customers say it's "basically La Croix with caffeine." 75 milligrams, to be exact.
---
The name says it all – this one's for the person who wants a caffeine fix without the flavor or fizz.
---
Disclaimer: These kombucha cans don't contain a lot of caffeine (14 milligrams), so we recommend them for the fermented tea lover who craves a little pick-me-up during a busy day.
---
If you're trying to up your water intake without ditching the caffeine, these sweet, low-calorie fruity mixes will surely inspire you.
What are some of your favorite coffee alternatives? Let us know in the comments below!
xx, The FabFitFun Team