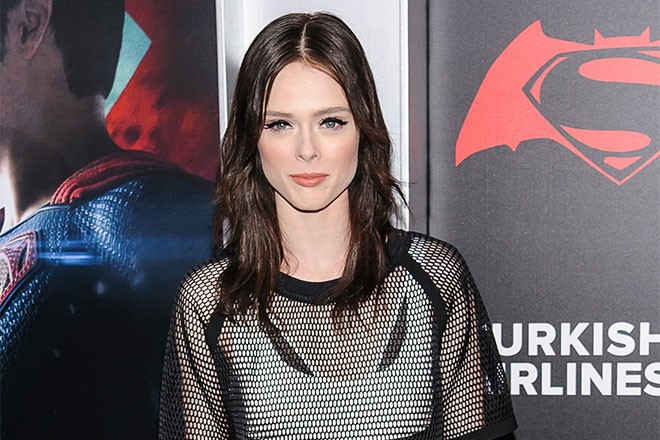 By Eliza Krpoyan for LA Confidential Magazine
Model Coco Rocha tells us about her first fashion collection Co+Co and why she wants to watch bad TV at night.
Since her debut runway appearance for the 2006 Christian Lacroix couture show, Coco Rocha's modeling star has continued to shine bright. Now, Rocha is turning her attention towards something she has first-hand knowledge about: fashion.
Here, we sit down with the Canadian model-turned-designer at the Ron Robinson store in Santa Monica to talk about her debut collection Co+Co, what it's like working with her husband James Conran, and why she sometimes wishes she could just watch bad TV.
How would you describe your personal style?
Coco Rocha: I think I would get bored of just one specific type of look. There are days where I want to be super casual, other days I want to be girly-girly-girly, and then other times I want to be super strong—I hate to say the word edgy—but I love lines and symmetry and shape. It really depends on the mood. And there are days I'm in my pajamas.
What's one staple people should have in their closet year-round?
CR: Everyone wants to be comfy, but look good. I think comfort is our new favorite black dress.
Can you tell us about your new collection Co+Co?
CR: I feel like it speaks to everyone as much as it is sport-chic, sports being the materials we may choose. We wanted to make sure every girl could aspire to it or definitely wear it.
What role did you play in the design process of the collection?
CR: My husband's background is art, so he's very good at whipping up an image. So if I'm like, "I want this shape" and I draw the stick figure, James will draw the actual thing.
To continue reading, head over to LA Confidential Magazine!
---
#ContentBFFs: In order to bring you the very best in beauty, fashion, fitness, and health, we have turned to some of our favorite websites. This article is courtesy of our amazing friends at LA Confidential Magazine who love fashion as much as we do!