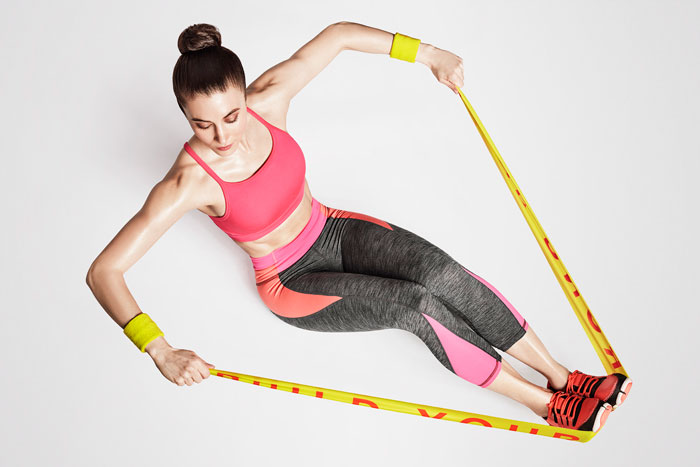 SUMMER 2018 FABFITFUNTV PARTNER
Everyone has the ability to be fit — no matter their skill level or body type. And that's exactly what inspired mother-daughter duo Lauren and Rachel Piskin to create the ChaiseFitness patented Reinvention Method. The breakthrough workout blends pilates, ballet, and strength training to help clients build long, lean, and sculpted muscles while improving posture and endurance.
So wherever you are on your fitness journey, start working out with ChaiseFitness now through Chaise On Demand or FabFitFunTV. From an ab-burning routine to a full-body cardio blast, there's a workout for every fitness level. Plus, Rachel shares how her childhood paved the way for their fitness empire.
What makes your workout method unique?
ChaiseFitness is still a family business that lends itself in creating a strong sense of community, which is why it's important that we always have small class sizes to ensure all clients get hands-on corrections, connect with the instructor, and, most importantly, learn the proper form. We have 10 types of classes fusing together pilates, ballet, strength training, and aerobics. We not only focus on building long, lean, and sculpted muscles, but we also help clients improve their posture, spinal health, core stability, and strength. Our Chaise On Demand videos have the foundation of our in-studio class method, so you can reap the benefits of our method from the convenience of your home.
What are people most surprised about when they first try your workout?
I think people who try our workout are mostly surprised by how fun it can be. Our workouts are not about focusing on one move or exercise — all of our classes or online videos are created as a complete program, so there's a flow to it that makes the workout go by quickly with a fun, safe, and effective approach.
What inspired you to start a fitness studio/train clients?
That's easy — my mom! Ever since I was young, I watched my mom coach figure skaters in her off-ice fitness program. She was constantly developing new methods and educating herself on new fitness modalities. She has this incredible knowledge of the body and how to make fitness fun. The idea for ChaiseFitness came from my mom's desire to take pilates off its back and give it the vibe, energy, and pace of New York City. My mom led the way for us to build what is now the ChaiseFitness brand, and every year since we started over six years ago, we've reinvented our programming, method, and studios.
3 reasons why FFFTV members should try your workout:
1. I strongly believe in picking a workout that you love. Don't pick it based on your friends or trends. You'll be more committed and see better results if it's something you look forward to every time you lace up your sneakers.
2. Our videos are great as stand-alone workouts or it can be done in conjunction with others since it's low impact while still being challenging.
3. Many women express their desire for a dancer-like body, but the question is, how can you get that without actually dancing for hours a day? We help women craft a dancer-like body by adding resistance to the workouts to help lengthen and tone muscles. We also focus a lot on balance and posture, which is something that's often neglected in fitness.
xx, The FabFitFun Team