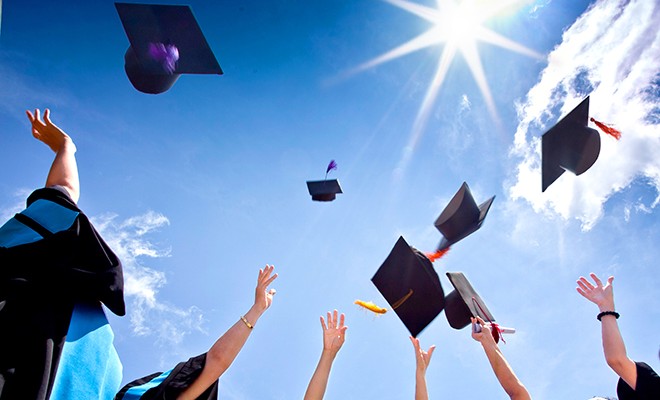 New Yorkers, you're in luck because you can now get yourself a college education tuition-free (don't worry, this isn't one of those "pinch me, it's too good to be true" moments).
New York Governor, Andrew Cuomo initially introduced the plan back in January, and it was recently announced that the state lawmakers approved the plan to make attending public two and four-year colleges and universities free for middle-class and low-income families. Other states, such as Oregon and Tennessee, have proposed similar initiatives in the past, but New York is the first state to offer free four-year tuition.
Today, college is what high school was — it should always be an option even if you can't afford it. — New York Governor, Andrew Cuomo
But before you pack your bags, there's a catch. Aside from the 30 credits you must complete each year and the grade point average you must maintain, accepting the Excelsior Scholarship means you're promising the state that you'll live and work in New York after graduation for the number of years you received the scholarship for (two years for a two-year college and four years for a four-year institution). Anything short of the requirements means the scholarship will be deemed as a loan, which you must eventually pay back.
The plan will be implemented over a span of three years, meaning the scholarship will go out to students from families who earn up to $100,000 in 2017, $110,000 in 2018, and finally reach the initial target of $125,000 in 2019. This three-year initiative will take a whopping chunk out of the state's budget (estimated around $163 million the first year), but is set to change the lives of 940,000 families. Pretty crazy, right?
What are your thoughts on New York's steps towards a tuition-free higher education? Share in the comments below!
xx, The FabFitFun Team