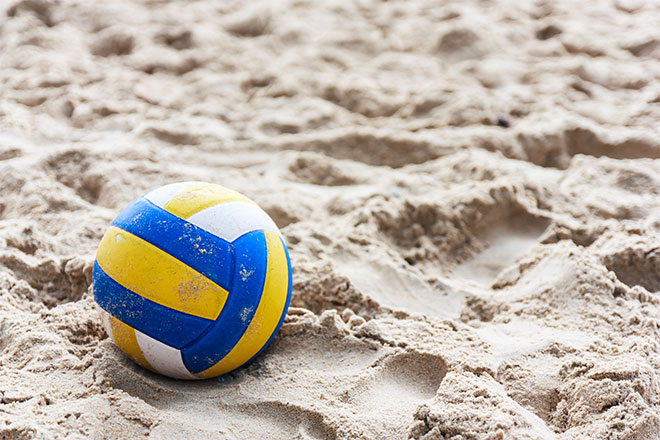 With sunny summer weather right around the corner, it's becoming harder and harder to stay within the confines of a gym. This summer, break out of the gym and try one of these calorie-busting (and yet super fun) activities from health.com. (Calorie estimates based on a 150 pound woman doing 30 minutes of activity.)
Beach Volleyball
This total body workout is not only insanely fun, but it's also a social sport to play with your friends. While you're bumping, setting, and spiking, you'll hardly notice that you've burned approximately 272 calories.
Surfing
So you like to "hang 10, brah?" That's rad. Next time you ride some waves, be conscious of the fact that you've just burned 102 calories.
Tennis
Don't live near a beach? Hit the court instead. After a few volleys, you'll be burning a whopping 272 calories.
If you're not near a beach or a tennis court, find one of the "no equipment" workouts at theworkoutgirl.com and head outdoors!
xoxo, Workout Girl
For the latest and greatest info on workouts, be sure to check out theworkoutgirl.com!
---
This story was written by a fab member of our Ambassador Network.