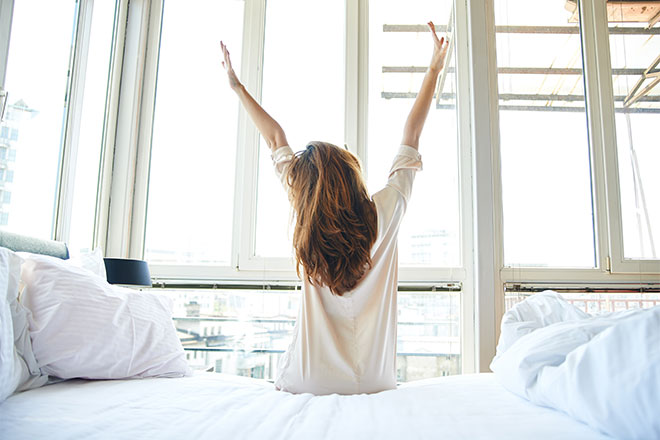 Your body truly is a wonderland — especially your vagina which does an impeccable job of cleaning itself naturally.
And what better way to celebrate by liberating your v-word? As long as you're smart about it, going commando can be just as healthy as it is exciting. Check out our five rules to keep in mind before casting cotton to the wind.
It's Better With the Lights Off
Many gynecologists advocate sleeping in the buff which allows your vulva to breathe — thereby eliminating breeding grounds for harmful bacteria.
It's What's on Outside That Counts
Rough materials + no panties = cringe-worthy chafing. Choose your materials wisely — a long, loose-fitting skirt or pants made from 100% cotton, like these super comfy lounge pants are great for going commando.
Be Flexible at the Gym
If you want to skip skivvies while working out, go for it! Just make sure you're wearing a layer that's thick enough to protect you from unsanitary seats (we like Lululemon's Real Quick Short), and clean your pants with a gentle detergent after every workout.
Rinse Before You Repeat
Sweaty? There's no need to go overboard on washing — lukewarm water will do the trick. But do make sure you rinse well to avoid odors and bacteria buildup (which you should be doing after any workout, undies or not!).
Period Panties Are a Must
Seems like a no-brainer but in addition to the obvious risks of going al fresco with Aunt Flo, there's also added vulnerability to infection. But before you grab your backup granny garb, consider the next best thing to going commando — panties with built-in protection. Now that's liberating.
xx, The FabFitFun Team