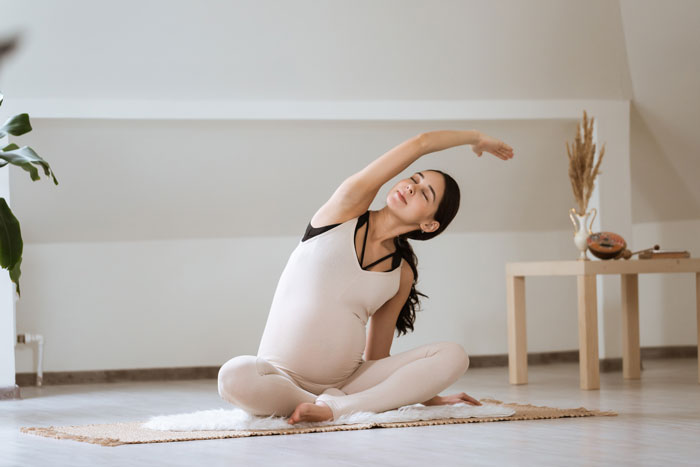 There are many things you have to give up when you're pregnant, such as sushi and soft cheeses, but exercise is not one of them. Regular exercise will help keep your body healthy and strong as you prepare for labor and delivery. Prenatal fitness focuses on strength, flexibility, and alignment (think yoga and pilates) to help relieve pain and discomfort throughout these nine months.
Check out five bump-friendly workouts that are perfect for every mommy-to-be below.
Pulling inspiration from barre and pilates, this full body workout aims to lengthen and tone all over. Feel your whole body become balanced and aligned as you perform these prenatal moves that are safe for all stages of pregnancy.
---
This 10-minute workout hones in on your arms and back. Strengthening these areas will make toting around your new baby that much easier!
---
Despite what you may have heard, you can work out your abs while pregnant. This fitness sequence shows expectant moms how to activate their core to support that growing baby.
---
You may not be able to spin at SoulCycle like you used to, but light cardio is totally doable. This ballet-inspired cardio workout features a focus on booty burn to further support the extra weight of your changing body.
---
This amazing lower body workout emphasizes legs and glutes, both of which are super important not only throughout pregnancy but also for delivery.
xx, The FabFitFun Team
Pregnancy can come with some unwanted side effects, such as stretch marks. Here are the best pregnancy stretch mark creams, according to dermatologists.