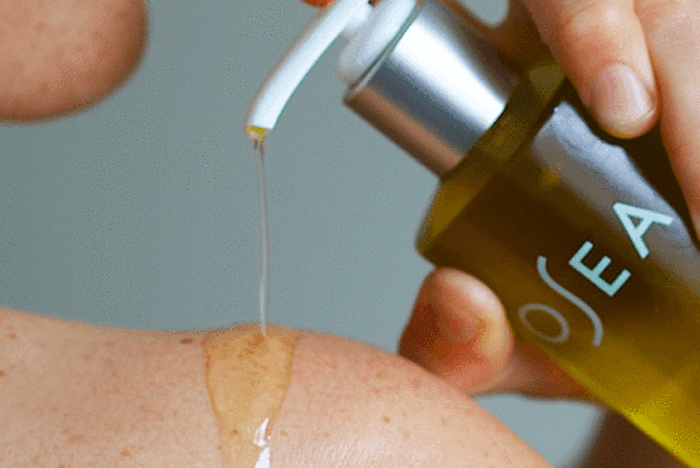 Feature Image by Osea
The winter means less moisture and humidity in the air, which leaves our skin feeling extra dry, tight, and sometimes itchy. This problem is exacerbated when we crank up the heaters.
"During this cold season, it is necessary to build up the skin's lipid shield to act as a protective barrier for the skin's delicate ecosystem and [to] compensate for the increased transdermal water loss," says professor Augustinus Bader M.D., founder of Augustinus Bader and a leading expert in regenerative medicine and tissue engineering.
He also notes that nutrient-dense oil blends are the ideal treatment option for hydrating and protecting winter skin.
"Oils absorb so much better than traditional moisturizers, which are usually made with mostly water," says Sarah Lore, holistic esthetician and founder of Apothecary Company. "Unlike water, which evaporates, oil can penetrate the skin and moisturize for hours." She also notes that oil is what our bodies make for protection, protecting the body's largest organ from external microbes and aggressors.
If you are wondering which oils to seek out, it really comes down to your skin type and personal preferences. "My skin doesn't get dry as easily, so I love a medium-weight oil like grapeseed or jojoba oil," Lore says. She shares that those with drier skin types might prefer an oil with a slower rate of absorption such as evening primrose oil or sweet almond oil.
As for how to best apply body oils, Lore says to apply them directly after bathing or showering while the pores are still open. Lightly pat your skin dry, but leave it a bit damp to help trap in residual moisture. To give your body care regimen an extra hydration-preserving boost, consider applying a heavy-duty balm over the top (a favorite is Skincando Combat-Ready Balm) to keep it all locked in — and leave your skin smoother than ever.
Here are 10 body oils to save your dry skin this winter.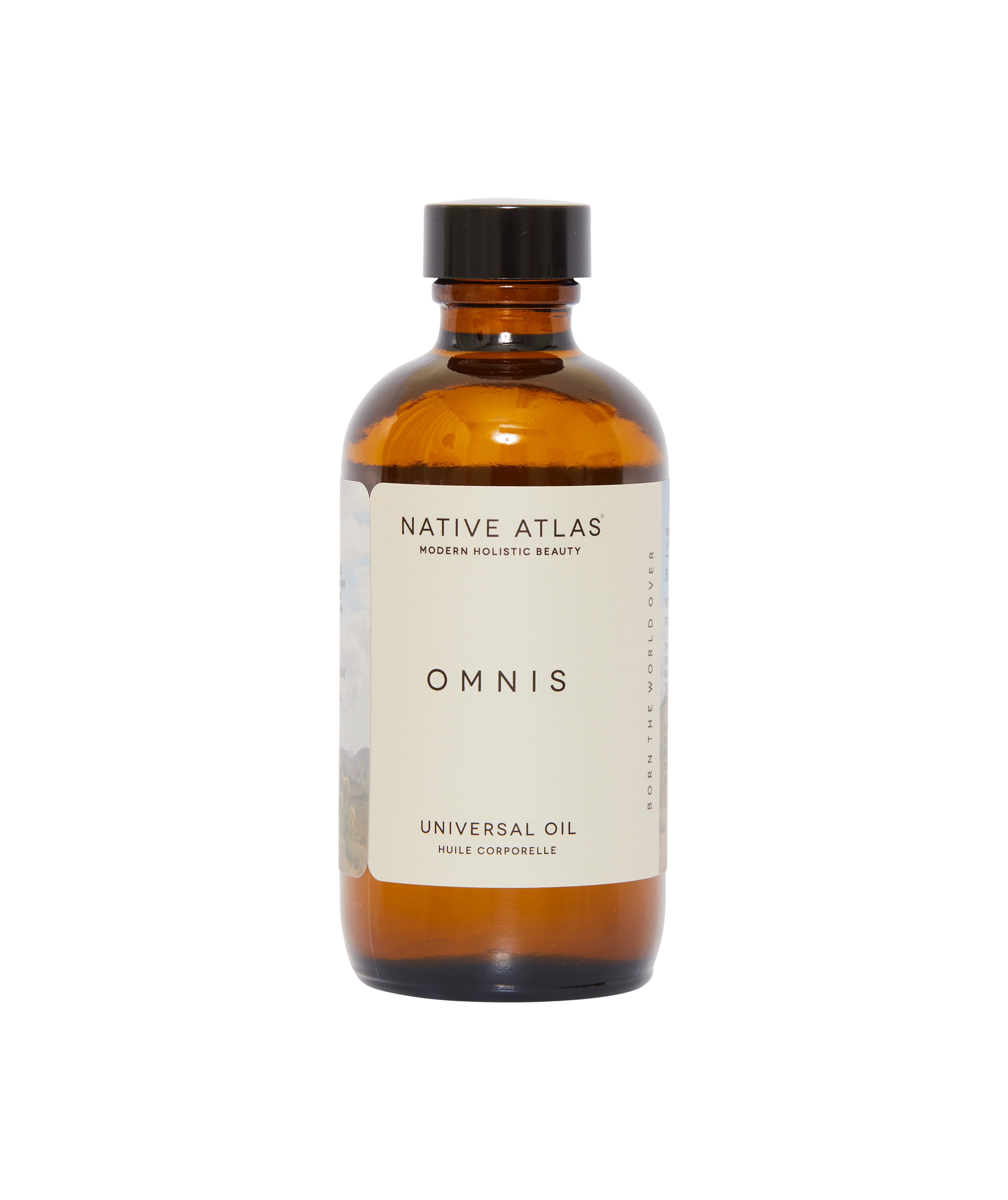 The name, which is Latin for 'everywhere,' says it all — you can use this esthetician-created oil blend from head to toe! Still, we simply can't ignore the powerful hydration imparted by this medley of safflower, sesame, and jojoba oils, boosted by the incorporation essential oils, extracts, and even anti-inflammatory turmeric oil. Try it on your legs after shaving to see why it's one of our absolute favorites.
---
Our luxury pick is this vitamin E-rich oil blend of argan, olive fruit, and squalane oils. The formula features the brand's cult-favorite Trigger-Factor Complex 8 technology, or TFC8, which uses amino acids, vitamins, and synthesized molecules delivered via ceramide structures (ceramides are what holds skin cells together) to provide your skin with the building blocks it needs to heal. "Through influencing epigenetic factors, the technology enables the body to fix your skin according to your own needs," Bader says. "Those with very dry skin can layer the oil over the body lotion or cream for ultra hydration, especially in the evening."
---
This vitamin B- and mineral-packed Undaria seaweed and seed oil blend is something of a cult-favorite with good reason. "[This oil] has a rich, satin-like texture which leaves my skin feeling soft and luminous all day long," says Los Angeles-based esthetician Felice Ann. "It has [the antioxidant] vitamin C and an aromatherapy scent in the form of subtle citrus, grapefruit, and passionfruit. It reminds me of a mix between a blended passionfruit margarita and a tropical vacation!"
---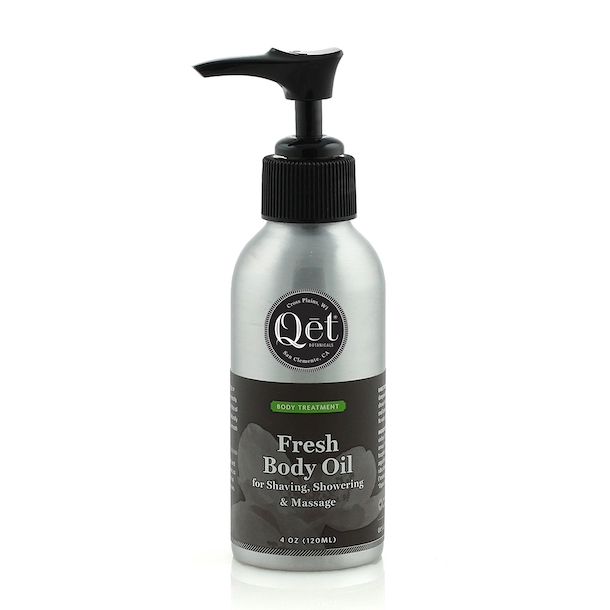 You can use this gem after hopping out of the shower or maximize the hydrating benefits during your shower with a dry brush to help stimulate the lymphatic system. "While in the shower, add a very small amount to the skin. Grab your body brush and start brushing with motions towards the heart," says Lisa Brill, founder of Qet Botanicals.
---
Organic jojoba and rice bran oil relay vitamins, minerals, antioxidants, and fatty acids, while plant-based AHAs exfoliate, and an olive-derived silicone substitute smoothes the surface of the skin. Each spritz of the oil blend is lightly fragranced with the brand's signature, unisex fragrance, Gaios, with hints of bergamot, Palo Santo, white musk, and more.
---
Peet Rivko's body oil is another one of our go-to oils. It contains cold-pressed oils from sunflower seed, jojoba, avocado, and baobab to lavish the skin of your body with moisture and nutrients galore. We love to slather it on after showering or bathing before locking it in with a heavy-duty balm.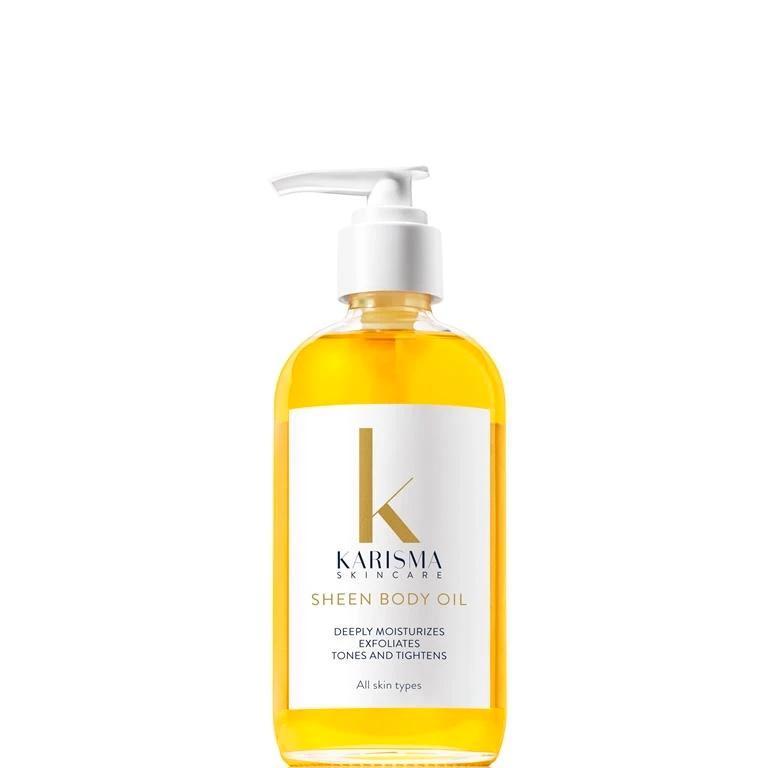 Meet a clean, luxury concoction with gentle exfoliation built in — a gamechanger if your skin gets dry, flaky, or dull. It includes vitamins A and E to smooth, promote cell turnover, and even heal while it sloughs away at discoloration. Meanwhile, gamma-linoleic acid tones and tightens.
---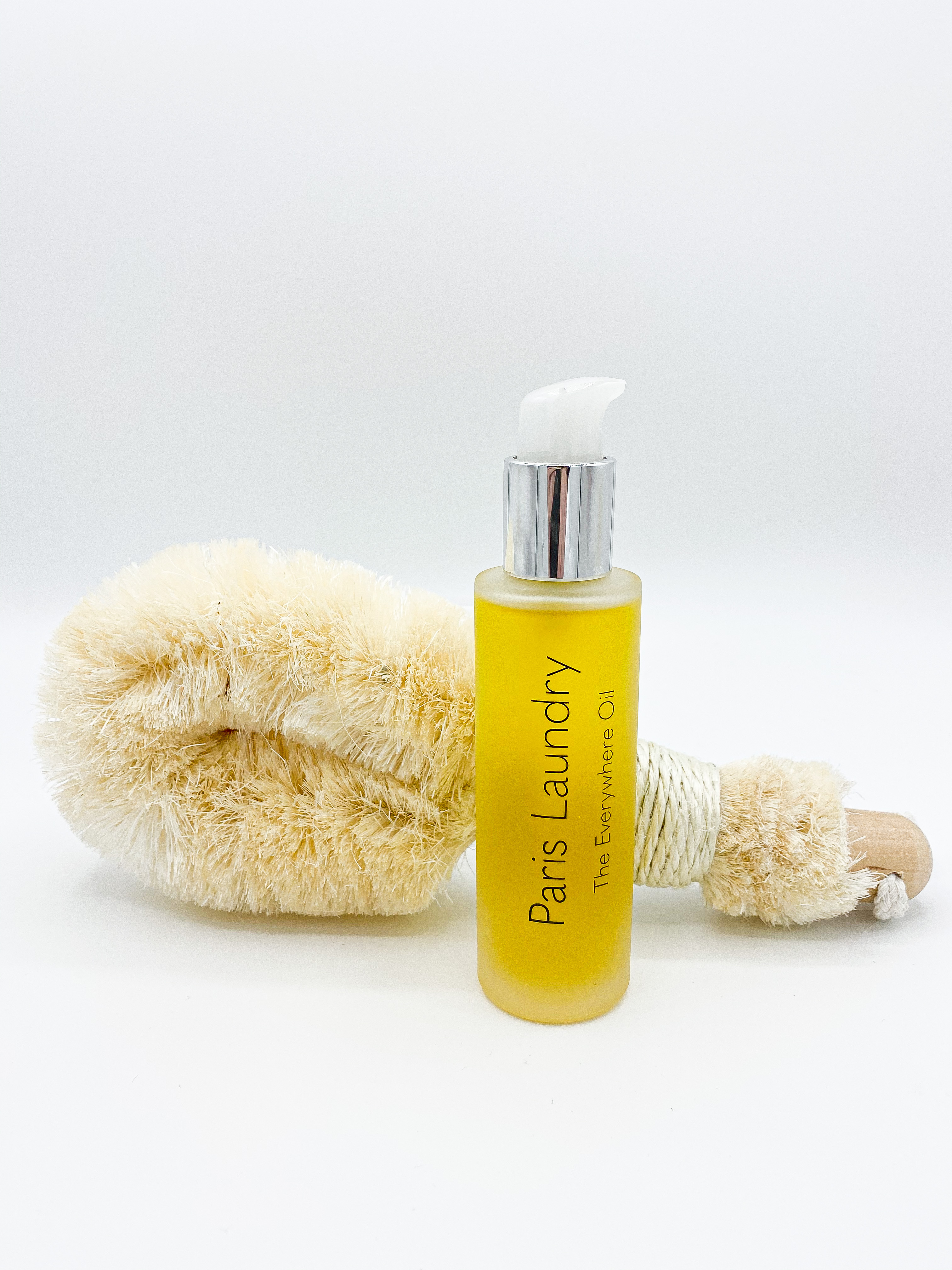 There is elegance in simplicity and here is the proof: sesame, jojoba, and moringa are the three superstars in this golden elixir. It boasts antioxidant, anti-inflammatory, and even antimicrobial properties that hydrate and improve the appearance of your limbs. Two certified organic essential oils — sandalwood and orange oils — complete the luscious medley. We won't lie, we also love the name!
---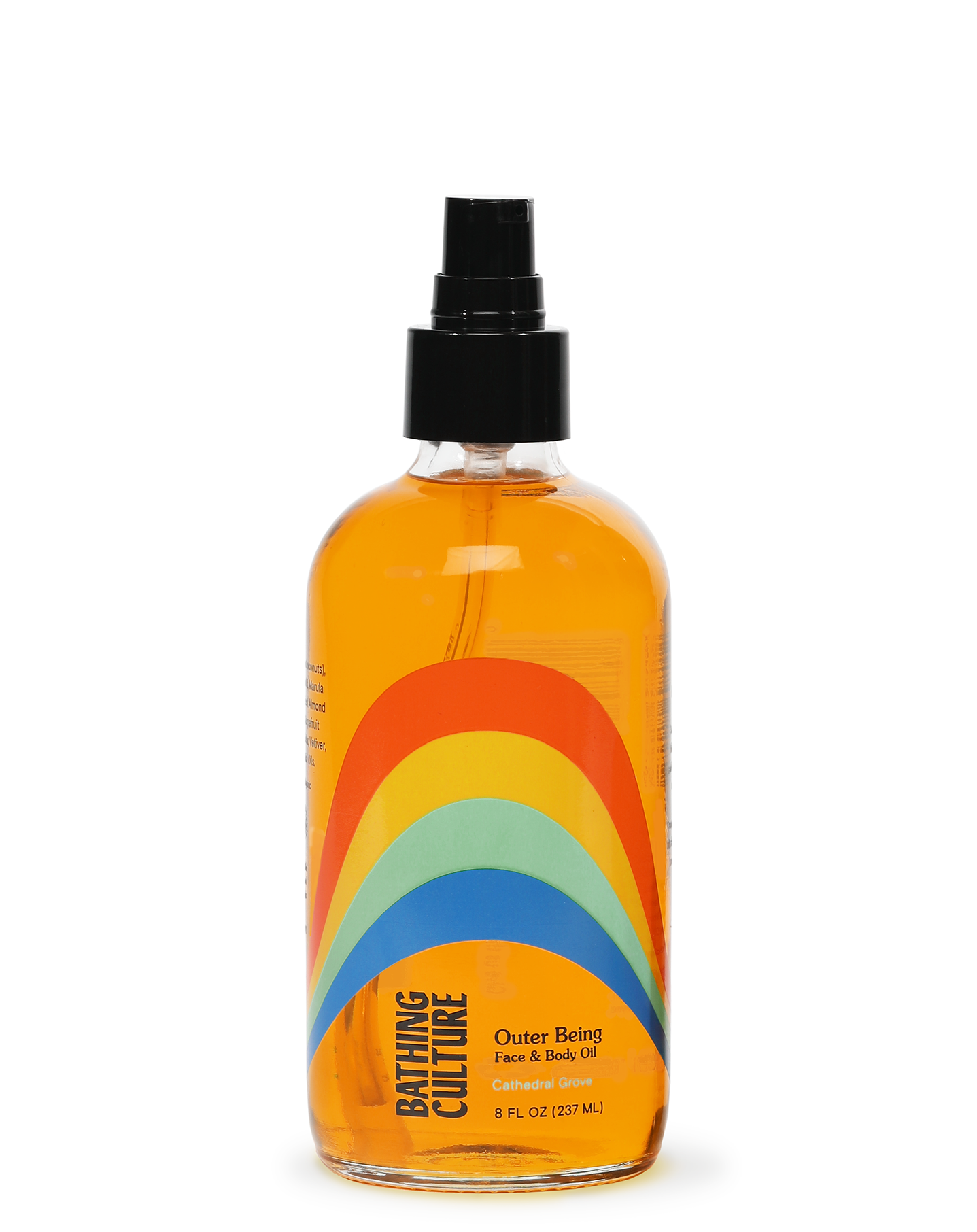 Here is a maximalist pick for eco-conscious shoppers — think vitamins C and E, amino acids, essential fatty acids, and antioxidants in one fabulous blend. Each organic, aromatic bottle contains jojoba seed, coconut-derived MCT oil, sea buckthorn, Abyssinian, marula, sweet almond, olive-derived squalane, and raspberry seed oils. Rosemary and grapefruit extracts, as well as essential oils from cedar, ho wood, vetiver, and more, complete the potion.
---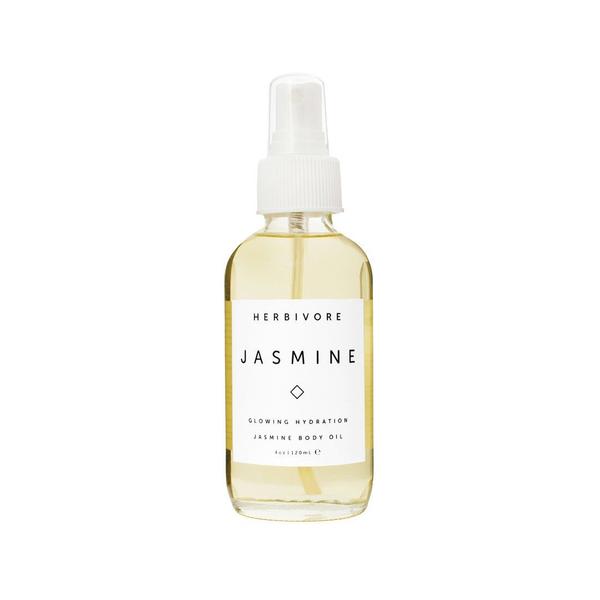 Who doesn't love the beloved indie brand? Plus, we are die-hard fans of all things jasmine. This body oil features camellia flower, grape seed, apricot kernel, and jasmine sambac oils that relay vitamins C, D, E, and linoleic acids to the skin from head to toe. Aside from the antiseptic and anti-inflammatory properties attributed to its namesake jasmine, the floral scent makes it a top pick.
xx, The FabFitFun Team