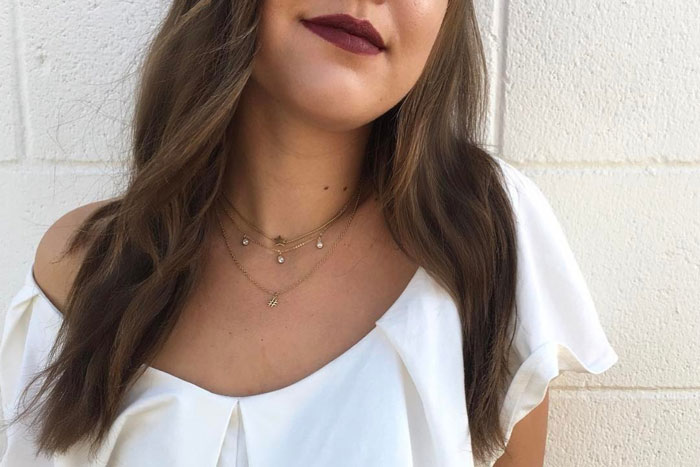 Feature Image by @caybabe
The key to luscious locks is a healthy scalp, so it's important you incorporate a tailored routine for your head beyond shampoo and conditioner.
From cleansers and scrubs to treatments and masks, here are some expert tips and product recommendations to keep your scalp healthy (goodbye, flakes!).
"Extremely cold temperatures, dry heating systems, and winter hats can exacerbate dry, flaky skin because it can't self-regulate its moisture levels", says founder and president of Soapwalla, Rachel Winard. We recommend The Body Shop Fuji Green Tea Refreshingly Purifying Cleansing Hair Scrub because this soothing scrub removes build-up and purifies the scalp with its blend of Japanese green tea, mint, and honey. The result? Your scalp is left refreshed and revitalized.
---
For a scalp that gets dry and damaged often, indulge your strands in a hair mask that cleanses and protects your strands from pollutants, leaving your hair supple and soft. To further keep your locks from drying out, Captain Blankenship founder Jana Blankenship suggests, "Use a humidifier in your home and office to keep skin from drying out and to prolong the benefits of your mask treatment."
---
You've probably caught on now that biotin is hair's best friend, and not only does this treatment feature the all-star ingredient, but it's also formulated with charcoal and tea tree oil, which flawlessly work together to calm irritation, rebalance overall scalp health, and restore hydration.
---
Another culprit of an inflamed, dry scalp is overusing harsh hair care and styling products. "Most shampoo formulas contain sulfates and salts, which strip hair not only of essential moisture and nutrients but your color, too. Other factors that can cause a dry scalp include excessive blow-drying, curling, and straightening," explains CEO and founder of ColorProof, Jim Markham. To combat this, use a treatment that contains red clover extract, vitamin B6, and a combination of other essential nutrients that help your hair grow stronger and longer.
---
If you're looking for a no-frills product, this one's for you. This hair rinse formula contains ACV (apple cider vinegar), so it doesn't have the most pleasant smell, but the results make it worthwhile. It's easy to use and cleanses the hair without stripping away its natural oils, making it perfect for color-treated locks.
xx, The FabFitFun Team