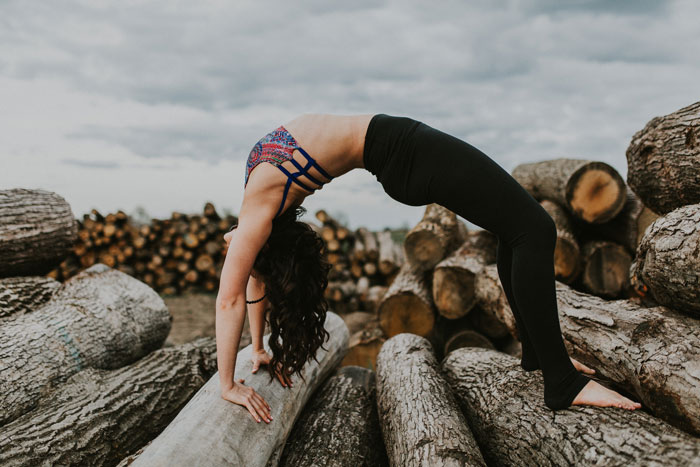 Yoga is great — but yoga infused with elements of pilates and cardio while practicing mindfulness? Now that's a solid workout.
Kelly Smith, founder of Yoga for You, incorporates just that into her short yet highly effective workouts. Combining strength, flexibility, and cardio moves, she designed these workouts to leave clients feeling strong and empowered in just 30 minutes or less.
Curious to try out her workouts? From a Nap Time Workout to an A.M. Morning Express Flow, check out her amazing videos on FabFitFunTV (sign up today if you're not a member yet!). Read on to learn why Smith started Yoga for You, what she hopes client's take away from her workouts, and client success stories.
What makes your workout method unique?
I am the first person that will tell you that you can't just do yoga, or just do pilates, or anything. You need to be mixing it up, keep your body guessing, and work the body from all directions. The Yoga For You method is one that was born from my love of yoga and also my love for different kinds of movement that complimented my yoga practice and created a well-rounded strong, fit, and capable body and mind.
What are most people surprised about when they first try your workout?
How hard it is! I often describe my workouts as a fusion of yoga, pilates, and mindfulness and people often think it will be quite easy and perhaps boring or not really a "workout." They are always shocked at how hard the workouts are and just how quickly they start seeing results. They are also surprised by how upbeat I am when teaching something as calm and relaxing as yoga!
What's one thing you hope clients take away from your workout?
I hope that clients leave my workouts feeling, strong, capable, and proud of themselves for making it onto their mats today. It is important to be working on your body and mind but it is also important to celebrate where they are at today in their health and fitness journey! I always want my clients to feel better leaving my workout than when they walked in.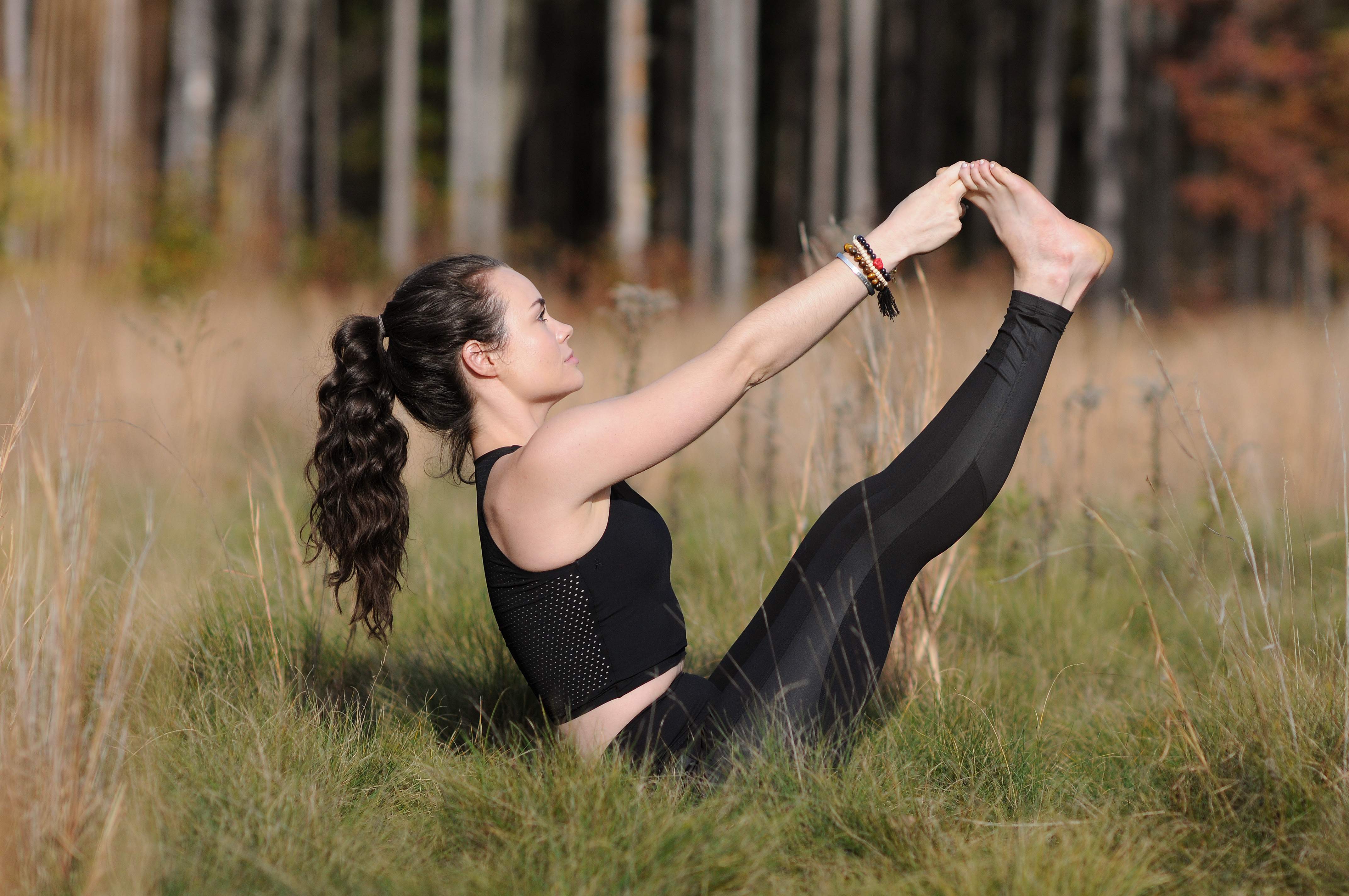 Any client success stories?
"My life will never be the same since I started taking Kelly's classes. She has empowered me to care for my body, challenge it, and also love it the way that it is. Kelly helped me during a time in my life where I was struggling with disordered eating, low body self-esteem, and an unhealthy relationship with exercise. I have never felt so strong physically, mentally, and emotionally. Kelly is so encouraging and helped me to see my own beauty and strength that I was unable to see before." – Jesse
"After my first baby I felt like I would never get my body back, but then I started going to Kelly's classes after a recommendation from a friend. Within 6 months I was in better shape than before I had my child, I was excited to go and workout for the first time ever, and Kelly held me accountable and celebrated my wins alongside me. I have continued to use Kelly's online classes to keep my results coming and to take care of myself after my whole day is taking care of my family and others." – Sarah
What inspired you to start a fitness studio/train clients?
I started Yoga For You as a brick and mortar yoga and fitness studio because I was living in an area where there were a lot of people without access to quality fitness and wellness facilities and certified instructors. There were a lot of people in that area that were curious about yoga and mindfulness, but just didn't have the resources to access it, and I wanted to change that. I wanted to create a safe, nurturing space for all people to feel comfortable and to be able to take care of their bodies and minds and explore their yoga and mindfulness practice.
After some time I started doing a lot of one-on-one yoga and fitness sessions, I realized there wasn't a one size fits all approach to fitness, and I started taking on a lot of clients with special needs, injuries, or other conditions that made them feel out of place in a normal fitness environment. This is when I started the Yoga For You method, which is a student-based style of teaching that empowers students to do things at their pace and for their own bodies. I dove into personalizing yoga and fitness for people and continued working closely with many clients. At times my clients wouldn't leave their homes because of injuries, or social anxiety inspired me to take my teaching online so that I could reach my students no matter where they were. From there it has grown to so much more and I can reach students all over the world and share what I love.
What inspired you to start podcasting? Tell us more about your podcast.
I started my podcast, Mindful in Minutes, to be able to share my passion for meditation and mindfulness with a larger audience. For years I have been leading my students in group classes and one-on-one sessions through guided meditations and I had many requests that I record these meditations so that they could use them at home. It wasn't until I realized I was already creating these audio recordings for my students that I might as well release them publicly in the form of a podcast. This winter the Mindful in Minutes podcast was born from the idea that you don't need a long time to meditate. All of the guided meditations are less than 20 minutes and each week I release a meditation with a new topic like anxiety relief, morning affirmations, or insomnia so you can live a mindful life in just minutes.
xx, The FabFitFun Team