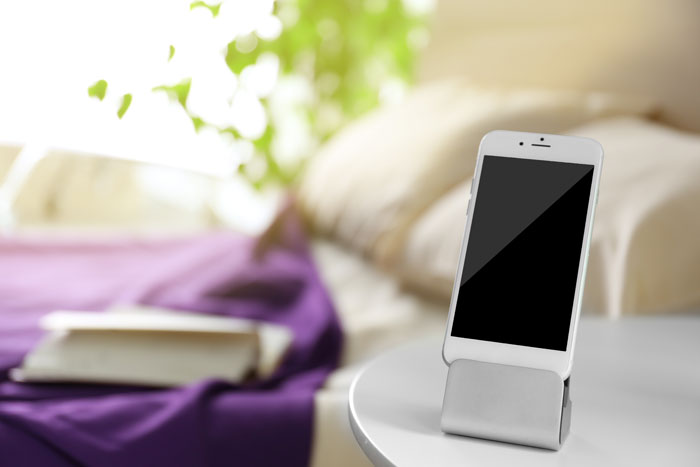 When you were a kid, you probably fought hard to stay up late and avoid naptime at all costs, but now that you're an adult, sleep is a coveted time that you long for.
Well, turns out, millions of American adults struggle to fall asleep, resulting in fatigue, low energy, poor memory, inability to focus, and increased accidents. So if you're tired of feeling…well, tired, check out 10 podcasts to help you catch some z's below.
Sleep With Me
If you think bedtime stories are just for children, think again. Dr. Ackerman, the host of the show, knows firsthand how debilitating lack of sleep can be as he has dealt with lifelong insomnia. Turn on one of his episodes, which range from one to two hours long, to help you fall into a deep slumber. Oh, and his husky voice is just an added bonus!
Game of Drones
Pioneered by the same voice behind Sleep With Me, this podcast focuses specifically on the HBO series Games of Thrones. Ackerman recaps episodes with a boring-yet-great analysis that will have you fast asleep in no time.
Miette's Bedtime Story Podcast
Basically an audible, short-fiction anthology, listen to Miette's ever-so-soothing voice as she reads a mix of classic literature, modern fiction, and nonfiction.
The Daily Meditation Podcast
The goal of this podcast is not only to help you sleep but also to help you find peace, energy, and clarity. Podcast creator Mary Meckley is a certified meditation teacher who knows a thing or two about peace and quiet. Plus, the episodes are never dull as each week features a new theme!
Meditation Minis
If you're looking for a quick listen right before bed, then the Meditation Minis podcast is your best bet. The 10-minute episodes focus on soothing meditations related to work, health, and, of course, sleep.
Welcome to Night Vale
The bi-monthly episodes are packed with conspiracies, small-town occurrences, and dark figures with unheard of powers. Grab your blankets and tuck in tight — these tall tales are sure to help you wind down.
New Yorker Fiction
Produced by The New Yorker, this podcast offers a monthly reading and conversation surrounding great literature. Tune in for the readings of classics from esteemed authors like T.C. Boyle, Patricia Highsmith, Jorge Luis Borges, and Margaret Atwood.
Deep Energy 2.0
If listening to someone talk isn't going to put you to sleep, maybe a little ambient noise will do the trick. This podcast offers episodes with 60 minutes of sleep-inducing sounds like angels, streams, sunsets, and sunrises.
The Auracle
The Auracle utilizes a fairly new technique called ASMR (autonomous sensory meridian response). The idea is that sounds like tapping, scratching, or rain sends a tingling sensation throughout your body to help you relax, de-stress, and sleep. The podcast also includes lullabies, stories, poetry, and relaxing soundscapes.
Sleep Whispers
Described as "whispered ramblings and readings to help you sleep," this podcast offers exactly what the name suggests. The goal is to quiet the thoughts in your brain without overly engaging them. You'll get a mix of whispered stories to recipes and random ramblings to soothe your mind.
For more sleep tips, check out the best sleep-aid apps here.
xx, The FabFitFun Team