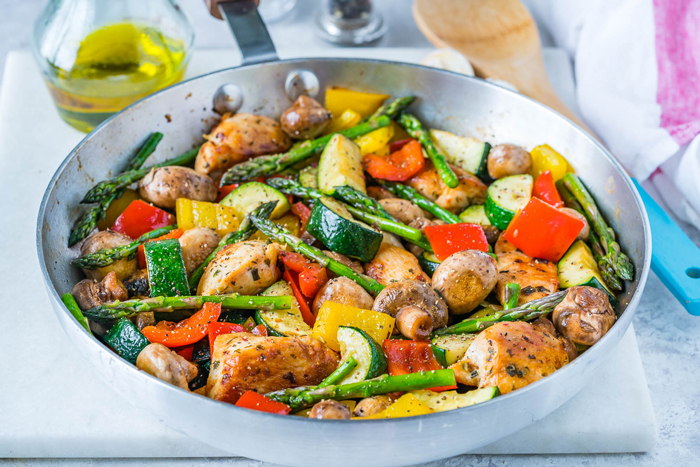 Feature Image by Clean Food® Crush
As much as we love indulging in a wholesome dinner during the workweek, sometimes cooking feels nearly impossible. But a fair trade to ordering (again) is trying a recipe that doesn't require a massive chunk of time or energy. Enter one-pan skillet dinners, our latest obsession. Not only do they require much less time than, er, standard recipes, but the cleanup is also much less extensive.
We searched the internet and came up with ten delicious one-pan skillet recipes you'll love, including options for vegans, vegetarians, and meat-eaters alike. Check them out ahead.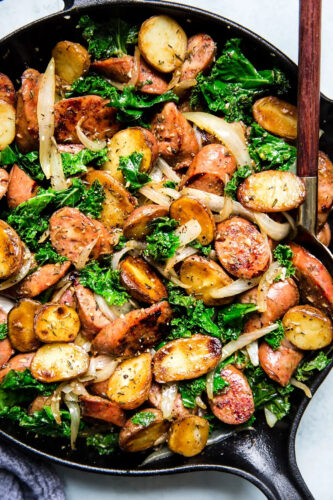 This wildly easy (and delicious!) meal takes only 20 minutes to make from start to finish. Need we say any more?
---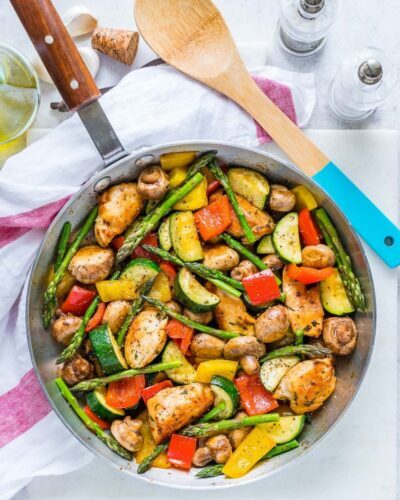 Busy weeknights are no match for this recipe, which requires just five main ingredients, plus a handful of common seasonings.
---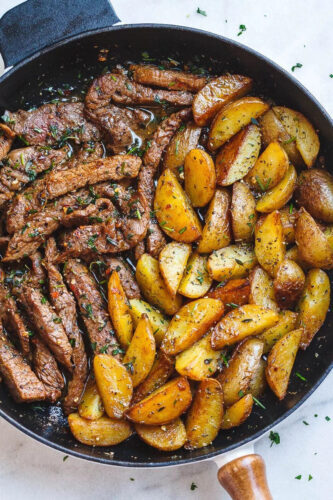 Not sure about you, but just the look of this steak and potato skillet makes me want to try it out ASAP. It looks like something straight off of a restaurant menu!
---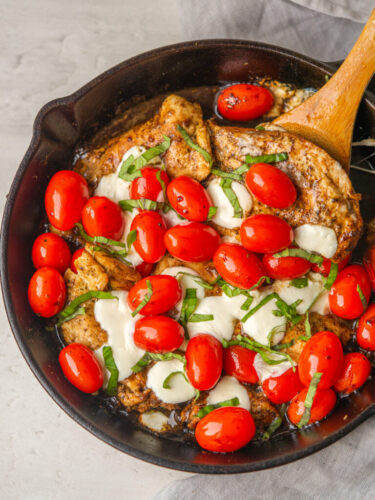 Love Caprese salad? Why not turn it into a meal with the help of the recipe that combines seasoned chicken breast with balsamic sauce, tomatoes, and mozzarella. Yum!
---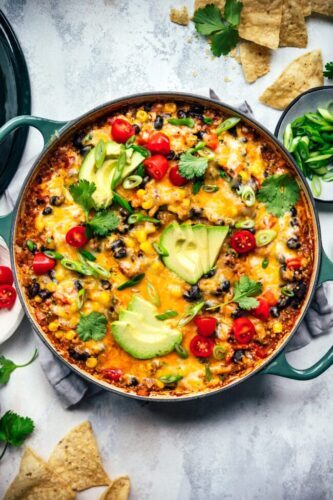 We're calling it now: This is the perfect Friday night dinner that you and your family will look forward to time and time again.
---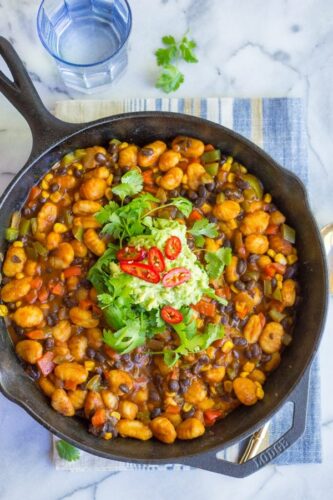 Believe it or not, this dish is gluten-free! It uniquely incorporates both the pillow pasta (a GF version!) and savory enchiladas.
---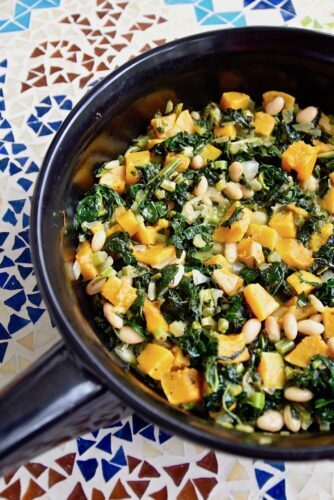 Don't let not being vegan prevent you from whipping this up! The recipe creator recommends adding chicken, shrimp, or tofu for more protein.
---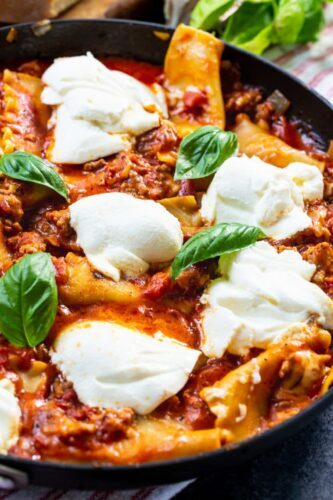 This may not be your grandmother's lasagna recipe, but no one will know the difference when you plate it for your dinner guests.
---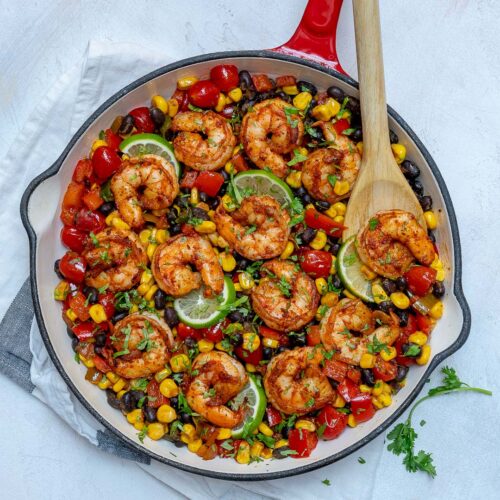 Love shrimp? Then you need to give this healthy recipe a try—and maybe whip up some margaritas to go with it. 
---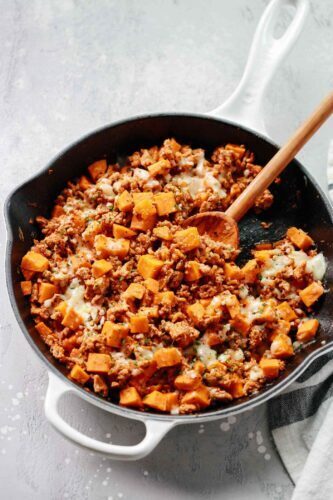 Screenshot this recipe for weeknights, but also office meal prep! The recipe creator says it freezes "really well," making it great to portion out preemptively.
xx, The FabFitFun Team