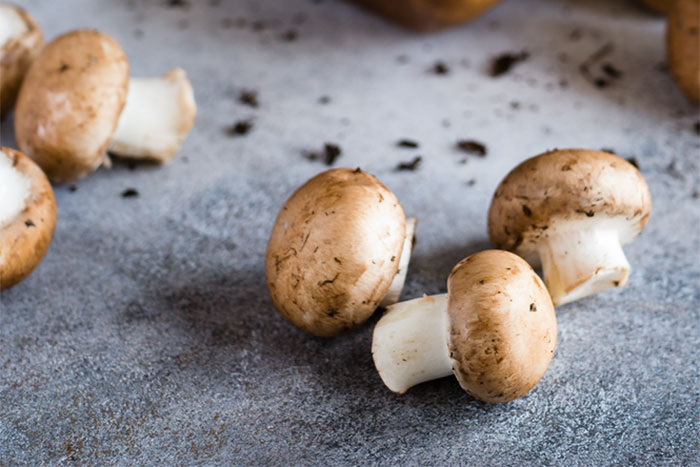 Feature Image by Christine Siracusa
The latest craze in the beauty industry? Mushrooms. That's right, the same stuff you eat on your pizza is now used to create some of the highest quality skin care products (and it actually works). Jam-packed with antioxidants and vitamins, the ingredient boasts benefits like reducing inflammation and aiding in the overall resilience and strength of skin.
Don't believe us? Try the beauty ingredient for yourself with the best mushroom-based beauty buys below.
The star ingredient in this pore-minimizing serum is the snow mushroom. Known as "nature's sponge," snow mushrooms deliver next-level moisturizing results, leaving thirsty skin super hydrated.
---
This set includes five sheet masks so you have one for each day of the work week. It's formulated with snow mushroom extract, a jelly-like free radical with powerful antioxidant and water-retention properties.
---
This lightweight cream is formulated with tremella mushrooms, which are high in collagen and active ingredients, helping maintain a firm and radiant complexion.
---
A combination of AHAs and kombucha mushroom extract provides maximum hydrating properties to promote healthy skin and improve skin elasticity.
---
Visibly smooth, fill, and lift the skin with this serum, which features silver ear mushrooms and reishi to enhance skin elasticity and reduce the signs of inflammation.
xx, The FabFitFun Team