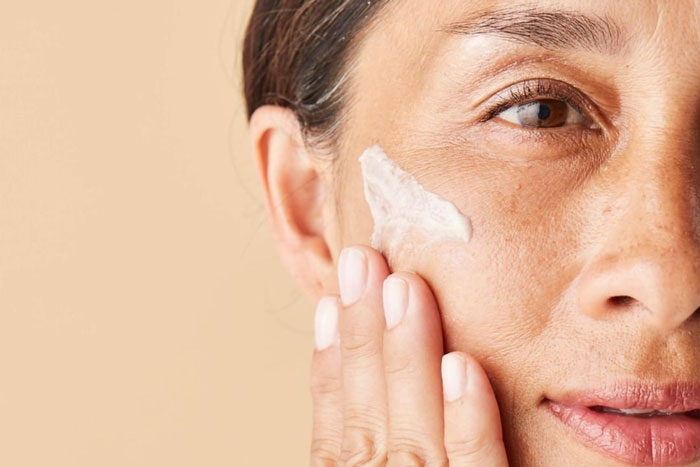 Feature Image by @boombycindyjoseph
Allure's decision to cut the term "anti-aging" from their magazine in 2017 marked a revolutionary movement in the beauty industry. Small yet bold, there's an active effort to rewrite the narrative which has long put "aging" under a negative light.
Out of this movement has come a crew of beauty brands (old and new) determined to celebrate aging as a gift of new days, years, and experiences – check out our favorites below.
View this post on Instagram
"Women are a powerful force that no longer want to be fed a storyline that tells them they need to cure their aging reality. Aurum Skincare was founded by two women who believe we no longer want or need to be sold products to hide, conceal, or cover up our age," says Joanna Sherrard, co-founder of Aurum Skincare. The emerging line's leader insists, "We want a beauty standard that puts focus on skin health and self-care instead of someone's unfortunate perception of the flaws we must correct." It's authenticity and women supporting women at its finest.
---
View this post on Instagram
Ayuna Less is Beauty is revamping the beauty industry's messaging around aging and skin care and mindfully tearing down the stigma that you're only beautiful when you're young by coining the term "well-aging" as opposed to "anti-aging." Rather than denouncing age, the brand advocates health and wholeness during the aging process.
---
View this post on Instagram
"Love your skin. Redefine how it ages," quips the skin care line's homepage. Designed for women approaching, in, or after menopause, Emepelle targets estrogen-deficient skin to boost moisture, collagen production, and glow. The brand seeks to help women "restore the natural radiance" to aging skin.
---
View this post on Instagram
Well Within Beauty's Planted in Beauty offers products that are organic, natural, and beautiful. Deep passion for consumer education and holistic health meld the blog and skin care line together seamlessly. The company aims to spread its expert knowledge to consumers, stating, "This understanding allows wellness seekers, instead of fighting aging, to embrace healthy aging — even celebrate it."
---
View this post on Instagram
Head to BOOM's website and you'll see a beacon of pro-age beauty. Women of all ages make up the photos, reviews, and comments on the micro-influencing brand for skin care and cosmetics. Loud and proud, BOOM elevates women of all ages and stages.
---
View this post on Instagram
Founded by the stunning 70-something-year-old Tricia Cusden, this line is made and marketed specifically for women over 50. Every piece of the "pro-age" brand is customized to the generations of baby boomers and up, with makeup designed to complement mature skin and video tutorials to make every shopping step simple.
xx, The FabFitFun