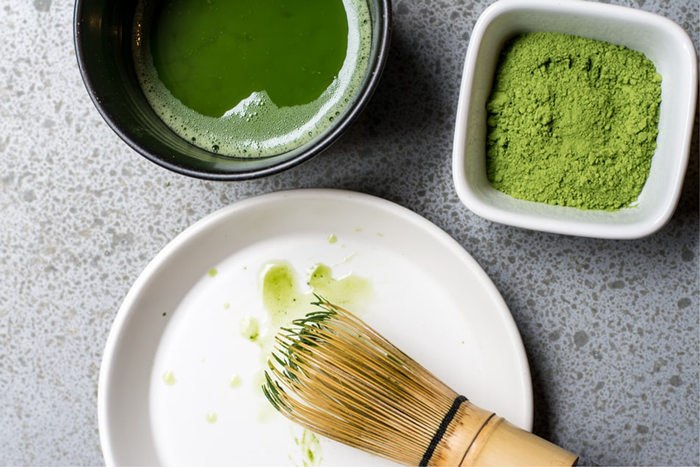 Feature Image by Alice Pasqual
The key to making good matcha at home is to get yourself a good matcha whisk set. Unlike loose-leaf tea or regular green tea that comes in a bag, matcha is green tea that's been ground into a fine powder. So making yourself some matcha tea is bound to be a slightly different experience.
"To make matcha, the matcha powder needs to be combined with water and the bamboo whisk is the perfect tool for the job," Jee Choe, certified tea sommelier, tells FabFitFun. "It does two important things: breaks down any clumps so that the matcha is evenly distributed in the water, and it aerates the drink so that you get a lovely froth, which gives it a velvety mouthfeel."
According to Choe, bamboo whisks that are made in Japan tend to cost more but are of higher quality and you'll usually find whisks with 80 or 100 prongs. Whisks with 80 prongs typically cost less than the 100, but the 100 does an easier job of creating froth. It takes practice to get right, but when whisked properly, the froth will create micro-foam with tiny uniform bubbles.
If you're a matcha lover and you're interested in making your own tea, here are some of the best matcha whisk sets out there right now.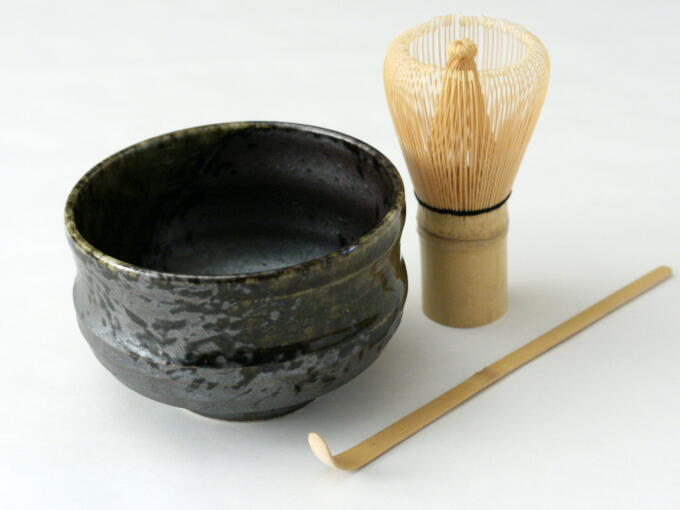 This is the perfect starter set because it's simple and contains all the essentials you need to make matcha tea. The bamboo whisk also has 100 bristles, so it can help you create a nice froth.
---
This essentials kit from David's Tea comes with the matcha powder and promises to help you "whip up Insta-worthy matcha" every single time.
---
This gift set from World Market comes with two bowl and whisk sets, so you can choose to give one to a fellow matcha lover in your life or keep it all to yourself. The set also comes with detailed instructions so you'll know exactly what you need to do to make great matcha tea.
---
This affordable three-piece matcha tea set from Amazon is a bestseller and comes with everything you really need. It's made with high-quality ingredients and reviewers seem to really love it.
---
This gift set from Jade Leaf is another starter set that comes with all the essentials from the stoneware bowl to the bamboo whisk and spoon. Plus it comes with a sifter so you can get rid of clumps before you even start whisking.
xx, The FabFitFun Team