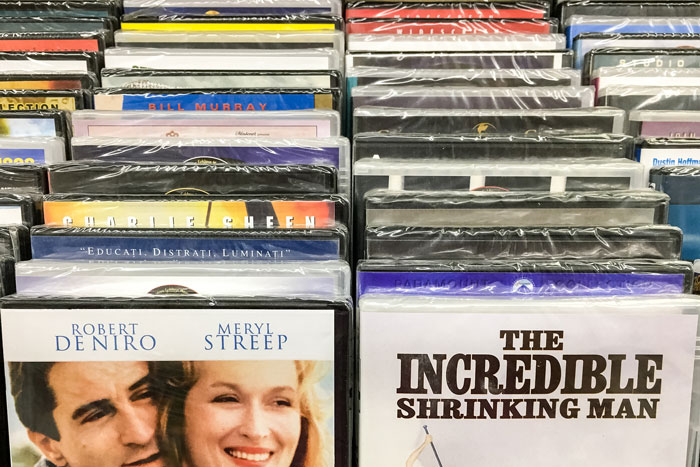 Some of the best films in history are coming-of-age films (or films about growing up). Whether you identify with one of the characters or it's just spot on with real-life, it has a way of tugging at your heartstrings.
So sit back, relax, and enjoy one of these 10 coming-of-age films that are worth watching again (and again).
The Breakfast Club
Who could forget young Molly Ringwald with that curly red bob? This is the ultimate coming-of-age movie about a bunch of misfit, ill-aligned high school students that are only united by one thing: the trouble they've all landed in. Highly relatable as well as highly emotional, The Breakfast Club will forever be a classic.
---
The Fundamentals of Caring
A former writer and a disabled teen hit the road in this hilarious Netflix original. The unlikely duo may be very different, but they find a way to make it work and learn from another. Plus, Selena Gomez plays the love interest.
---
Beethoven
'90s fashion, cute teenage kids, and a cute yet unaware dog — what's not to love? Beethoven, even if troublesome at times, managed to always bring his family together.
---
Ferris Bueller's Day Off
We've all daydreamed about blowing off school or work to go (literally or metaphorically) joyriding. Ferris Bueller is the ultimate ditcher and decides to cut class one last time before graduation. Let him take you for a ride around Chicago as he tries to avoid getting caught by his school principal.
---
The Perks of Being a Wallflower
When the cult-favorite novel turned into a film, fans were skeptical, but thanks to the author taking it into his own hands (not to mention the incredible cast), the film was a box office success. It's about a socially awkward teen navigating high school as he uncovers the joys of friendship and love.
---
Mary Poppins
Didn't we all want a nanny like Mary Poppins? She possessed traits the Banks children wish their parents had and embarked on the most magical adventures. Movies like Mary Poppins are reminders to never curb your imagination (no matter how old you are!).
---
Lady Bird
There's nothing quite like a mother-daughter relationship. Lady Bird is a more recent film about a nurse and her teenage daughter as they try to maintain their relationship. As you watch, you can't help but realize how similar mothers and daughters can be.
---
Boyhood
Filmed over a span of 12 years, Boyhood is at the top of every must-watch list. This film is what coming-of-age films are all about: the ups and downs of growing up.
---
Mean Girls
Quite possibly one of the funniest coming-of-age tales, Mean Girls is one we wouldn't mind watching over and over again. It portrays an exaggerated version of high school drama as Cady attends a public school for the first time.
---
Matilda
Matilda made you truly appreciate the people in your life who believed in you and supported you. As an underdog who never gave up or let others dim her light, she's one character who we'll always hold near and dear to our hearts.
---
The Royal Tenenbaums
The dysfunctional nature of the Tenenbaum family makes this one of our favorite coming-of-age stories. You can see little bits and pieces of your own family reflected in theirs, which is why this Wes Anderson film is one we always come back to.
---
Juno
You can't forget about Juno! It depicted teen pregnancy in a perfectly-balanced way with lighthearted humor and realistic emotions and scenarios.
xx, The FabFitFun Team