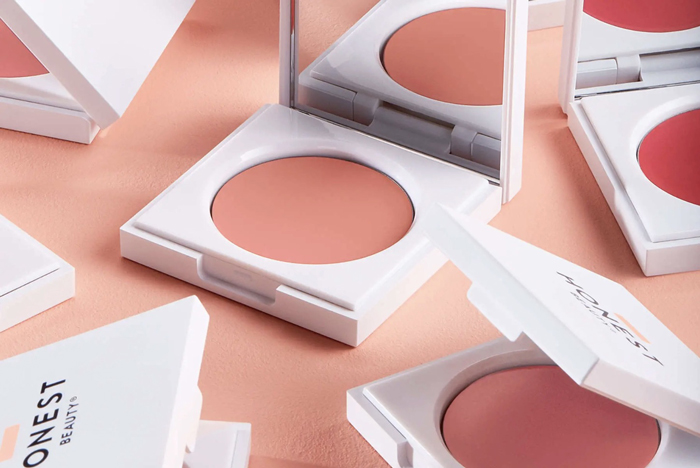 Feature Image by Honest Beauty
Is your blush color ever too much or does the formula leave you looking dry? Whatever the case, your relationship with blush can be complicated if you don't know which blush complements your skin type.
To help you find the perfect match, we're breaking down what skin types work best with the three most popular blush types below.
Powder
If your skin tends to be on the drier side, you may actually want to avoid powders as it can accentuate dryness. If you have oily or normal skin, we recommend powder blushes like the Pixi Beauty PixiGlow Cake or the Urban Decay Afterglow 8-Hour Powder Blush. The colors are buildable and blendable, so you can obtain the right color for your cheeks.
Cream
When it comes to creams, we all fear looking like Mimi from The Drew Carey Show. Well, contrary to popular belief, it's actually so much easier to make cream blush look natural. Reach for moisturizing and blendable formulas like the Honest Beauty Créme Cheek Blush and start with a small bead-size amount. Cream blushes work especially great if you have dry, combination, or normal skin as the creamy formula often leaves a dewy finish.
Gel
Gel blushes aren't as common as the above, but it's a must for anyone who wants something more light and natural. You know that pink glow you get after a brisk walk or jog? Yep, gel blushes can help you mimic that look, and the best part is that it's good for all skin types. Our favorite gel blushes include Glossier's Cloud Paint and the Sephora Collection Colorful Cheek Ink Gel Blush Trio.
You might be surprised to find out you've been using your beauty products wrong. Check out three of the most common beauty misconceptions.
xx, The FabFitFun Team