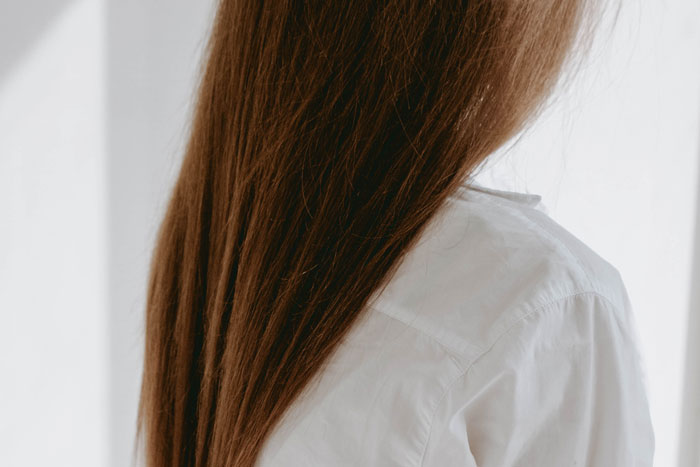 Feature Image by Liubov Ilchuk
Each and every day there seems to be a crazy new beauty trend on the rise. At this point, what won't people do or try to get their hair and skin looking and feeling just right?
In that same breath, we welcome the topic of a beauty trend that's not so trendy. In fact, this beauty trend dates way back before our time. That being, the tradition of bathing your hair in rice water.
The origin story
According to Medical News Today, "women in the Heian period (794 to 1185 CE) in Japan had floor-length hair that they kept healthy by bathing it in rice water." Yes, even in the common era, people were still putting beauty regimens at the top of their to-do list. And in the present day, the Yao women of Huangluo in China are recognized for having gorgeous, six-foot-long hair with what seems to be everlasting color (they don't gray until they reach their 80s). In other words, this beauty tradition proves to be just as effective as it once was. But how?
The benefits
What makes rice water so crucial to the vitality of your hair is a little ingredient called inositol, which can go deep into the follicles of your hair and repair it, also protecting your hair from future damage. As mentioned before, spritzing a bit of rice water in your hair will do powerful things like:
Support growth
Improve texture
Brighten your color
Strengthen your locks
Cultivate thickness, making your hair appear fuller
Make your hair much more manageable
How to make rice water
Making your own batch of rice water is as simple as it sounds. You don't have to go far because you can find most materials in your kitchen. However, I do recommend perusing your local convenience store for a spray bottle as it will come in handy when you begin to apply the water.
To begin rinse and strain your rice to clean off any impurities. Pour one cup of rice into a bowl with one cup of water and let it sit until cloudy. Then strain the rice and cook for dinner (yum!). Place the water in a plastic container and let it sit for 12 to 24 hours at room temperature so that it can ferment, expelling all the nutritious vitamins and minerals your hair needs. Do not let it sit longer than 24 hours as it will go bad. Move the water to the fridge, and store it for up to a week before it goes bad.
How to use rice water
When ready to use, add the necessary amount into a spray bottle and apply after shampoo and conditioning. Avoid using too much as it can cause protein overload. Start with your scalp, and work your way out. Let it sit for 45 minutes. Rinse and repeat once a day, once a week, or whenever you'd like.
Rice water has proven to be great for your hair as well as your skin, acting as a remedy for your eczema, sun damage, acne, rashes, and much more. Eager to dip your hair into some rice water? Let us know how it goes in the comments below.
xx, The FabFitFun Team