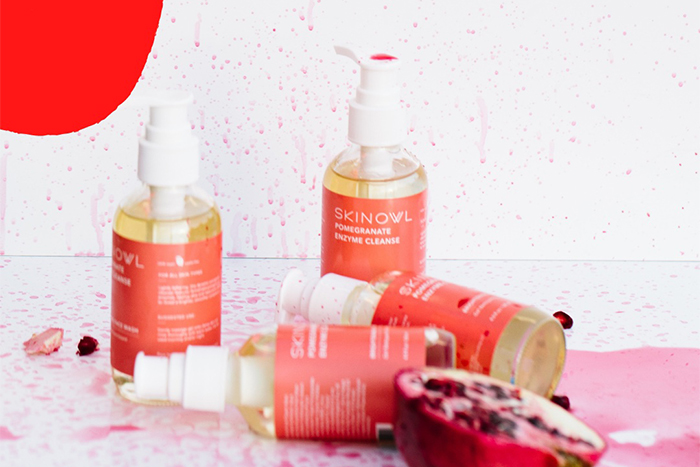 Clean beauty has taken over the industry over the past few years, and with good reason. People are starting to take a stand, and have immense interest in what they are putting on their body, and how those products affect the environment and the world around them.
With clean beauty starting to become more mainstream, it's only natural that lots of brands followed suit by cleaning up their formulas, releasing new products, and fully leaning into the new norm.
Here at FabFitFun, we want to celebrate this part of the beauty industry with our Eco-Friendly Sale! It kicks off on Thursday, September 16 at 9 a.m. PST and ends on Monday, September 20 at 11:59 p.m. PST. 
The sale will include a multitude of beauty products that can be identified as clean; some are made from sustainable and recycled materials, while others have natural ingredients or zero-waste packaging. Some of the products are from brands with huge environmental causes behind them. Also included in the sale will be actress, Kate Bosworth's KIND.EST-approved picks! 
We've rounded up the best products to keep an eye out for during the sale! If you're not a member yet, use code GOODIESGALORE to shop the exclusive sale and for $10 off your first box.
Indie Lee is a clean beauty brand that sources its ingredients from the environment and empowers people to live their healthiest lives. It's a must-have for those looking to brighten and firm their skin!
---
This clean and good-for-you eye cream is enriched with plant-derived amino acids that help give your skin a plump and firm look. It also locks in moisture and blurs the appearance of fine lines. It's safe for all skin types so everyone can enjoy it.
---
This clarifying seaweed mask cleanses and decongests the skin while minimizing the appearance of pores. The red clay infused into the formula draws out impurities and absorbs excess oil. It's ideal for anyone looking for a clean solution to their congested skin.
---
This healing balm is a multitasking miracle worker! Prepare for the cold winter months ahead as it aids in healing dry, damaged skin, lips, and nails.
---
This is an amazing multi-purpose shea butter moisturizing balm for the face, body, and hair. It helps to reduce the appearance of scarring, fine lines and will improve uneven skin texture. The relaxing lavender scent is perfect for slathering on before bedtime.
---

This gentle cleanser helps calm redness and itchiness with ingredients like blackcurrant seed oil, vitamin E, and fennel seed extract. Plus, it comes in a recycled plastic tube that's designed to be recyclable. It's both clean and sustainable!
---

Exfoliate and tone your body with this luxurious scrub. It's hand-harvested with french grey sea salt and blended with a silkening rice bran dry oil blend and coffee beans to leave you feeling hydrated and oh-so-smooth.
xx, The FabFitFun Team
Psst! If you're not a member yet, sign up today so you don't miss out on seasonal boxes filled with the best products in beauty, fitness, and lifestyle, member-exclusive sales, and more. Use code GOODIESGALORE at checkout for $10 off your first box.