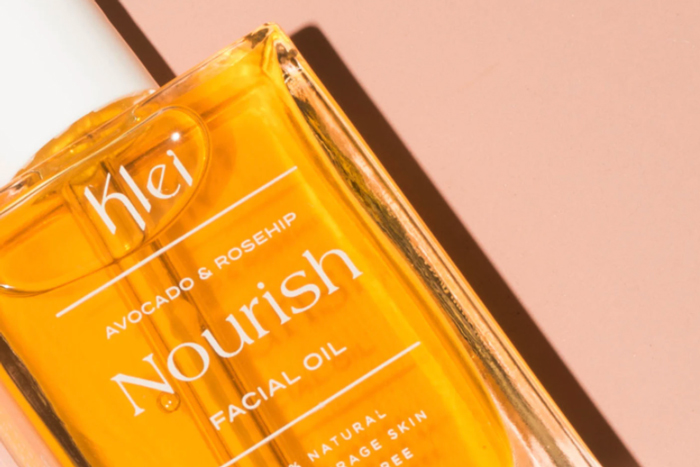 Feature Image by Klei Beauty
When browsing the skin care aisle, it's hard not to get overwhelmed by the options. While we women love our options, it becomes too much when you then pick up a bottle only to have to decipher which ingredients work best, before then computing the how and the why.
Because we're approaching summer, we wanted to narrow in on the ingredients that are perfect for the season and provide some helpful information. Don't re-up on your skin care go-to's just yet without reading up on these ingredients that will save your skin this summer.
You can shop these beauty products, plus your favorite brands in Summer Add-Ons! Make sure to bookmark the sale dates below:
Annual Access
Opens Thursday, May 6 at 9 a.m. PT
Seasonal Access
Opens Thursday, May 20 at 9 a.m. PT

Aloe is the perfect ingredient for repairing skin during scorching summer months spent under the sun. Aloe works to soothe sunburns thanks to its cooling and anti-inflammatory properties. In addition, it lightens blemishes and fights the signs of aging (which are often made more apparent when in direct contact with powerful UV rays). The leaves of the aloe contain a gel with bioactive compounds as well as vitamins A, B, C, D, and E, which make it extremely moisturizing. The Volition Orangesicle Balancing Daily Cleanser is a refreshing way to incorporate the ingredient into your morning and nighttime beauty routine.
---
We are sure you've been told to drink celery and it will solve all of your problems. While we're unsure of that, we can tell you that celery plant cells will benefit your skin. Celery is known to help with inflammatory skin conditions, and it's rich in nutrients, antioxidants, water which can boost skin health and rejuvenation — perfect for summer. If you're coming home from a beach day with your gals, pamper yourself with the Strivectin Supergreens Soother Cooling Gel Mask.
---
Rosemary can enhance any dish, but did you know it can also do wonders for your skin? Rosemary leaf extract has anti-inflammatory properties that will help reduce swelling, puffiness, and burns. This herb is perfect for treating chronic skin conditions (dermatitis, eczema, and psoriasis) that might arise during those summer months. Get the most out of rosemary leaf extract with Kana Skincare Lotus Essence CBD Toner.
---
Honey is one of those ingredients in your pantry that you can mix into your daily routine someway, somehow. When it comes to your skin, honey uses its antibacterial and antiseptic properties to clean the skin so it isn't a breeding ground for acne. In addition, honey is rich in antioxidants and boosts collagen production (aka, it's anti-aging). Honey helps to keep the right level of hydration, keeping the skin smooth, elastic, and super fresh. You might even find it on the ingredients list written as "mel." Explore the best of honey when you try the Cannuka Purifying Gel Balm Cleanser.
---
Marine collagen is a unique ingredient that will help your skin look smooth and firm all summer long, helping to boost skin elasticity. Incorporating this ingredient into your skin care routine will help to promote skin renewal. And because we love versatility, we are obsessed with this Knesko Diamond Radiance Collagen Multi-Masking Kit featuring two face masks, two eye masks, one lip mask, one neck mask, and one décolleté.
---

Avocados are rich in nutrients and serve up some serious goodness when slathered on toast. However, it also has dermatological benefits. Avocados offer up natural oils, fats, and vitamins that work to nourish and hydrate skin, helping to reduce lines and boost skin's immunity to stress. It specifically helps to improve chronic skin conditions such as eczema and acne. If you're not trying to rub a mashed avocado on your face, try the Klei Beauty Avocado & Rosehip Nourish Treatment Oil instead.
xx, The FabFitFun Team
Psst! Have you signed up for FabFitFun yet? Don't miss out on seasonal boxes filled with the best products in beauty, fitness, and lifestyle, member-exclusive sales, an amazing Community of like-minded women, and more. Use code CELEBRATE at checkout for 20% off your first box.
To get the most out of your box products, make sure to check out the Members Only page.