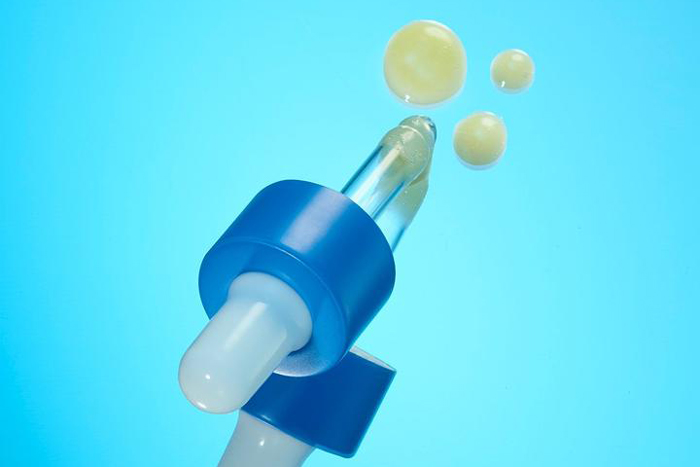 Exfoliating acids are great for targeting the needs of very specific skin types and getting our skin back to its prime appearance. And when it comes to acids like alpha hydroxy acids (AHAs) and beta hydroxy acids (BHAs), they are mostly known for treating two very common skin types: dry and oily.
AHAs and BHAs are both humectants, allowing them the power to attract water and help your skin retain moisture. But, what are the differences between these two super common acids? Let's talk it out.
AHA
AHA are water-soluble acids made from sugary fruits and plant sources. AHAs help to peel away the dead skin so that new, more evenly pigmented skin cells may generate and take their place. This fruity acid helps to stimulate collagen and commonly treats lines, wrinkles, pigmentation, and sun damage. Major acids that utilize AHAs include glycolic and lactic acid, as well as lesser-known acids like mandelic, malic, and tartaric acid.
Above all else, AHAs are essential for restoring moisture, revitalizing dull skin, healing dry, dehydrated skin, and wrestle well with advanced signs of aging. In addition, AHAs will make your skin sensitive to the sun, so you want to be cautious when using products with care and caution during the summer months.
BHA
BHAs are perfect for treating acne and breakouts. This is an oil-soluble acid that works to clean pores that are clogged with oil and dead cells. A common acid that is rich in BHAs is salicylic acid. If you're someone with oily skin, you will want to lean into products that are strong with BHA as this ingredient works to fight bacteria, treating inconveniences like blackheads, sebum, clogged pores, whiteheads, rosacea, and ingrown hairs. BHAs do not make your skin sensitive to the sun.
Now that you know some of the key differences, here are some products that are rich in AHAs, BHAs, or both! You can shop these products and more in Summer Add-Ons! FYI, the sale opens to Annual Members this Thursday, May 6 at 9 a.m. PT and all members on Thursday, May 20 at 9 a.m. PT.

This serum packs in AHAs and BHAs, helping to exfoliate dead skin cells while also working to repair the skin cells for a healthy and renewed glow. This serum is potent in lactic, glycolic, and phytic acid (just to name a few).
---
This toner is rich in AHAs (lactic and benzoic acid), exfoliating the skin to make it visibly bright and tight while also hydrating the skin for an overall smoothness you just can't ignore.
---
This peel is good for breathing life into the skin, offering AHAs (glycolic and lactic) in an exfoliating gel that accelerates cell renewal, leaving the skin smooth and radiant.
---
A sumptuous repair crème featuring AHAs (lactic) and BHAs (citric) that boost moisture-depleted skin with hyaluronic acid, botanical butter, and organic plant oils.
---
Say no thank you to signs of aging with this renewal mask. This mask utilizes lactic and citric acid to help reduce the look of fine lines, enlarged pores, and dullness.
---
This face oil utilizes the calming effects of CBD and the restorative properties of salicylic acid (BHA) to heal acne-prone, oily skin.
---
This anti-fatigue eye mask helps to depuff and brighten the delicate skin surrounding the eye. The citric-infused product soothes, cools, and helps to visibly repair the signs of stress and fatigue.
---
Show a little love to the booty with this butt mask, perfecting for treating acne-prone and dry skin with salix alba — a natural plant-derived BHA. This clay butt mask is sure to refresh, tighten, and plump your booty.
xx, The FabFitFun Team
Psst! Have you signed up for FabFitFun yet? Don't miss out on seasonal boxes filled with the best products in beauty, fitness, and lifestyle, member-exclusive sales, an amazing Community of like-minded women, and more. Use code CELEBRATE at checkout for 20% off your first box.
To get the most out of your box products, make sure to check out the Members Only page.