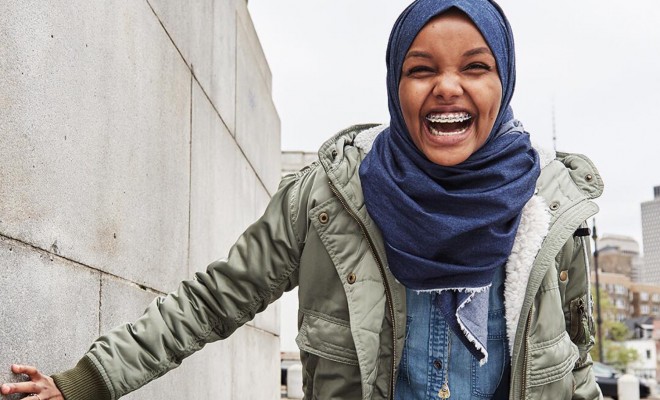 American Eagle
Last year, American Eagle Outfitters launched the #WeAllCan campaign to celebrate the younger generation's unique voice and individuality. It racked a lot of attention (for all the right reasons), and the retailer is back again this year with their #ICAN movement.
Similar to the previous year, this campaign is all about encouraging millennials to break stereotypes. It features a cast of young models from varied industries and backgrounds including a bull rider, vlogger, basketball player, body positivity activist, and more.
We were especially thrilled to see Somali-American model, Halima Aden, as one of the faces of the campaign — captured mid-laughter in her braces and wearing her hijab.
Aden shared her appreciation for the brand on Instagram and said, "Thank you [American Eagle] for encouraging young America to follow their passions, express their individuality, and pursue their unique paths."
American Eagle's take on using more relatable models is both refreshing and inspiring.
What do you think about the fashion retailer's nod to more representation? Weigh in on the comments below.
xx, The FabFitFun Team