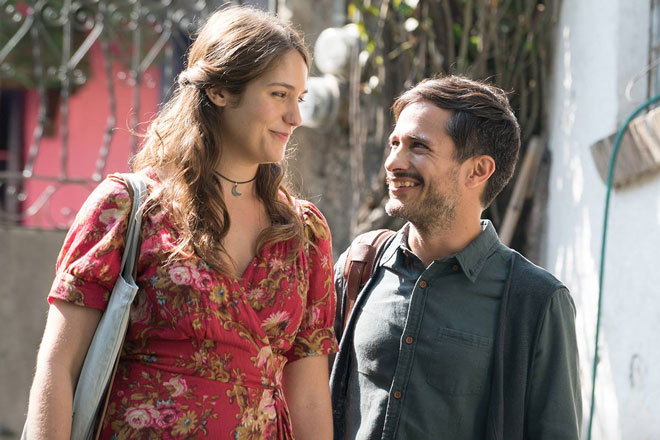 Feature Image by Mozart in the Jungle
You can find almost anything on Amazon these days — and this includes binge-worthy TV shows that are giving other streaming services a run for their money.
Check out the following Amazon Originals we already have in our queue.

Transparent
When Mort, a father of three children, decides to transition into a woman, the family comes together in support of his choice. However, the secrets and troubles of every member of the family start to come out and cause problems of their own.
---

Man in the High Castle
The show is centered around the question, "what if?" More specifically, what would America look like if Japan and Germany won WWII and ruled the world? Based on Philip K. Dick's novel, this show is full of action and anticipation.
---

Mozart in the Jungle
When Rodrigo, a conductor with unconventional ideas, takes over the New York Symphony, the symphony members and new oboist Hailey are put to the test. Will Rodrigo breathe new life into the symphony, or cause it to unravel? Will Hailey achieve her dream of playing with the orchestra?
---

The Last Tycoon
This dreamy depiction of old Hollywood has plenty of glamour, but for those who work on the studio lot, there's plenty of heartbreak and problems that prove the movie business is less than idyllic.
---

The Collection
Brothers Claude and Paul Sabine struggle to make their fashion house a success. The series boasts stunning Parisian fashion in addition to love stories and family drama that will keep you coming back for more.
---

Z: The Beginning of Everything
Based on Therese Ann Fowler's book, the series explores the life of the woman who became Zelda Fitzgerald. This Cinderella story has all the glitz of the roaring twenties, but it's not the fairytale it seems.
---

Doctor Thorne
If you're missing Downton Abbey, check out this mini series from the famous show's creator. When a wealthy family in Greshambury loses their fortune, they plan to marry their son to an American heiress. However, the son is in love with Mary, Doctor Thorne's niece…yikes!
---

Good Girls Revolt
The women at News of the Week Magazine have been quietly letting the men at the company call the shots for too long. When new co-worker Nora Ephron quits because the magazine doesn't allow women to be writers, the ladies begin to demand more at the office, at home, and in their relationships.
---

Catastrophe
What do you do when your one-night stand gets pregnant? Move to England and marry that stranger, of course. As strange and hilarious as the premise sounds, the show's stars, Rob and Sharon, make the show an adorable and quirky love story.
---

Eat the World With Emeril Lagasse
Join chef Emeril Lagasse and other iconic chefs in countries all over the world as they cook up their favorite dishes that are sure to make your mouth water.
xx, The FabFitFun Team